A Lake Elsinore, California, man is recovering from a snake bite on his hand after a photo op gone wrong.
"I was going to take it off my neck and do something else with it, but it turned sideways, and it sunk its one tooth into my hand," Gomez told Los Angeles TV station KTLA in an interview from his sickbed.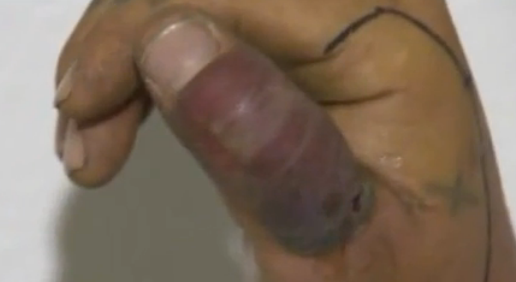 Gomez dropped the snake and ran to a neighbor's house. He was rushed to a local hospital and received anti-venom treatment en route.
His mother said her son could have died over a "stupid" stunt.
It's possible Gomez will lose his thumb or never regain full use of his right hand.
Gomez says he's learned a valuable lesson: "Don't mess with snakes. Leave them alone."
Please don't take selfies with wild animals, especially venomous snakes.
Popular in the Community