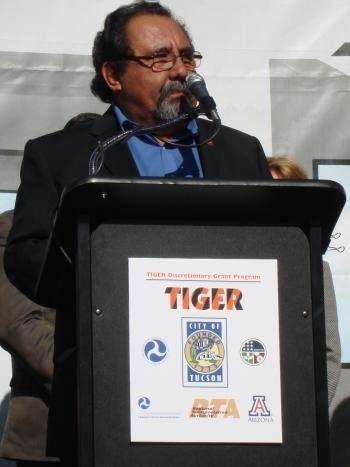 TUCSON, Ariz. (AP) - U.S. Rep. Raul Grijalva says he's closing his Arizona offices at noon Friday after receiving multiple threats over a state immigration measure.
Grijalva says he's opposed to the bill that would make it a crime under state law to be in the county illegally.
The Democratic congressman says his offices in Yuma and Tucson have been flooded with calls this week over the issue, some from people threatening violent acts and shouting racial slurs.
Grijalva says neither his staff nor constituents should be subjected to that.
He's urging any organizations opposed to the immigration measure that are thinking about holding events in Arizona to seek venues in other states.
The Arizona Daily Star reports that Grijalva spokesman Adam Sarvana released a statement Friday saying that the congressman's office received "some pretty scary calls," including one from a man "who threatened to go down there and blow everyone's brains out then go to the border to shoot Mexicans."
According to the Daily Star:
Grijalva staffer Ruben Reyes said the office has been flooded with calls all week about Senate Bill 1070. About 25 percent are "very racist" in nature, Reyes said, characterizing some as "telling that tortilla-eating wetback to go back to Mexico."
Local station FOX 11 writes that "there are unconfirmed reports that Arizona Governor Jan Brewer will sign SB1070 into law later today."
Popular in the Community