WASHINGTON -- Rep. Raul Labrador (R-Idaho) chastised some members of his party Tuesday for their reaction to the release of Sgt. Bowe Bergdahl, saying they should stop acting like the prisoner swap President Barack Obama arranged was unprecedented.
"I'm a little bit disturbed by some of the Republicans out there who keep saying this has never happened before," Labrador said during an interview with the radio station 670 KBOI in Boise, Idaho. "That is not entirely true. If you look historically, at the end of any conflict, you have a swap of prisoners, and that happens. Usually our side will release people that are less than desirable in order to get some of our people back in these swaps. So I would suggest that anybody who's being hyper-critical about this, they should look at the history. This has happened before."
Listen to Labrador's interview above.
Obama has received a significant amount of opposition from conservatives for releasing five former members of the Taliban who were being held at Guantanamo Bay in exchange for Bergdahl, who was the United States' only known prisoner of war in Afghanistan. The five men will be under a travel ban in Qatar for a year.
Some of the most critical members of Congress were also the ones who have been pressing the Obama administration for months, if not years, to "do all it can" to bring Bergdahl home. Many Republicans are worried that releasing the detainees risks American lives.
But John Bellinger, who served as a national security adviser to President George W. Bush, said in a Fox News interview Tuesday that he believed Obama did the right thing in recovering Bergdahl. He noted that because the war in Afghanistan is winding down -- U.S. troops will be out by the end of 2016 -- the administration would have had to release the five detainees soon anyway.
"Sometime in the next couple of years, whether it's in the beginning of 2015 or shortly thereafter, this conflict in Afghanistan is winding down, and we would be required, at least under the traditional laws of war, to return people that we've detained in that conflict," he said. "So it seems in this case, we've gotten -- we traded them for a reasonable deal here."
Some conservatives have also attacked Bergdahl's father, Robert Bergdahl, who appeared with Obama in the Rose Garden Saturday for the announcement that his son was coming home. He had grown his beard long to mark the time his son was missing, studied Pashto -- which is spoken in Afghanistan -- and devoured books about the culture his son was now living in. At the event with Obama, Robert Bergdahl also spoke in Arabic and Pashto, saying his son may be "having trouble speaking English" after spending so much time with the Taliban
In his KBOI interview Tuesday, Labrador urged people to stop judging Bergdahl's family.
"I see all these comments about what his father has said and done. It's very difficult to judge a father who's going through this kind of experience. I don't think we should be judging Bowe by some of the actions of his father, by some of the comments of his father. Because his father was just trying to get his son home. And as you know, any father would do whatever they can to get their son home in a situation like this," he said.
The hate has even extended to Hailey, Idaho, the town where Bergdahl grew up. According to NBC News, town officials there "have been deluged with angry calls from people who think that Bergdahl is an Army deserter or traitor who doesn't deserve a hero's welcome."
Jane Drussel, president of the local Chamber of Commerce, said people are saying, "how dare we as a community support someone who in their mind they're thinking of as a 'deserter,' a traitor. That they had plans to come here on their vacation, they're no longer coming, they're canceling their reservations."
"I just find that shocking," she said. "You know, we're Americans, and we need to act like Americans, and to me that's un-American. Let things play out, and if there needs to be action taken, I'm sure it will be taken. But that's not the city of Hailey's responsibility."
Labrador acknowledged that there are still questions about Bergdahl's initial disappearance -- whether he's a deserter, as some have said, or whether he was mentally imbalanced. He said that while those questions will need to be answered, now is not the time.
"I'm delighted he's coming home. I'm so happy for his family," he said. "I was able to talk to his parents on Sunday and they are very excited. But there are a lot of questions. And I think those questions are going to need to be answered, but now is not the time for those questions. I think now is the time for us all to share in the joy of the family, of the city of Hailey and the state. I think we need to leave those questions aside for a couple of weeks."
He also said he was disappointed that Obama did not tell Congress about the release of the detainees 30 days in advance, as required by law -- a point that both Democratic and Republican members of Congress have expressed concern about.
In a closed-door briefing with senators Wednesday, the Obama administration reportedly stressed the urgency of the situation and the concern about possible leaks.
"They had intelligence that, had even the fact of these discussions leaked out, there was a reasonable chance Bowe Bergdahl would have been killed," Sen. Angus King (I-Maine) told CNN Thursday. "And that was one of the pieces of information that we learned yesterday that gave it some credence in terms of why it had to be kept quiet so long."
Sen. Lindsey Graham (R-S.C.), however, has warned that Republicans may push for Obama's impeachment if he releases more prisoners from Guantanamo without congressional approval.
The reaction of Idaho politicians has been significantly more measured.
"There are still too many unknowns for me to weigh in on the specifics of how this prisoner exchange occurred," Gov. Butch Otter (R) said in a statement. "I'm not going to speculate on anything beyond what I know -- and what I know is that after almost five years, a young man from Idaho no longer is in enemy hands. There are processes in place within the military and in Congress for whatever happens next. Those processes need to run their course."
Sen. James Risch (R) also declined to criticize the Obama administration during a recent interview with the Idaho Statesman, saying it was not the right time for such comments.
"There will be time to delve into those matters," he said.
Before You Go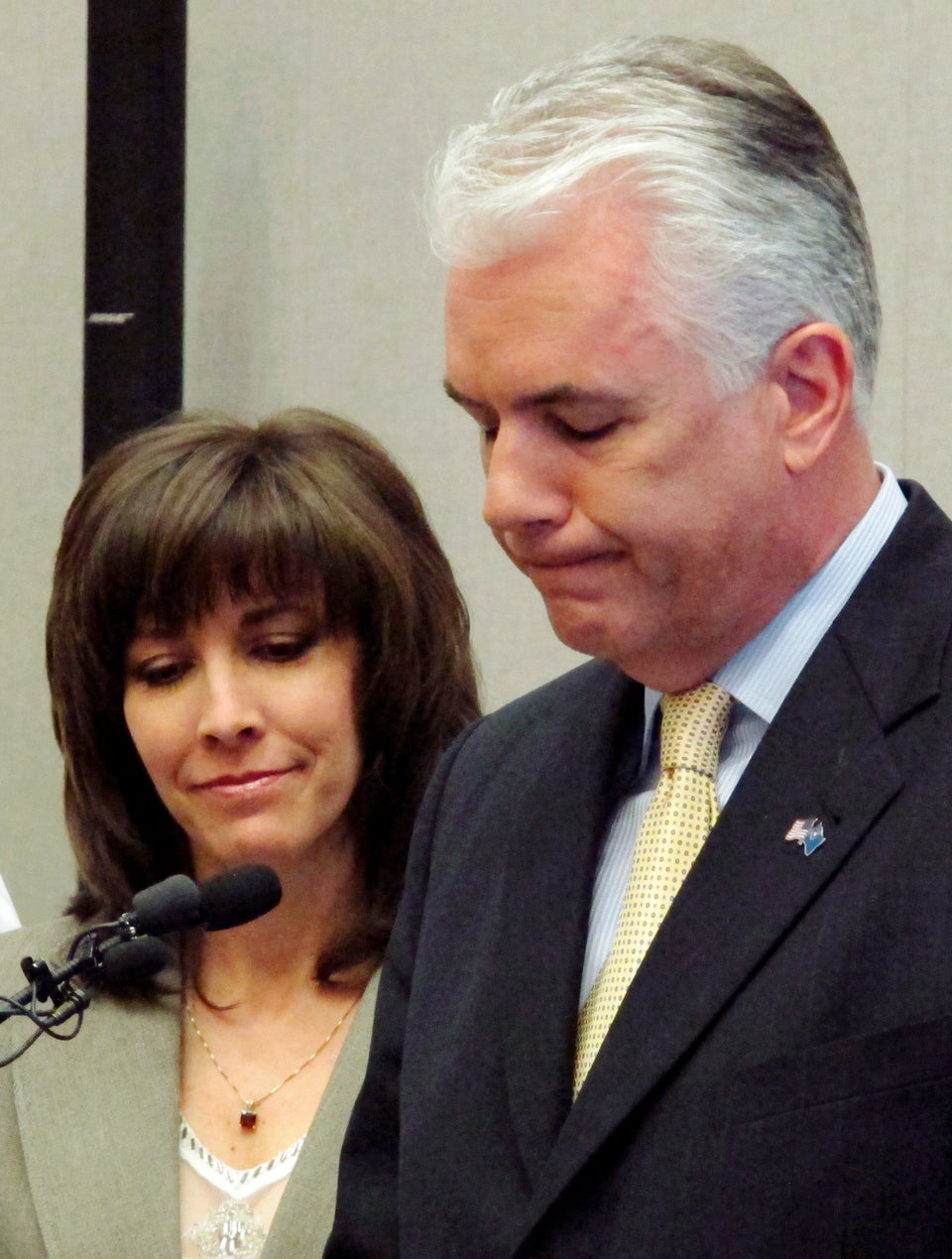 Biggest Political Hypocrites
Popular in the Community