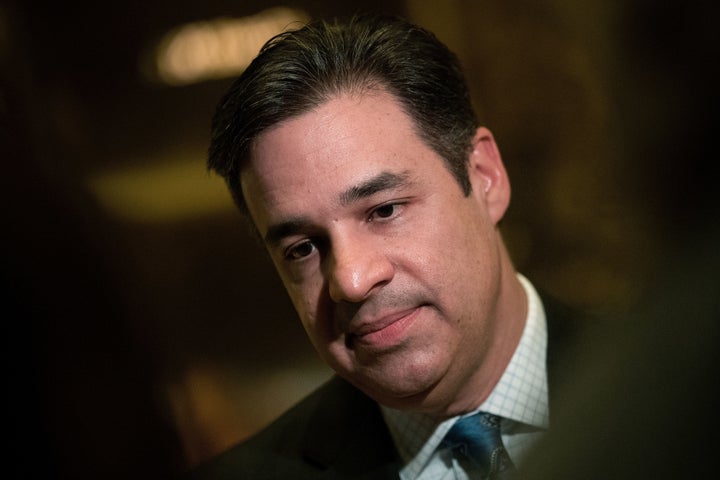 WASHINGTON ― Rep. Raúl Labrador (R-Idaho) announced Tuesday that, instead of running for re-election in his safe Republican seat, he will run for governor of Idaho in 2018.
"Idaho needs a proven conservative leader who will stand against the special interests and politicians that have picked the winners and losers in our state Capitol for too long," he said in a statement. "Idaho needs a strong leader who will make government fair for everyone. Idaho needs a governor who will provide a new vision, a new approach and new leadership."
The announcement ends long speculation that Labrador was eyeing the governorship. For years, Labrador has seemed frustrated by the slow pace of lawmaking. He's bemoaned the erosion of regular order in Congress and been a key player himself in thwarting major pieces of legislation.
Labrador, who was an immigration lawyer before joining Congress, quit an immigration group that was working on legislation to address undocumented immigrants in 2013, potentially dealing a death blow to the measure.
Labrador was also a finalist to become secretary of the interior in President Donald Trump's Cabinet. More recently, however, Labrador drew the ire of Trump during the House GOP's stalled health care negotiations. Trump tweeted that, if it weren't for Labrador and two of his House Freedom Caucus colleagues ― HFC Chairman Mark Meadows (R-N.C.) and former Chairman Jim Jordan (R-Ohio) ― Americans would have "great" health care and "massive tax cuts & reform."
Ultimately, Labrador got onboard with the Republican health care plan, after leaders agreed to an amendment that would allow states to opt out of pre-existing condition protections if they established a high-risk pool for those people.
Labrador is a founding member of the House Freedom Caucus, and he has been a constant conservative agitator against leadership. He unsuccessfully ran for majority leader in 2014 after then-Majority Leader Eric Cantor lost in a primary to Rep. Dave Brat (R-Va.).
While Labrador took the seat from Democrat Walt Minnick in 2010, it is not expected to flip to a Democrat. The Partisan Voting Index score for Idaho's 1st Congressional District is R+21, meaning in the past two presidential elections, the district was an average of 21 points more Republican than the country overall.
Labrador plans to complete his current term in the House while seeking the governorship.
Popular in the Community