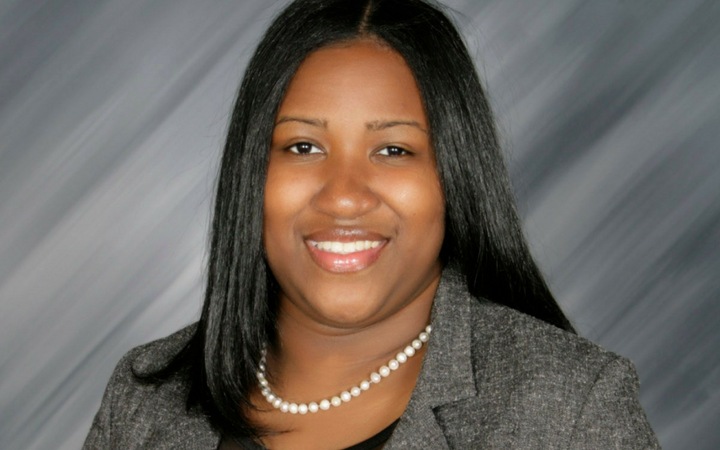 "I have two goals in life; one is to get people out of poverty, and the other goal is to get more people engaged in local politics." Raven Robinson
Born and raised in the South Bronx, New York, Raven Robinson is an advocate for the people of the community. Robinson is the Press Secretary for State Senator Kevin Parker [New York], where she manages his social media and day-to-day press schedule and media activities. In 2012, Robinson founded Pr2Politics, a boutique firm that works closely with community-based organizations on public relations and government partnerships. She also works with local elected officials, where she implements their press and social media strategies.
"I want people to know that public relations is not about red carpet events or fancy dinners," she says. "It's organizing press conferences and bringing attention to foster care awareness and implementing a twitter chat that informs Lupus advocates how they can help get health care laws passed, and the list goes on and on. Public relations is often seen as a glamorous job; I am not in it for that, my mission is to better the lives of people in the community.
A graduate of New York's City College, Robinson was the former Chapter President of the Public Relations Student Society of America (PRSSA), a division of the Public Relations Society of America (PRSA). During her tenure as president, Robinson created a series of workshops and events for the students within the organization. Together with the PRSA's executive team, she coordinated site visits to other PR firms throughout the city and build resources for its members.
In college, Robinson continued to develop her leadership skills, the political science major discovered early on that activism means action. "I made a huge impact as the President of the Public Relations Student Society of America. Our [PR] club at City College worked on campus to implement campaigns and partnerships with other clubs, which gave students hands on experience in the industry.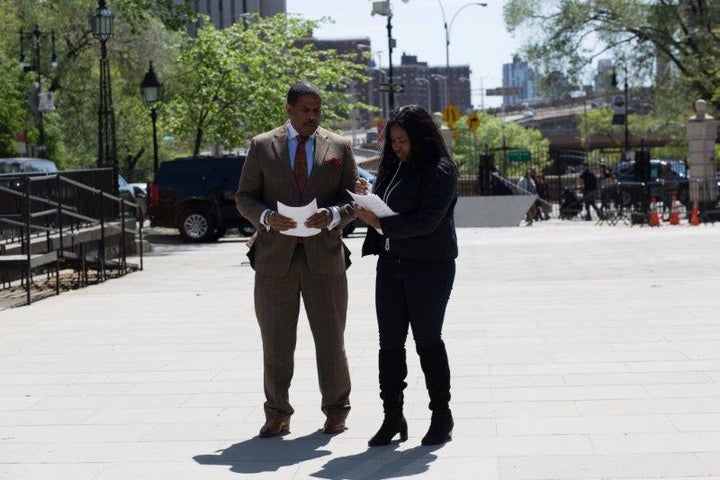 Gwendolyn Quinn: How was it growing up in the South Bronx [New York]?
Raven Robinson: Growing up in the inner city community of Soundview [South Bronx] was fun. Though we [family] didn't have much growing up, there was always a sense of unity in the community. I lived in a two-fare zone, which meant I had to take a bus to the train. The bus stopped running after a certain time, and most of the residents of the community often stayed in the neighborhood. As teenagers, we would go to the park and stand in front of the building where I lived and listen to rap music and crack jokes with each other.
GQ: When did you become interested in politics?
RR: At 15 years old, I became interested in politics. It was the summer of 2006 when I met my mentor, [Lorena Jiménez-Castro], who at the time worked at the Children's Aid Society. She believed in me; and through her position in the organization, she was able to secure an internship for me to work with State Senator Ruben Diaz, which was located in my district where I lived.
GQ: What do you love about politics?
RR: I love how local politicians advocate for its constituents and create initiatives, and provide resources for residents within the community. Politicians' sole job is to work on behalf of the people they represent. If you want to make a change, you have to do it through government.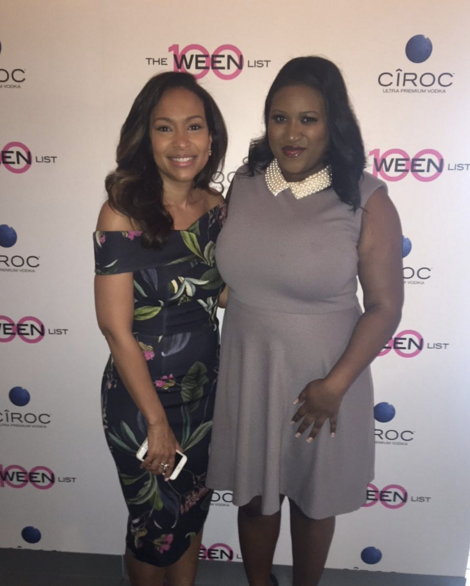 GQ: Who are some of your current and past political clients with your firm, Pr2Politics?
RR: I've had the opportunity to work with Michael Blake, the New York State Assemblyman and the current Vice Chair of the Democratic National Convention. I also with Valeisha Butterfield-Jones, who is Head of Black Community Engagement at Google. Valeisha was the National Youth Vote Director for Obama for America and President Obama's former Deputy Director of Public Affairs for International Trade. My firm has lead publicity efforts for many prominent events including the Women in Entertainment Empowerment Network [WEEN], Champs for Autism, and Seeds of Fortune, Incorporated.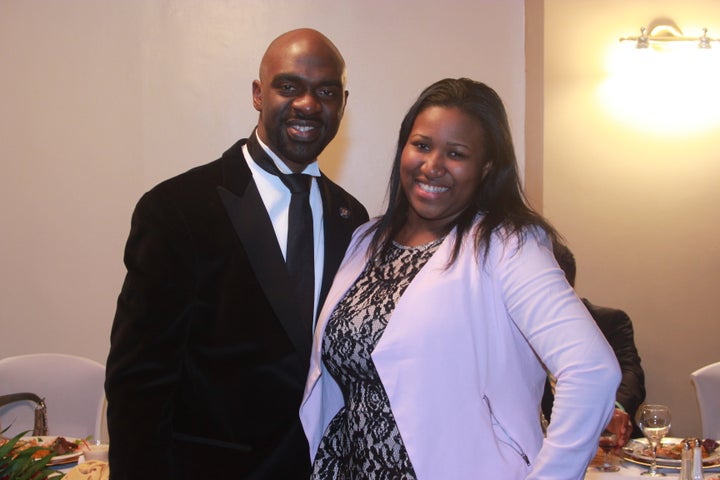 GQ: In today's political landscape, what do you think the political climate is for African Americans; and young African Americans in this country?
RR: Right now more than ever, I think African Americans are stepping up and becoming more aware and vocal about their disappointment with the political system. Political strategists Angela Rye and Tamika Mallory are using their platforms to lead and speak on behalf of people of color.
GQ: When did you become interested in public relations?
RR: I was 18 years old when I became interested in public relations. It was during my second semester of college [City College]. I joined the public relations club on campus and quickly learned the importance of leveraging public relations to bring awareness to a cause or event.
GQ: What do you love about public relations?
RR: I love engaging people around a positive cause. It makes me excited when a local news station attends a job fair or a college expo, and it raise public awareness for initiatives that benefit the people of the community and their families.
GQ: In your opinion what is the difference between public relations and publicity?
RR: In my opinion, publicity is when you bring awareness for a specific product or event. Public relations is a strategy campaign being executed for an individual, company or brand, utilizing media placements and additional resources.
GQ: What was your first publicity, public relations, or communications position?
RR: My first publicity campaign was with Monica Miranda, a political candidate in Albany, New York. Though she did not win, she was a first-time candidate, and we successfully garnered broadcast and digital media placements which helped to elevate her profile beyond the election.
GQ: Tell me about your association with the Boston-based organization, National Dance for Obama.
RR: I managed publicity and secured features on various media platforms, which led to an increase of YouTube views for the organization.
GQ: Tell me about your career as a speaker?
RR: Public speaking has been one of my talents since elementary school, I spoke at my fourth grade graduation. Initially, I used public speaking as a marketing tool at political rallies to get my message out to large crowds. Soon word got out about my talent as a public speaker in the business and political communities. And I then I start receiving requests to speak at numerous conferences sponsored by various corporations. I speak on a variety of topics on business, public relations, and government affairs.
GQ: Tell me about your book, "Your Campaign: A Business Owner's Guide to Understanding Public Relations."
RR: My workbook outlines how people who are interested in becoming a public figure or a business leader can learn to build their public relations profile. The idea for the workbook came about because people would always ask me questions about building their SWOT [strengths, weaknesses, opportunities, and threats] analysis or how to target media within their ideal demographic. I look forward to developing more resources and books for entrepreneurs in this area.
GQ: Do you have plans to publish other books?
RR: Yes, I'm currently turning the workbook [Your Campaign: A Business Owner's Guide to Understanding Public Relations] into an audio book for iTunes.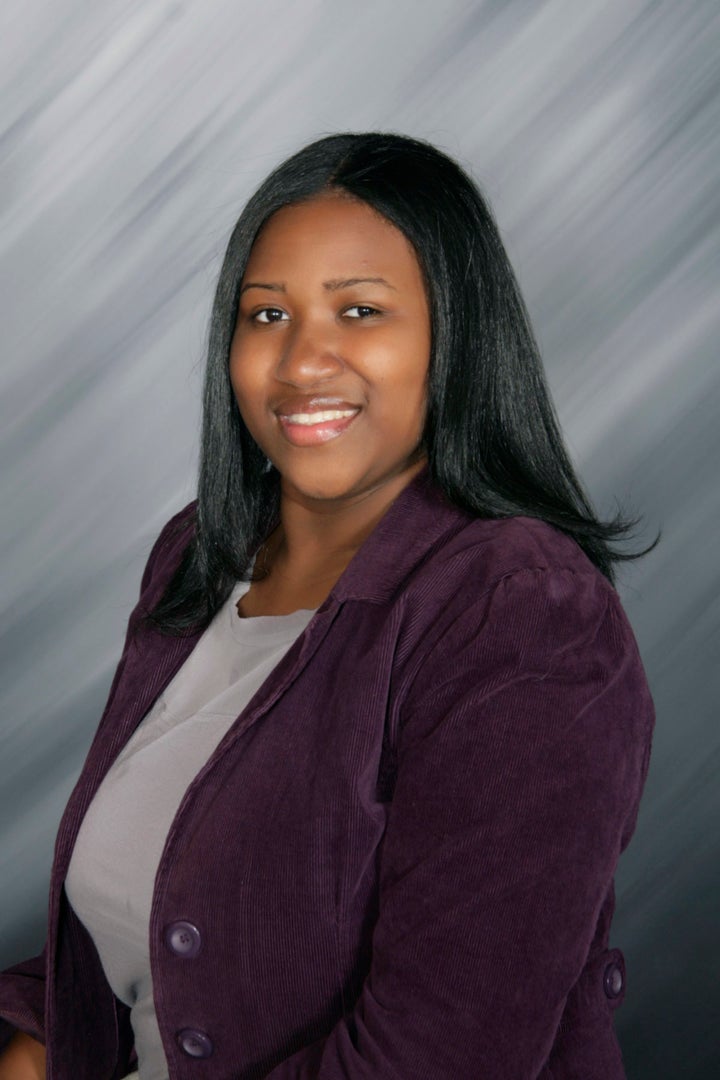 GQ: As a public relations and communications professional in politics, what impact do you feel you've made?
RR: As a public relations professional, I feel, I've made a huge impact. As a native of the inner city, I know how to articulate the legislative needs of the community and to make politicians understand those needs. I feel blessed that I can use my skills and talent to bring more awareness to lawmakers and to help constituents understand what is going on and how it can be beneficial to them.
Also, other elected officials see the impact my clients have on social media and encourage their team to replicate the same strategy. I like being a trendsetter. It is important for elected officials to interact with their constituents through local media platforms and social media.
GQ: What are some of the most challenging aspects of your position?
RR: The most challenging aspect of my position is that you never know what may happen. Sometimes, it's difficult to prepare for an unfortunate current event that needs to be addressed to the public via a press conference. With our current national leadership, our local elected officials are constantly working to ensure that their local constituents know that the local government is doing all they can do to provide them with useful and helpful information to protect and maintain their rights.
GQ: Tell me about your other publicity and public relations projects that you are involved with outside of politics?
RR: Beyond politics, I develop publicity campaigns for local business owners to help build their profile in the community. One of my clients is Monique Bivens, a beauty expert. She has successfully built a waxing salon in New York City, which is a space not often occupied by women of color. For me, it's beyond waxing; it's about building the public profile for someone of color who is an expert at making other women of color feel comfortable about themselves, and teaching these women how to implement a better skin care regime.
I also work closely with Seeds of Fortune, an organization founded by Brooklyn native Nitiya Walker. Seeds of Fortune works with girls of color throughout New York City to help assist with college scholarships, while in high school. This year, students were granted more than 1.6 million dollars in scholarships. The organization also provides mentorship and financial literacy workshops for the students in the program. I was able to secure several broadcast news interviews, as well as features in "Forbes" and "Black Enterprise" magazines.
The mission of all my clients is to improve the lives of others in some capacity, and my job is to build awareness around their work.
GQ: Tell me about volunteerism and community work?
RR: I mentor several students who I often meet during some of my speaking engagements. I work with Beautiiful Based, an organization that provides prom dresses for more than 300 girls throughout New York City. I also work closely with the New York City Coalition of 100 Black Women on their role model program, which provides workshops and mentorship for women of color.
GQ: Where do you see yourself in the next five years?
RR: In the next five years, I plan to transition to Corporate America. Throughout my years in politics, I have built a great network of contacts. I would like to consult with major corporations on their diversity and inclusion efforts. There are so many children living in underserved communities; similar to the community where I grew up [South Bronx] that has untapped talent. The way to combat poverty is through diversity and inclusion with various programs and fellowship opportunities. To me, diversity and inclusion means effectively grooming talent at an early age and investing in their future. And in return, there will be a larger pool of innovators and thinkers who can change their communities and grow through the ranks in Corporate America.
GQ: What do you like to do in your spare time?
RR: I love rap music. In my spare time, I download mixtapes. I also love fine dining and traveling.
GQ: What was the most important and profound lessons you learned from your parents?
RR: I love my parents. They had me at a young age, and I have watched them gracefully take on life and not sweat the small stuff. I am the total opposite of my parents. I often over think and over analyze things. My parents have always told me that I was the best, which help to build my self-esteem. One of the biggest lessons I learned from my parents is that even the biggest fires eventually lose their spark and things can be rebuilt. I think of them before every panic attack.
GQ: Who are your mentor(s) and what are some of the most valuable lessons you have learned from them?
RR: One of my mentors is Anje Collins, a public relations veteran from Miami. The most valuable lesson I learned from her was to do the work and go for it. During college, she constantly reminded me to get the work done, learn and continue to go after any and every opportunity. When we met, I had no media or government connections but wanted to name my consulting firm, Pr2Politics. Despite not having any connections in either field, she helped me to develop a strategy on how to tackle and invest in the things I needed to learn to get where I am today. If you have a goal, work backwards on what you need to do to get it done. Nothing is impossible; you have to put in the work to get it done.
GQ: What is the best advice (professional or personal), you have received and from who?
RR: The best advice I received came from my best friend, Shanice Parker. She owns a production company. She has always encouraged and reassured me to make financial investments in myself. This is important because if you're afraid to invest in yourself, how can other people feel comfortable investing in you.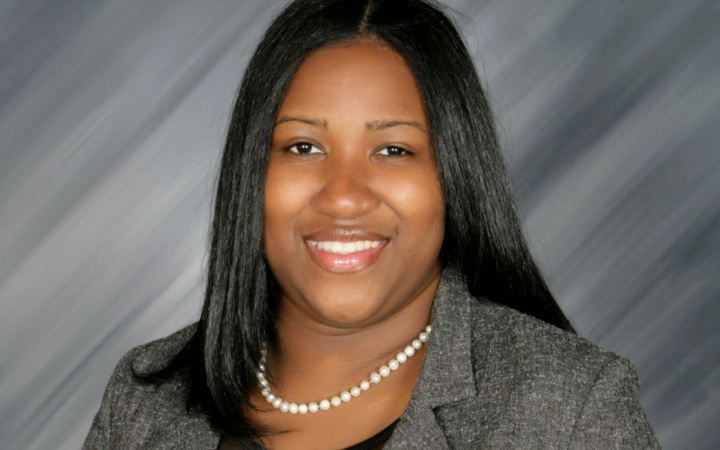 GQ: What is your favorite Bible scripture, quote or catch phrase?
RR: Philippines 4:13 I can do all things through Christ who strengthens me. I love this because it is a friendly reminder that your strength comes from Christ and as long as you believe in him you can do all things through him.
GQ: What keeps you spiritually centered and grounded?
RR: I pray every day, and I also say how grateful I am for everything that God has given me because I am reminded that even with the necessities of life some people do not have those necessities.
RR: My story inspires me. I think about the times that I was not performing well in high school. I think about all the times I failed and had the heart to keep going. There are so many things I never thought I would be able to do or experience and many of peers never had that opportunity. I think about my old life, and I'm inspired to do more and help more people. I am grateful for my network and net worth.
GQ: What are some of your pop culture's must haves (music, film, television?)
RR: Politics is my first professional love, so I'm always tuned in to political segments on television and radio. For my personal and recreational must haves, I enjoy urban web series on YouTube including "Respect Life." Also, my guilty pleasure is "Love and Hip Hop New York."
GQ: What is your dream project?
RR: My dream project is to work on a campaign around the New York City Primary elections. People often vote during the major elections, but there needs to be more accountability for City Council and other local races. I am always perplexed when I meet people who are not registered to vote. Job fairs are a big component for accountability for elected officials to hire within the community. There are many initiatives to encourage young people to run for office. I would like to get more young people involved in politics by utilizing their skill set. To be more influential within the field of government, we have to work from within; and the politicians need to hire people from the communities, and contract local businesses for their goods and services.
RR: For now, I plan to continue working with my clients and live my best life; until God transitions me into the corporate diversity and inclusion sector.
GQ: Is there anything else you would like to add?
RR: Never under estimate the underdog. My passion and willingness to keep going despite my flaws and lack of resources got me to where I am today.
Gwendolyn Quinn is an award-winning media strategist and consultant with a career spanning more than 25 years. She is a contributor with NBCNews.com/NBCBLK.com, BlackEnterprise.com, HuffPost, and EURWEB.com, among others. Quinn is also a contributor to Souls Revealed and Handle Your Entertainment Business.
Antonice Jackson is the President of the National Black Public Relations Society's Washington, D.C. Chapter. She partnered with Gwendolyn Quinn to produce "The Top African American PR Millennials for 2017" series. Jackson is also a contributor with AllHipHop.com.
Support HuffPost
The Stakes Have Never Been Higher
Related
Popular in the Community