Photos courtesy of Devin Workman.
Poor Alice (Tian Walker), the heroine of "Ravens & Writing Desks," written by Angela A. Lopez and Ryan McClary, directed by Lopez, and given its world premiere at The Garage Theatre in collision with Alive Theatre. She's adrift in a phantasmagoria of adult world non-logic armed with nothing more than her adolescent curiosity for experience. After much chagrin, she learns that life is best understood as a series of unanswerable Zen Buddhist koans, that life is in the living. Thoroughly enchanting, the production thwarts the efforts of those hardwired to make sense of the world around them, which is precisely its point. All this makes for a perfect metaphor of how children come to know the confusing world of adults.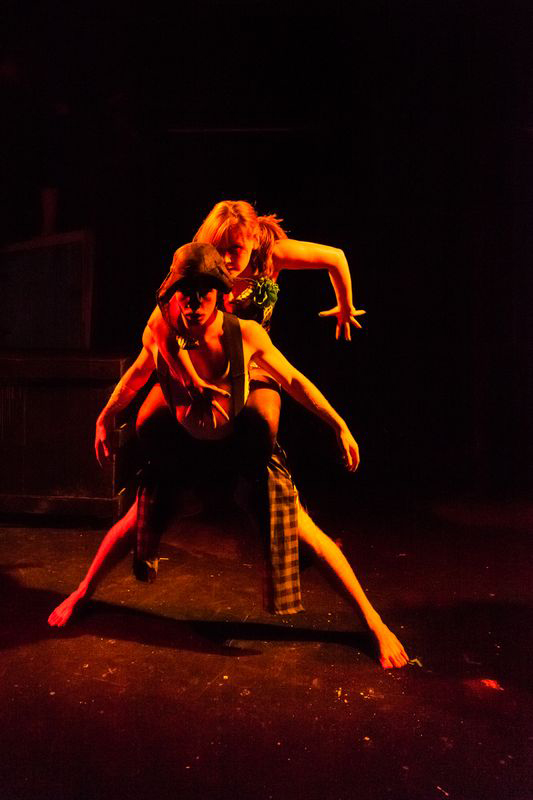 The characters are familiar. As Lopez writes in the program notes, "The piece (...) was inspired by the works of Lewis Carrol (sic) but is not a direct retelling of Alice in Wonderland." And so, there's Alice, who undertakes a spectacular journey down the metaphorical rabbit hole of alienation, violence, jealousy, and romance. During her disorienting, to put it mildly, excursion, she encounters the March Hare (Cory Storey), the Mad Hatter (Beth Pennington), the White Rabbit (Clayton Steacker), the Cheshire Cat (Jeffrey Kieviet) and the Queen of Hearts (Jessica Rae Slagle).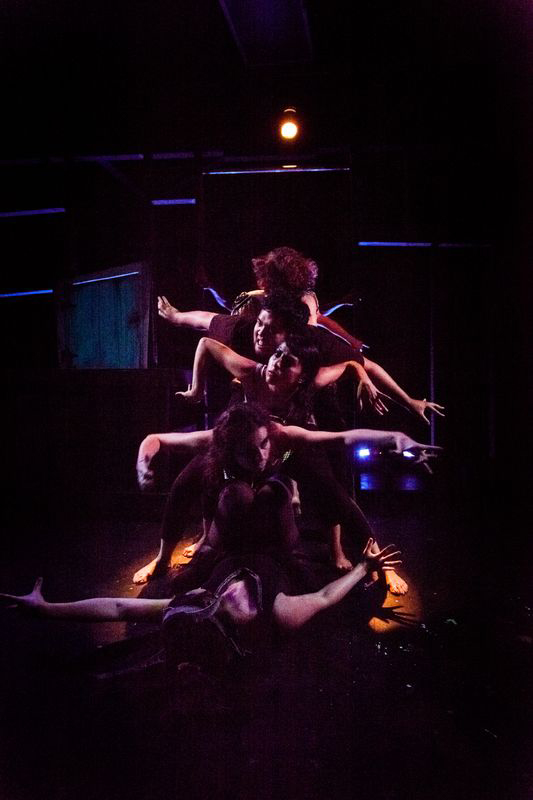 Very few words are spoken (I'd love to see a copy of the working script) because words imply cause and effect and the application of cause and effect takes the fun out of experiencing things for the first time. Take the production's title, a question posed to Alice by the Mad Hatter in "Alice's Adventures in Wonderland." "Why is a raven like a writing desk?" The Mad Hatter later responds, "I haven't the slightest idea." And, if we want to get into the production's flow, neither should we.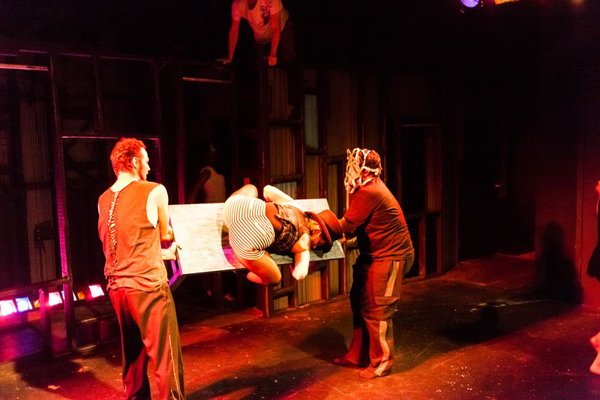 Short as the production may be on dialogue (at least bearings-setting dialogue), it's long on movement (On Post Mortem's Facebook page, it's also called "Ravens & Writing Desks: A Movement Piece") and spectacle (of which there is tons). It's about Alice's essays to grow up, wide-eyed but blind, as she makes corrections for wondrously unexpected and unexplainable distractions. Told in sensuous pantomime, dance, and acrobatics, the story does away with causes and focuses primarily on effects. It's a bold endeavor, removing context from a narrative. Seen from the point of view of a child, however, it makes perfect sense: another day, another learning experience.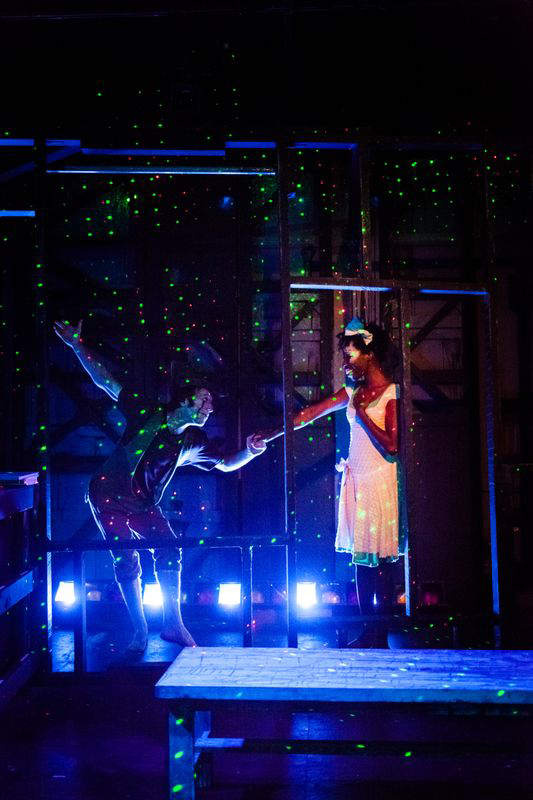 Walker's Alice is stunning in her journey through the topsyturvication of childhood. Like watching the faces of kids at a circus, you could just watch her expressions to understand what she encountered at any particular moment of the story. Dread, confusion, surprise, guarded joy, and not a little rapture: they're all there.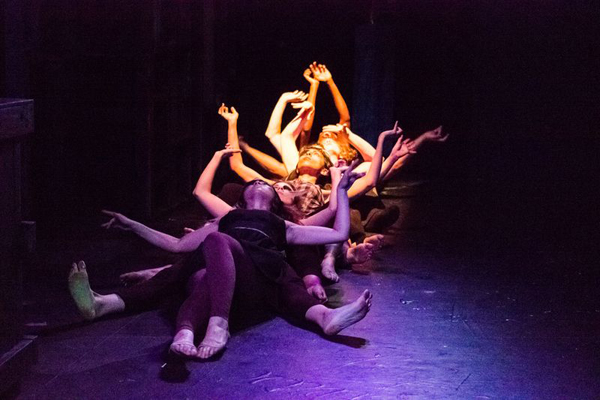 The production rewards revised expectations. Try not to think too hard about its whys and wherefores and, like Piglet, Snoopy, and the kids in Dr. Seuss stories, focus instead on the wows and the jeepers creepers. You'll find that, contrary to what you might think, youth is most certainly not wasted on the young.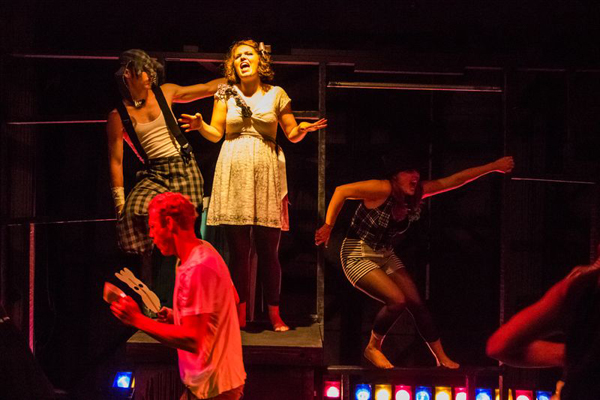 Performances are 8pm, Thursday, Friday, and Saturday. The play runs until August 31. Tickets are $15-$18. The Theatre is located at 251 E. 7th Street, Long Beach. For more information call (866) 811-4111 or visit www.thegaragetheatre.org.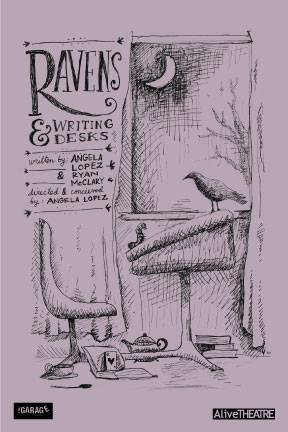 Calling all HuffPost superfans!
Sign up for membership to become a founding member and help shape HuffPost's next chapter