After a carefully worded message on Tuesday announcing his resignation as the national anthem singer at Baltimore Ravens home games, combat veteran Joey Odoms made it crystal clear on Wednesday why he's quitting.
"Fans who attack players for protesting (a right in which I fought to defend) but are simply not interested in understanding why, is the reason I am resigning," he said on Instagram.
Odoms, a member of the Maryland National Guard who served tours of duty in Afghanistan, won a competition in 2014 to get the job.
On Tuesday, Odoms posted a less-specific missive to explain his quitting. "The tone/actions of a large number of NFL fans in the midst of our country's cultural crisis, have convinced me that I do not belong there," he wrote on Instagram.
"This is not an emotional reaction to recent events, rather an ethical decision that part of me regrets but my core knows is the right choice," Odoms added.
Fan backlash erupted as players kneeling in protest or simply not appearing during "The Star-Spangled Banner" mushroomed across the NFL following President Donald Trump's repeated criticism of them.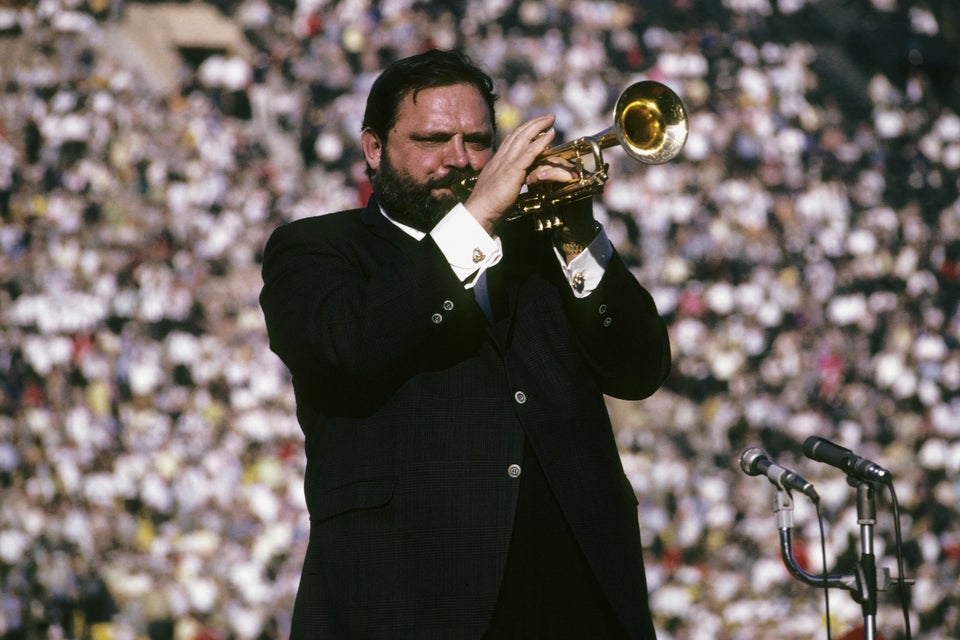 Super Bowl National Anthems Through The Years
Popular in the Community