Los Angeles has truly become a world-class destination, especially to celebrate the New Year, as this city thrives on the arts and diversity. So, if you're looking for the biggest New Year's Eve celebration in North America then look no further as I take you through Los Angeles' definitive New Year's Eve destination, Together As One, and Los Angeles' definitive New Year's Day destination, Pasadena's Rose Parade.
Los Angeles' Together As One (TAO as it is often referred to) is held at the LA sports arena and boasts an annual attendance of over 50,000 people. Now in its thirteenth year, TAO has become something of an institution with attendees flying in from all over North America-- and in some cases internationally-- to join the nation's biggest year-end party.
Electronic music's leading talents have headlined TAO over the years, including dance music juggernauts David Guetta and deadmau5. TAO NYE 2010 once again showcased some of this year's hottest names, including LA's reigning king of all things bass turned cultural tastemaker, Rusko; Holland's House music superstar, Laidback Luke; dance music innovators and powerhouse DJ/production duo Major Lazer; and 2011 Grammy nominee Wolfgang Gartner.
Apart from the musical festivities there is also a dazzling firework display as well as a midnight countdown which takes on a whole new dimension when you have 50,000 people all chanting in unison 5...4...3...2...1!!!!
Together As One is such an apt name for an event that brings so many people together in such a celebratory way, not to mention bringing the DJs together! As all my aforementioned DJ friends held premier show times at various stages, it was quite the trek travelling through the masses to catch bits and pieces of their priceless sets.
I must confess I did burn more than my share of midnight oil, but that didn't stop me from getting up at 6am to make a b-line for my VIP seat at the Pasadena Rose Bowl.
The Tournament of Roses first occurred in 1890 and was held by members of Pasadena's Valley Hunt Club; premiering the mild winter weather and celebrating the New Year with blooming flowers. It is now known as the quintessential American New Year Celebration and has become more and more of a spectacle with every passing year.
The parade starts at 8am sharp and this year celebrity chef Paula Dean was the Grand Marshal. This festival of flower-covered floats, marching bands, equestrians and a college football game is watched in person by hundreds of thousands of spectators on the parade route, broadcast on multiple TV networks in the US and seen by millions more on TV worldwide in more than 200 countries. The Rose Bowl college football game is also part of the festivities which this year featured TCU vs. Wisconsin, with TCU emerging as the winners.
The range of events Los Angeles affords its community certainly makes it my ideal destination for both for New Year's Eve and New Year's Day, with everything from Raves to Roses and all the eclecticism in between... the perfect way to bring in 2011!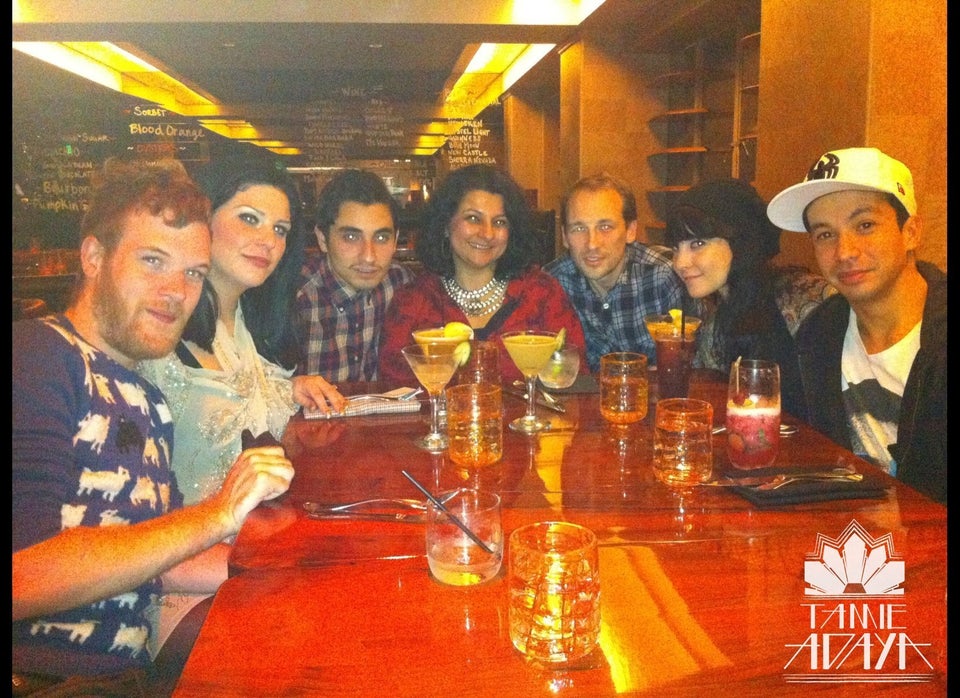 Raves n Roses: Celebrating the New Year in Los Angeles