The hardest task for a reviewer of a good comedy show is to persuade the reader that the show is funny without spoiling the best of the jokes or resorting to, "Just trust me." Not clear whether I can pull it off, but here goes:
Second City e.t.c.'s new revue A Clown Car Named Desire combines a particularly talented ensemble with contemporary takes on some of the company's most time-honored bits. The title sketch, an improvised Tennesee Williams parody based on audience suggestions, has its roots in Severn Darden's "Tennessee Tennessee" monologues at Compass Players, the proto-Second City of 1960s Hyde Park. But they don't make the mistake of imitating Darden (if, indeed, they've ever heard of him); instead they use their own intelligence and knowledge of dramatic literature to offer something fresh.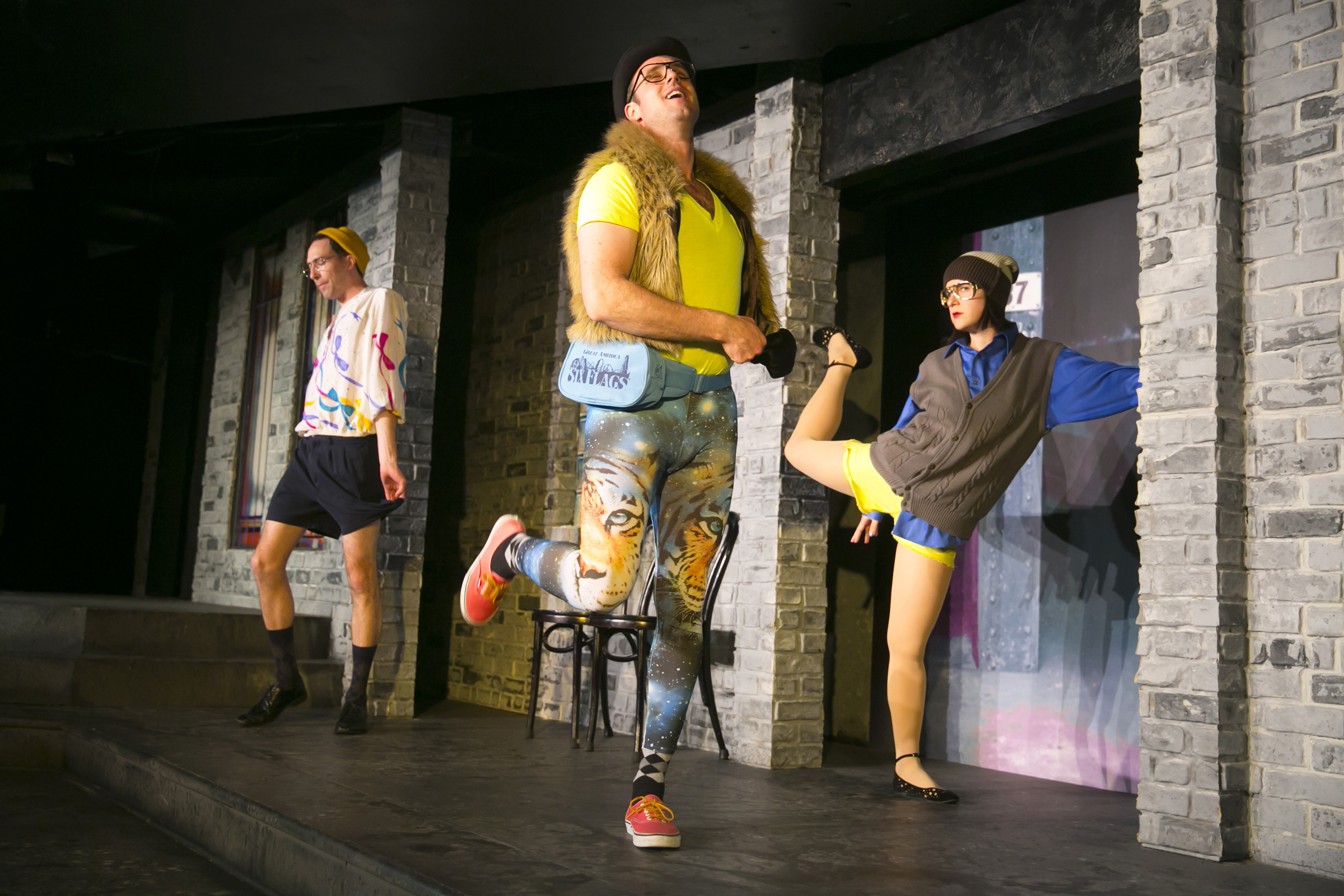 Likewise, the company has been making fun of wanna-be hipsters since the term implied black berets and leotards for street wear. But the target is just as enormous and deserving as it ever was, and Brooke Breit, Mike Kosinski and Chris Witaske hit it over and over and over again. And the obligatory Second City take-down of Chicago politics is handled superbly by Michael Lehrer. Carisa Barreca (as a ditzy blonde in the Barbara Harris mode) and Punam Patel (as a love-struck Latina tomboy and a veiled Muslim housewife, among many others) ably round out the ensemble.
This revue seems particularly adept at weaving themes from one scene to the next and from one act to the next, and music director Alix Kliner has written tunes catchy enough to carry their comic lyrics if not particularly memorable.
It's almost impossible these days to see anything at Second City without wondering which of the performers will end up with his/her headshot on the outside of the press kit next to Bill Murray, Tine Fey and Steve Carell. If I had to guess it will be the stork-like Kosinski, whose ability to look awkward and uncomfortable in his own body makes him the perfect comic foil in practically any setting. But what's so great about e.t.c. (as opposed to recent shows on the Second City mainstage) is that the performers don't seem to be distracted by wondering the same thing. They're too busy responding with "Yes, and..." to whatever comes their way.
Bernie Sahlins would have been proud. Who knows? Maybe he still is.
Calling all HuffPost superfans!
Sign up for membership to become a founding member and help shape HuffPost's next chapter