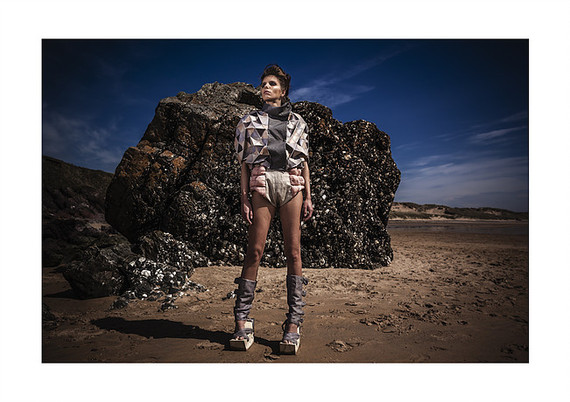 At the height of London Fashion Week, 2016, and in its celebration, RAW EDGE staged its second fashion event.
Launched by Tom Clulee and Dom Capel in September 2015, the not-for-profit event, supported by Sebastian Professional, was initiated to showcase graduate and emerging talent from all areas of the creative, media and fashion industries.
Its aim, simply, is to support and promote professional talent in what its founders are calling the ideal stepping stone between collaborators and industry professionals who are willing to encourage and work with emerging talent.

One of those to exhibit at the event was fashion designer Leanne Clulee, showcasing her 'Fifty Centimetre Rule' collection.
This undertaking follows Clulee's ongoing examination of fashion's role and responsibility in helping to achieve a more sustainable society, when a sea of over-production and waste is dominating the market and damaging the environment.
Ultimately, she endeavours, with her niche products that deviate from current fashion practices, to reawaken us to the value of fabric, form and fit.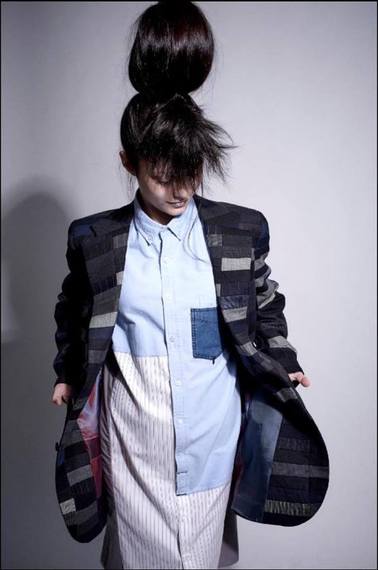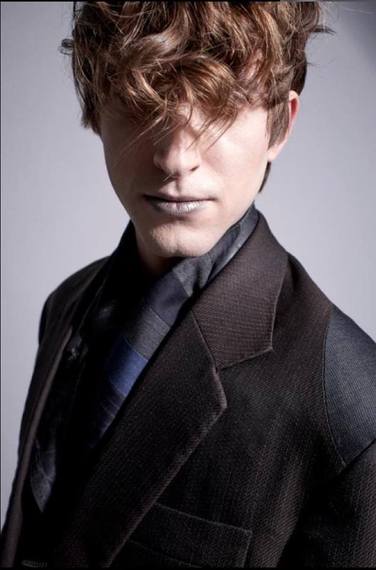 Tara Tarapetian was another of the designers exhibiting at the event with her no . man . ic is transient. collection.
She draws her inspiration from J.D. Salinger's The Catcher In The Rye. And in centring on Holden Caulfield - the rebellious 'anti-hero' who resents and rejects the adult world - Tarapetian's garments confront the notion of global exploration and embracing one's nomadic self, instead of just accepting the norm.
She's done this by developing an urban camouflage of subtle tones to reinforce undulating geometric surface patterns with 3D structures, which are accompanied by natural, luxurious fabrics, and ethically cultivated Amazonian Pirarucu fish leather.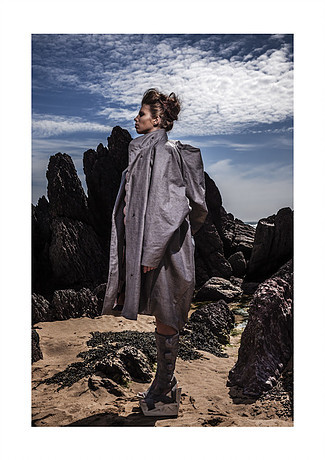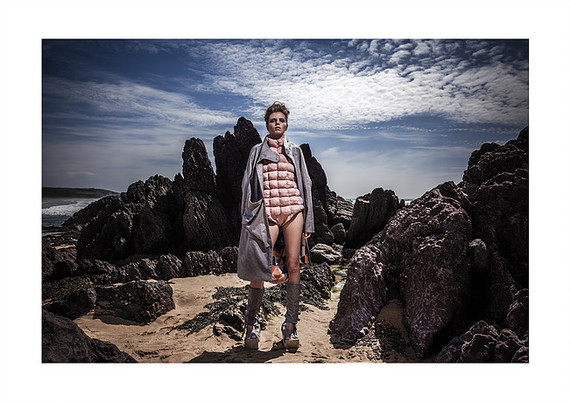 The overall impression of the event from its contributors and attendees alike is that Tom Clulee and Dom Capel are exposing emerging talent during London Fashion Week in a way that's previously been inaccessible to such aspiring industry professionals.
In what is now being recognised as the guerrilla platform amid LFW, the pair will continue in their journey to bridge the gap between the fringes and the frontline. And what's absolutely certain is that RAW EDGE is gaining unstoppable momentum.
Watch this space for live RAW EDGE highlights, and live interviews from the founders and collaborators.