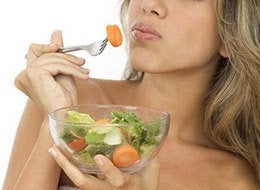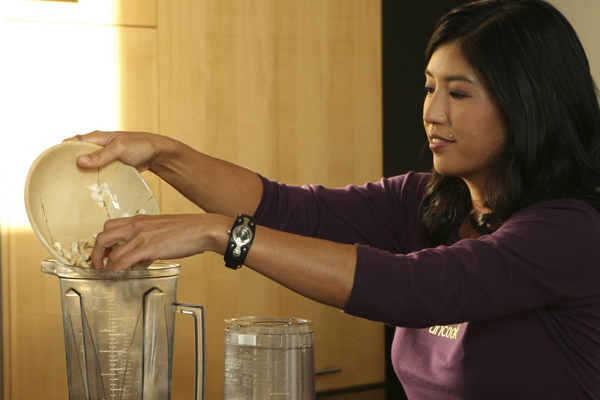 Three of the six raw food recipes I made for Andrew Zimmern on his Los Angeles episode of Bizarre Foods on the Travel Channel were raw food Hemp Sun Burgers, Chocolate Mylk Shakes, and Rawzagna.
Yes, these were indeed vegan, vegetarian, uncooked, raw foods made using vegetables, nuts and seeds. Andrew was convinced. Now, let me show you that healthy can taste delicious!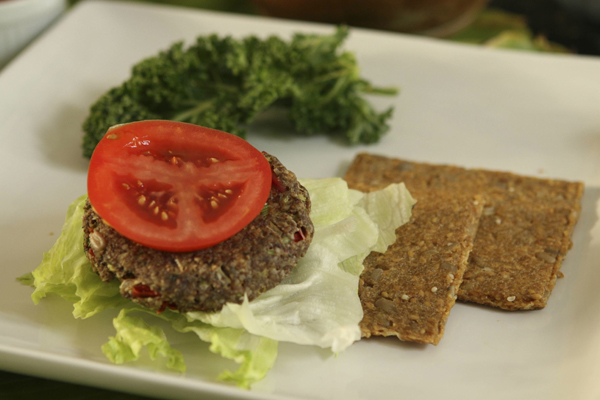 My Hemp Sun Burger is made by processing together fresh garden vegetables like celery and bell peppers with hemp, flax, and sunflower seeds. A super healthy and good-for-us burger, this recipe provides tons of omegas, protein, vitamins, minerals, and enzymes to keep us looking and feeling great. Omegas are known to make us feel happier. So, eat up and bliss out.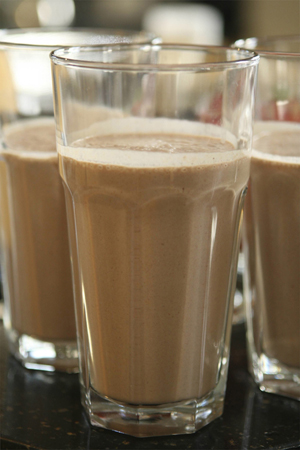 My Chocolate Mylk Shake is made by blending almonds and water into a dairy-free mylk (thus the mYlk spelling with a Y instead of an I). Next, I add vanilla and chocolate for decadent flavor, and coconut oil for richness and body. Finally, I sweeten it up with Medjool dates, a whole fruit full of potassium, fiber, and iron. Raw cacao hasn't been chemically treated, or "Dutched", so it's packed full of antioxidants to help us fight free radical damage and the signs of aging.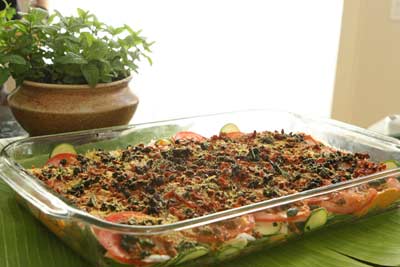 My raw version of lasagna is made with thinly sliced zucchini 'pasta' layered with a tangy blended marinara, savory sunflower cheeze (dairy free), and fresh fillings on an Italian herb crust. This wheat and gluten free recipe is to live for!
All super ultra fresh, healthy, vegan, raw food goodness. Give my recipes a try, you won't believe it's vegan and raw, and good for you! Even great for our planet. Plus, they'll help you look and feel great. Guaranteed!
I've posted recipes for Hemp Sun Burgers on Flax Flat Bread, Chocolate Mylk Shakes, and RAWzagna at:
Bon Appetit!
Live green, be happy, live long, and love lots.