A West Virginia lawmaker floated the idea during floor debate in the state's House of Delegates of having school children work as janitors, the Associated Press reports.
But one Republican suggested that was a misguided notion.
"I think it would be a good idea if perhaps we had the kids work for their lunches: trash to be taken out, hallways to be swept, lawns to be mowed, make them earn it," Del. Ray Canterbury (R-Greenbrier) said during floor debate. "If they miss a lunch or they miss a meal they might not, in that class that afternoon, learn to add, they may not learn to diagram a sentence, but they'll learn a more important lesson."
"I'm offended anybody in this body would dare say a child has to work for their meals," responded Del. Meshea Poore (D-Kanawha), according to the Gazette. "I can't believe someone would say a first-grader, a second-grader ... a fifth-grader has to labor before they eat. This isn't an entitlement bill."
According to a 2004 report from the Annie E. Casey Foundation, children in West Virginia [PDF] were almost twice as likely to live in neighborhoods with a high poverty rate, compared to the national average. The group also ranks West Virginia 47th nationally for education, with 79 percent of eighth graders not proficient in math and 73 percent of fourth graders not proficient in reading.
Canterbury's suggestion was similar to a remark made by former House Speaker Newt Gingrich during a debate in the Republican presidential primary, when Gingrich suggested making poor students become janitors at their schools.
The Feed to Achieve Act now heads to the desk of West Virginia Gov. Earl Ray Tomblin, who is expected to sign it.
Before You Go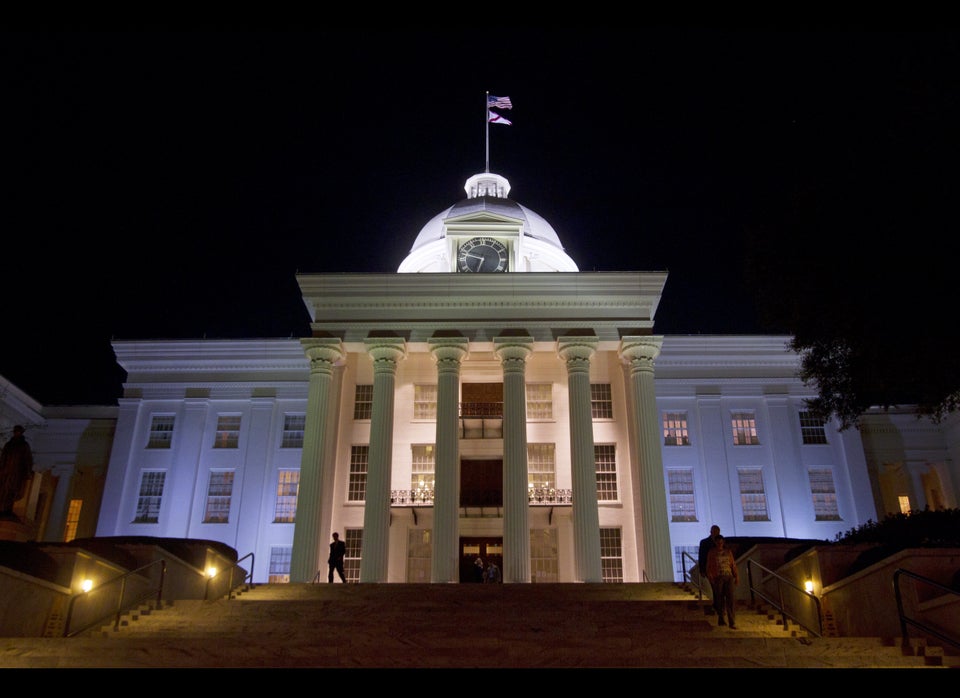 U.S. State Capitol Buildings
Popular in the Community