Though that headline may read like it was ripped from the script of a premium cable drama about the entertainment industry's seedy underbelly, Bryan Zuriff, an executive producer on Showtime's Hollywood fixer drama "Ray Donovan," really did plead guilty to running an illegal gambling ring with connections to the Russian mob.
On Friday at the Manhattan Federal Court, Zuriff admitted to running an illegal online gambling ring's LA sportsbook and having some involvement in the outfit's New York operations, the New York Post reports.
U.S. attorney Preet Bharara said in a statement that Zuriff is facing up to five years in prison and has agreed to turn over $500,000 as part of a plea deal. "Bryan Zuriff spanned the coasts with his crimes, by operating his own illegal gambling enterprise in Los Angeles, and helping to operate a vast illegal gambling enterprise in New York," Bharara said. "With his plea, he becomes the first defendant, but not the last, to be convicted in this sprawling script of criminal conduct."
Zuriff was indicted in April along with 34 others on charges of gambling and money laundering. He is the first among the defendants to strike a plea deal.
UPDATE: Deadline reports that Zuriff has taken voluntary leave of absence from "Ray Donovan." "I'm incredibly grateful to have been a part of the extraordinary 'Ray Donovan' family," he said in a statement. "Out of respect for my colleagues at the network and everyone involved with the show I'm voluntarily taking a leave of absence so that the resolution of my personal legal matters won't distract from the audience's great response to the program. I appreciate all the support I've received and look forward to everyone's continued success."
The story of Zuriff's involvement in the gambling ring would not seem out of place on an episode of "Ray Donovan," Showtime's freshman series that stars Liev Schreiber as a celebrity fixer in Hollywood. The series premiered in late June with strong ratings for Showtime, and was renewed for a second season after only three episodes aired.
"Ray Donovan" airs Sundays at 10 p.m. ET on Showtime.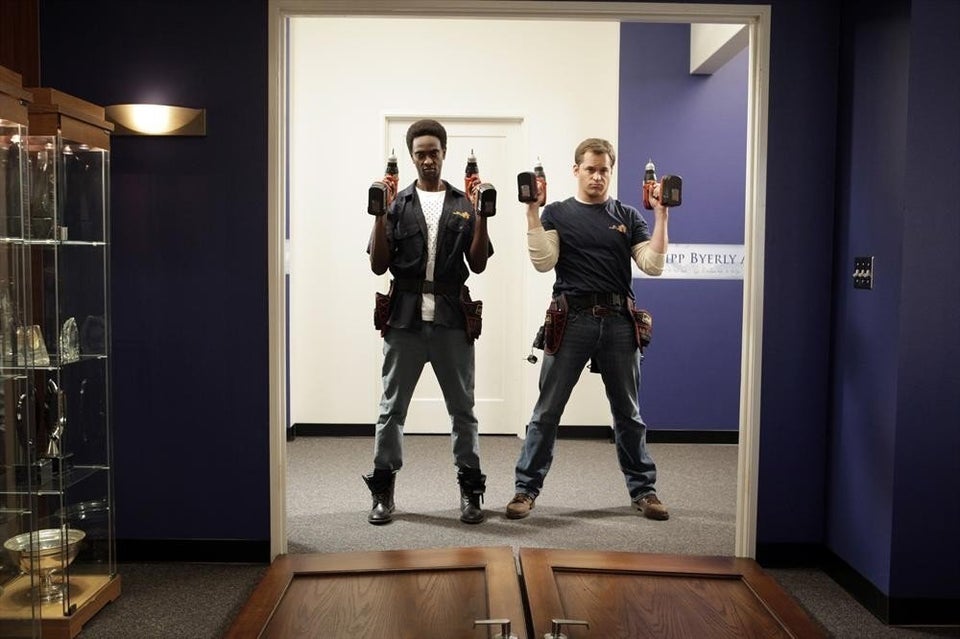 Summer TV Guide
Popular in the Community