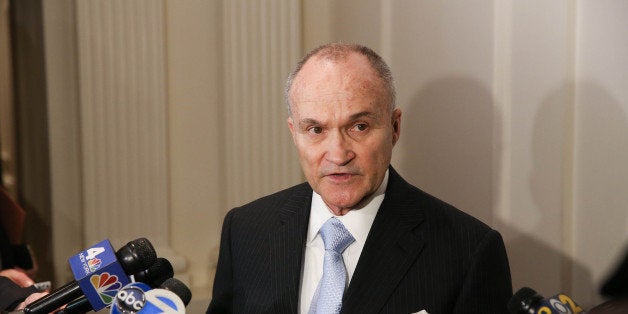 ABC News announced Friday that it has hired former NYPD commissioner Ray Kelly as a "consultant."
Kelly, ABC News president Ben Sherwood wrote, "will provide our viewers with an even deeper understanding of national security and intelligence issues at home and overseas." He added that it was an "honor and a privelege" to have Kelly join ABC.
There was no mention in Sherwood's note about the thing Kelly is most famous for: his department's rampant use, and staunch defense, of the infamous "stop-and-frisk" policy. The tactic became notorious and controversial during the waning years of Kelly's tenure at the top of the NYPD, and the Bloomberg administration's continued insistence that it was both effective and not racially biased was seen as a key factor in Bill de Blasio's election as mayor.
Eventually, a judge demanded that it be curbed and ordered an independent monitor to watch over the department.
Of course, that's not all that Kelly is controversial for. There's also his department's massive spying operation on Muslim communities in New York, among other things.
REAL LIFE. REAL NEWS. REAL VOICES.
Help us tell more of the stories that matter from voices that too often remain unheard.