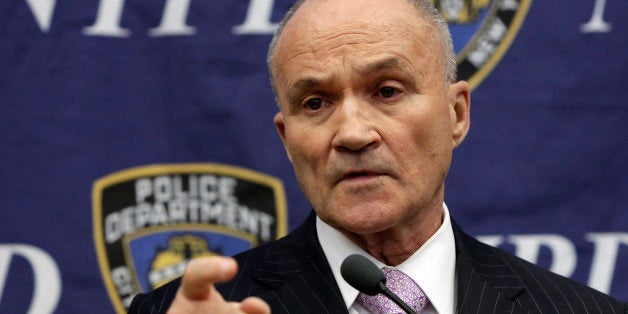 Former New York Police Commissioner Ray Kelly said New York City Mayor Bill de Blasio had contributed to police officers turning against him by running an "anti-police campaign" for mayor in 2013.
Kelly appeared on ABC's "This Week" Sunday to discuss the killing of two NYPD officers. When asked by host George Stephanopoulos if it's fair for critics to partially blame de Blasio for the death of the two cops, Kelly said the mayor had set off a "firestorm" by raising concerns over his son's safety.
"Obviously, there's a lot of emotion involved when two police officers are killed," Kelly said. "When the mayor made statements about how they had to train his son, who is biracial, to be careful when he's dealing with the police, I think that set off this latest firestorm."
On Saturday, Wenjian Liu and Rafael Ramos were shot dead in their squad car by a gunman identified by police as 28-year-old Ismaaiyl Brinsley. Brinsley had reportedly posted on social media boasting of his plan to kill two cops in revenge for the deaths of Michael Brown and Eric Garner at the hands of police.
The head of the largest police union in New York City, the Patrolmen's Benevolent Association, accused de Blasio and those protesting the deaths of Brown and Garner of inciting violence that led to Saturday's shooting.
"There's blood on many hands tonight," NYC PBA president Pat Lynch said Saturday. "That blood on the hands starts on the steps of City Hall in the office of the mayor."
Kelly served as police commissioner from 2002 to 2013, and is a staunch defender of the city's stop and frisk policy -- which de Blasio promised to reform during his mayoral campaign.
"Quite frankly, the mayor ran an anti-police campaign last year when he ran for mayor," Kelly told ABC.
"You're talking about his opposition to stop and frisk," Stephanopoulos asked. "Is that what you think was anti-police?"
"I think a lot of the rhetoric was -- at a time when the police had a 70 percent approval rating," Kelly replied. "Obviously that's not the case now."
Kelly's remarks echoed those of former New York Gov. George Pataki (R), who disparaged both the mayor and Attorney General Eric Holder:
Former New York City Mayor Rudy Giuliani also criticized de Blasio, accusing him of "allowing protests to get out of control" following a grand jury's decision to not indict police officer Daniel Pantaleo for using a fatal chokehold on Garner.
"If I was in the situation that Mayor de Blasio is in, and I feel sorry that he's in this situation, I would give a speech to the police department and I would explain that maybe I was wrong about a few things," he said during an appearance on "Fox News Sunday."
Giuliani also blamed the murder of the two officers on anti-police propaganda.
"We've had four months of propaganda, starting with the president, that everybody should hate the police," Giuliani said. "I don't care how you want to describe it -- that's what those protests are all about."
Giuliani said that protests across the country after the deaths of Brown and Garner, even if they were peaceful, had led people to think that the police were bad.
"That is completely wrong. Actually, the people who do the most for the black community in America are the police," he said.
Speaking at a press conference on Saturday, de Blasio praised the slain officers and strongly condemned the "heinous individual" responsible for the attack.
"When a police officer is murdered, it tears at the foundation of our society," he said. "It is an attack on all of us. It's an attack on everything we hold dear."
Before You Go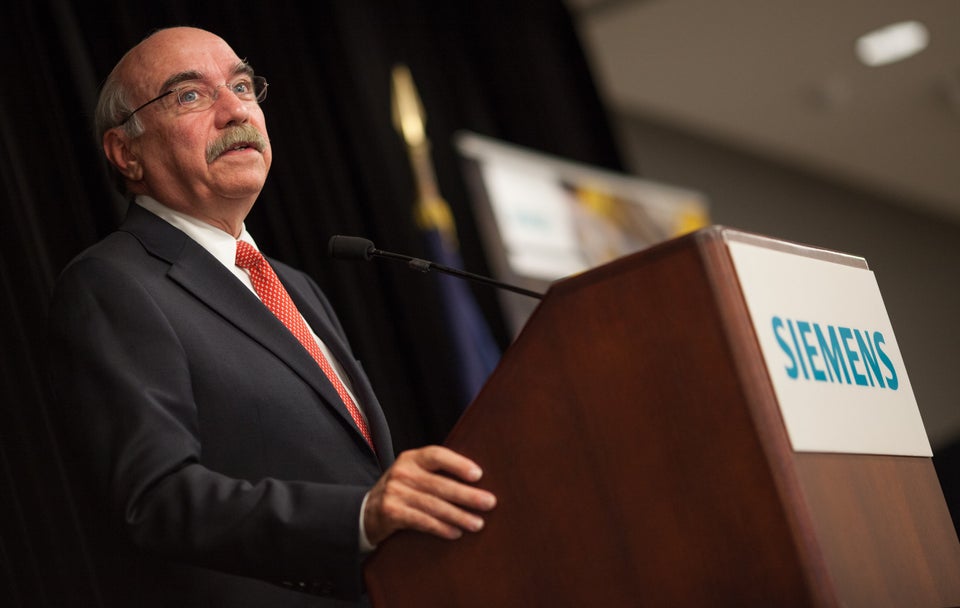 Mayors Of America's Largest Cities
Popular in the Community