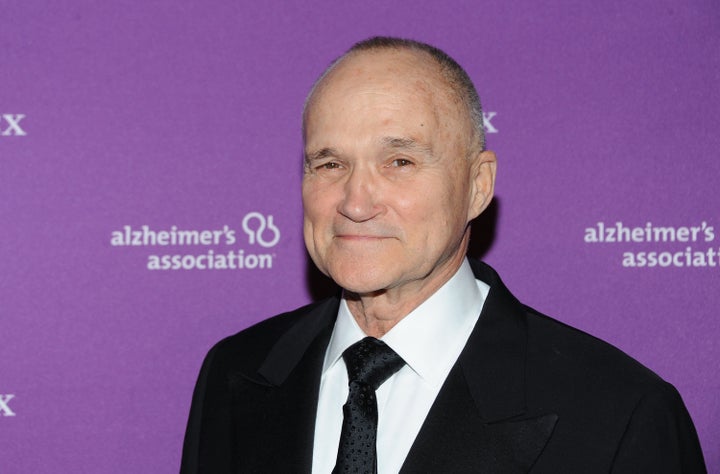 NEW YORK -- The United States wouldn't win a ground war against the militant group that calls itself the Islamic State -- and it shouldn't try, former New York City police Commissioner Ray Kelly said Friday.
Speaking at a panel organized by the French-American Foundation, Kelly said the U.S. should limit its military operations against the Islamic State in Syria and Iraq to avoid getting sucked into an endless war that it has a poor chance of winning.
"I don't believe that U.S. troops in any significant number should be on the ground," Kelly said. "If we moved in militarily, I don't think we'd win and it would strengthen in many ways the [Islamic State] movement."
Kelly did say that that the U.S. should increase its special forces operations in order to show "skin in the game." But he said committing ground troops would expose the U.S. to a "very protracted" guerrilla war and that the U.S. military presence would likely boost political support for ISIS.
However, Kelly acknowledged that it's possible the U.S. will get sucked into a war anyway.
"If in fact we have one or two more terrorist attacks in this country in the near future, the political imperative may well be to go to war," he said.
The former leader of the country's largest police force delivered his comments as several presidential hopefuls have pledged to ramp up the military's efforts against ISIS in response to the recent terror attacks in Paris and California. In doing so, the candidates contrast themselves from President Barack Obama, who has ruled out putting troops on the ground, citing reasons similar to Kelly's. In the past two months, Obama has ordered about 150 special operations troops to Syria to help fight the Islamic State there.
Former Florida Gov. Jeb Bush, who is also vying for the Republican nomination, said last month that if elected he would deploy ground troops to fight the Islamic State group in the territory they hold, though he said he would let his generals determine the appropriate number. Bush's brother, former President George W. Bush, launched a large-scale ground war in Iraq during his time in the White House that evolved into a protracted conflict and played a key role in the creation of the Islamic State.
Former secretary of state and Democratic presidential hopeful Hillary Clinton has also called for expanding airstrikes and special operations forces, but says she would avoid committing troops on the scale of other recent U.S. wars in Iraq and Afghanistan.
REAL LIFE. REAL NEWS. REAL VOICES.
Help us tell more of the stories that matter from voices that too often remain unheard.