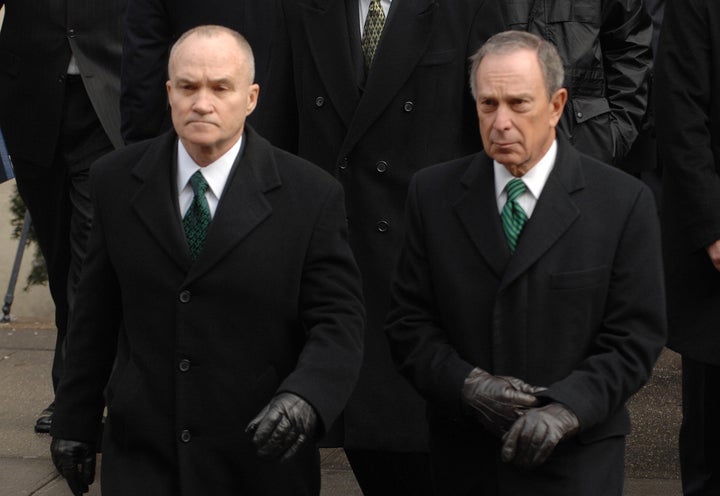 Early polls conducted by Quinnipiac University indicate that Police Commissioner Ray Kelly is the frontrunner to succeed Michael Bloomberg as the Mayor of New York City in 2013.
Kelly, an independent who would probably run as a Republican, was chosen by 23 percent, including 17 percent among Democrats, when the independent poll asked New York City voters who they most want to see elected mayor in 2013.
Although the mayoral election is still two years off, the playing field shifted dramatically with the recent political demise of former New York Democratic Representative Anthony Weiner, who had made it clear he was interested in Bloomberg's job.
Runners up in the Quinnipiac poll included:
City Council Speaker Christine Quinn - 18 percent, including 20 percent of Democrats

Brooklyn Borough President Marty Markowitz - 12 percent, with 14 percent of Democrats;

City Comptroller John Liu - 10 percent, with 10 percent of Democrats

2009 Mayoral candidate William Thompson - 8 percent, with 9 percent of Democrats

Public Advocate Bill de Blasio - 6 percent, with 7 percent of Democrats

Manhattan Borough President Scott Stringer - 4 percent, with 5 percent of Democrats
Maurice Carroll, director of the Quinnipiac University Polling Institute, says, ""Police Commissioner Ray Kelly has never given the faintest hint that he'd like to move from Police Headquarters across the street to City Hall, but New York seems to like the idea of Kelly for mayor."
Carroll may not be entirely correct, however. Although Kelly's never formally expressed interest in becoming the next Hizzoner, it's widely known that he's been flirting with the idea for some time.
The Quinnipiac poll was conducted from July 19 to July 25, and has a margin of error of +/- 2.8 percentage points, according to CBS News.
Related
Popular in the Community