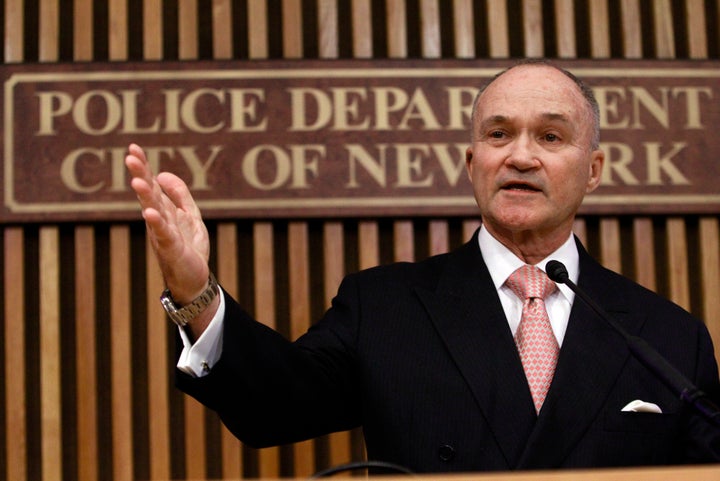 Despite numerous protests, a highly critical New York Times op-ed, and outrage from the City Council, Police Commissioner Ray Kelly has been firm in his defense of the NYPD's surveillance program which specifically targets innocent Muslims in the city and beyond.
We're sort of under attack. The A.P. has done over 30 stories. It's pretty tough to go up against a wire service that has a certain template that it's sticking to. I would submit that they have not done their homework.
This isn't the first time Kelly has lashed out at the AP. During a City Council meeting last Thursday where members expressed their deep concerns over the program, Kelly criticized the wire service for failing to include post-September 11th guidelines that allowed for more lax rules regarding police investigations early on in their stories.
Mayor Bloomberg has also repeatedly defended the NYPD, adamantly praising the department for their tactics as part of a strategy needed in order to keep the city safe from terrorism.
However, public officials and police departments across the country believe otherwise, and say the NYPD's methods jeopardize and impede access to Muslim communities by damaging trust and confidence in their legal authorities.
Late February, after remaining silent amongst The New York Daily News and The New York Post who defended the surveillance program, the editorial board at the Times joined critics by publishing a scathing editorial of both Kelly and Bloomberg, writing the mayor "has reacted in the worst possible way -- with disdain -- to those raising legitimate question."
REAL LIFE. REAL NEWS. REAL VOICES.
Help us tell more of the stories that matter from voices that too often remain unheard.
BEFORE YOU GO