WASHINGTON -- New York City Police Commissioner Ray Kelly vigorously defended the city's stop-and-frisk policies on Sunday, predicting trouble if they are stopped.
"No question about it, violent crime will go up," Kelly responded when asked by NBC "Meet the Press" host David Gregory whether "people will die" if stop and frisk is abandoned.
"This is something that's integral to policing. This happens throughout America in any police jurisdiction. You have to do it," he added. "Officers have to have the right of inquiry if they see some suspicious behavior. So I can assure you, this is not just a New York City issue, it's an issue throughout America. And this case has to be appealed, in my judgment, because it will be taken as a template and have significant impact in policing throughout America."
Last week, a federal judge struck down New York City's controversial stop-and-frisk program, saying it violated the rights of minorities and amounted to a "policy of indirect racial profiling." The judge, Shira A. Scheindlin, added that officers were stopping "blacks and Hispanics who would not have been stopped if they were white."
"What we're doing -- and what we're trying to do -- is save lives," Kelly added on ABC's "This Week."
Kelly has frequently been mentioned as a potential nominee to lead the Department of Homeland Security, after Janet Napolitano announced her retirement in July. President Barack Obama praised the police commissioner in an interview last month, saying, "Mr. Kelly might be very happy where he is, but if he's not, I'd want to know about it, because obviously he'd be very well-qualified for the job."
When asked about his potential nomination on Sunday on CBS' "Face the Nation," Kelly replied, "Well, the president made a ... very flattering statement, when he was asked a question about me specifically. But I'm not gonna comment any further. I've spent some time in Washington. I know it's wise to keep my mouth shut at this time."
Benjamin Jealous, president and CEO of the NAACP, went on "Meet the Press" after Kelly and criticized his current position and his potential future position.
"So, this is the problem. We just heard a man who aspires to be the head of the Department of Homeland Security, say that his officers have to violate the U.S. Constitution to make us safer," Jealous said. That should send chills down the spine of everyone in this country."
When Gregory said Kelly would argue there's no violation going on, Jealous responded, "That's what a federal judge just found. In our country, it's the federal judge, not the chief, who gets to decide what the U.S. Constitution says. Now, the problem is that the fall in homicides happened prior to 2002, and the increase in stop and frisk happened after 2002. So there's no relationship between these two. We are now at a point where you have more stop and frisks of young black men in New York City than there are young black men in New York City."
A 2012 report by the New York Civil Liberties Union found that "in 70 out of 76 precincts, blacks and Latinos accounted for more than 50 percent of stops, and in 33 precincts they accounted for more than 90 percent of stops." While blacks and Latinos were more likely to be stopped, whites were more likely to be found with a weapon.
Trayvon Martin's mother, Sybrina Fulton, also appeared on "Meet the Press" and disagreed with Kelly.
"I think it's all about laws, and I think you have to give not only civilians, but you have to give the police officers the right direction. You can't give people the authority, whether civilians or police officers, the right to just stop somebody because of the color of their skin," she said.
Support HuffPost
The Stakes Have Never Been Higher
Before You Go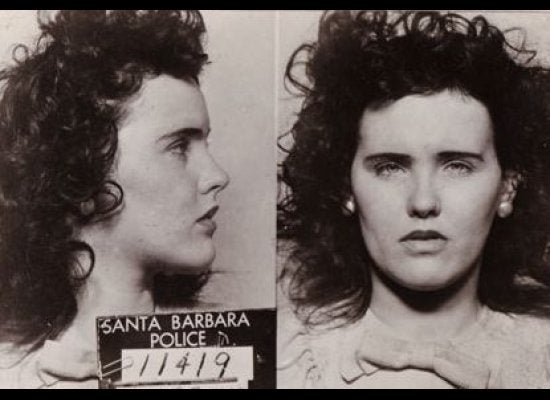 10 Major Crimes That Shocked the Nation (SLIDESHOW)
Popular in the Community