 By Murray Weiss
NEW YORK CITY -- Is Ray Kelly already heading out the NYPD door?
The police commissioner's longtime confidant Paul Browne has exited the NYPD, where he served as the top spokesman for the past decade, to work for the University of Notre Dame, and longtime NYPD observers believe the top cop, who is a candidate to become the next head of Homeland Security, won't be far behind.
"Paul Browne was his body man, his double, making sure doors open when he walks through," a source explained. "They were so close that this is a clear indication Kelly is not staying, and the abruptness of it and obviously hiring two people for short time says it all."
Another source said Kelly is expected to transfer Deputy Chief Brian Burke, the head of the commissioner's personal detail, to the Intelligence Division, which deals directly with Homeland Security.
Browne's departure was uncharacteristically announced by City Hall, which also disclosed that John McCarthy, a mayoral spokesman who once worked for Browne, was going to be his successor as Deputy Commissioner for Public Information.
Never has the DCPI position been announced by the Mayor's Office, which also indicates City Hall knows Kelly likely has his eyes on another job.
Kelly, meanwhile, named Valerie Salembier, a former magazine editor who presently chairs the NYPD-friendly New York Police Foundation, to be McCarthy's assistant commissioner.
Salembier's appointment can be viewed as Kelly thanking her for years of financially supporting the NYPD in general and Kelly's image and his pet projects in particular, notably shelling out $1 million a year to post detectives in a dozen foreign cities so Kelly can receive oversees terror insights from them rather than the feds.
With Browne gone, and Kelly now doling out end-of-term jobs to close friends, insiders believe Kelly's halfway out the revolving doors of Police Headquarters.
He would jump at replacing outgoing Homeland Security Secretary Janet Napolitano, sources said. No one should think Sen. Charles Schumer put Kelly's name forward to President Obama without first getting the green light from Kelly.
Here's another guess on my part: If Obama does not take Kelly to Washington, then Kelly goes to the News Corporation where, coincidentally, his son, Greg, works.
At Fox-TV's parent company, Kelly could do on-camera analysis on national and international law enforcement issues, which would satisfy his obvious pleasure at being in front of the cameras and in the limelight. And, at the News Corp, he could also serve as a private consultant to the larger Rupert Murdoch international media company, advising on a range of security and related matters.
Joel Klein, former Justice Department official who served as Bloomberg education chancellor, already works there. Why not Kelly?
As for Browne, "On The Inside" learned Wednesday he was heading to Notre Dame. He asked DNAinfo New York to hold the story until he could alert the Notre Dame president about the possible story, claiming a story might jeopardize his new gig.
But instead of getting back to DNAInfo as promised by Thursday morning, his departure was announced by City Hall.
Browne planned on leaving Kelly years ago, but when Bloomberg overturned term limits and won a third term, Kelly asked him to stay, even though he was facing some health issues at the time. Now Browne is going his own way.
Look for Kelly to do the same, insiders say.
Related
Before You Go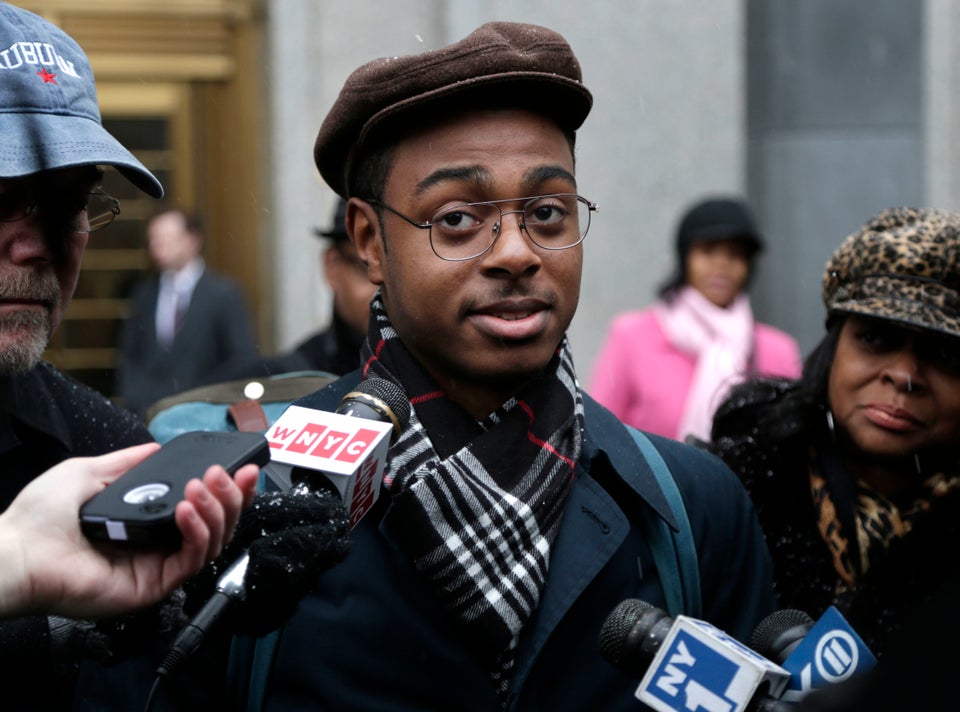 Stop And Frisk Goes On Trial In NYC
Popular in the Community