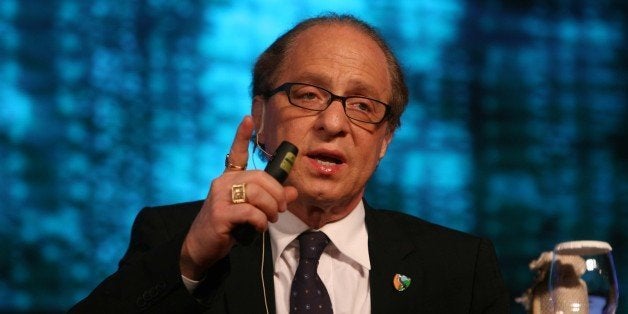 Ray Kurzweil, the director of engineering at Google, believes that the tech behemoth will soon know you even better than your spouse does.
Kurzweil, who Bill Gates has reportedly called "the best person [he knows] at predicting the future of artificial intelligence," told the Observer in a recent interview that he is working with Google to create a computer system that will be able to intimately understand human beings.
"I have a one-sentence spec which is to help bring natural language understanding to Google," the 66-year-old tech whiz told the news outlet of his job. "My project is ultimately to base search on really understanding what the language means."
"When you write an article, you're not creating an interesting collection of words," he continued. "You have something to say and Google is devoted to intelligently organizing and processing the world's information. The message in your article is information, and the computers are not picking up on that. So we would want them to read everything on the web and every page of every book, then be able to engage in intelligent dialogue with the user to be able to answer their questions."
In short, the Observer writes, Kurzweil believes that Google will soon "know the answer to your question before you have asked it. It will have read every email you've ever written, every document, every idle thought you've ever tapped into a search-engine box. It will know you better than your intimate partner does. Better, perhaps, than even yourself."
As creepy as this may sound to some, Kurzweil -- who has long contended that computers will outsmart us by 2029 -- believes that the improvement of artificial intelligence is merely the next step in our evolution.
"[Artificial intelligence] is not an intelligent invasion from Mars," he told the Montecito Journal in 2012, per a post on his website. "These are brain extenders that we have created to expand our own mental reach. They are part of our civilization. They are part of who we are. So over the next few decades our human-machine civilization will become increasingly dominated by its non-biological component."
Popular in the Community