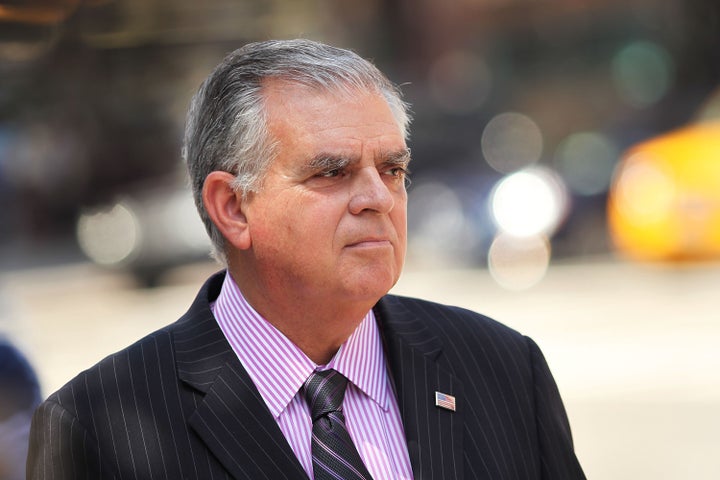 WASHINGTON -- Leaving what he called "the best job I've ever had," Transportation Secretary Ray LaHood took some parting shots at lawmakers, mainly his fellow Republicans, for lacking a vision on infrastructure proportional to current demands.
LaHood, who announced on Tuesday that he would be leaving his post in one month's time, made several bold predictions in an exit interview with The Huffington Post. Everyone, he argued, would own either a hybrid or a battery-powered vehicle by 2025, owing to new fuel efficiency standards; renewable energy would be a predominant fuel component for most forms of transportation; and infrastructure investment would become a second term policy priority for Congress along the lines of immigration reform.
"I hope that ... elections make a difference," said LaHood. "The president has spent four years talking about infrastructure. Every speech that he gives about putting America to work, he talks about infrastructure. And I hope that since the election, people come to realize that if you really want to get America back to work and put people to work, you have to make investments in infrastructure."
LaHood offered a few political observations as well, arguing that members of Congress needed to understand the risks they were taking by underfunding the country's infrastructure future.
"For the first time since people have been looking at infrastructure, America is behind," LaHood said. "We are behind other countries because other countries are making the investments that we used to make. We got a two-year [highway] bill because they could only find $109 billion. We need to do better and we need to make sure that America does not fall further behind when it comes to infrastructure."
Beyond their stinginess, however, LaHood criticized lawmakers -- his fellow Republicans in particular -- for lacking a comprehensive vision for improvements to infrastructure.
LaHood's views on the matter were shaped, in part, by his attempts in spring 2011 to convince Florida Gov. Rick Scott (R) to accept federal funds to build high-speed rail lines in his state. Scott, in a nod to the fiscal hawks in his party, declined to take the funds, arguing that the project would have required too heavy an investment from his own budget.
"My thought was there is only one person in Florida who doesn't want this money," LaHood said of the episode. "He is a governor without a vision when it comes to transportation."
Scott's office did not return a request for comment.
In the end, the Obama administration allocated $12 billion for high-speed rail nationwide -– a historic investment in its own right. But when pressed, LaHood says that more needs to be spent.
"Look, we are behind on high-speed rail," he said. "But because of the president's vision and because of the work of those of us here at DOT, we have come a long way ... As long as President Obama is in the White House, whoever sits in this chair will have high-speed rail as one of their top priorities."
The political battles around high-speed rail, and those standoffs with Scott in particular, will undoubtedly be part of LaHood's legacy. But for transportation junkies, many policies pursued and political battles waged were more consequential. Though his tenure witnessed notable controversies over transportation safety -- the most recent involving Boeing's 787 fleet -- LaHood put a major focus on many elements of safe travel, such as pushing for pilots and bus drivers to get sufficient rest. Most notably, he was the first transportation secretary to emphasize the dangers of distracted driving, texting behind the wheel in particular.
"I think that four years ago no one even knew what distracting driving was," he said. "We've gotten people's attention with that. And I think it has made a difference and saved some lives and saved some injuries."
LaHood also became a major proponent of an environmentally friendly urban transportation agenda. He spoke out against elevated highways and in favor of "livable neighborhoods," used federal money to help build trolley lines and became a champion of bike lines and cyclist's rights. (To demonstrate his commitment, he once donned a helmet and rode a bike to work himself.)
He said, in a prior interview with The Huffington Post, that he didn't know if his defense of bikers made him a hipster. But as he gets set to leave the Department of Transportation, he argued that the Obama agenda would ultimately prove to be the trendsetter.
"As members of Congress understand that the people are way, way ahead of them on this -- they are way ahead of most members, certainly on the Republican side, when it comes to high speed rail, or walking and biking paths, or livable, sustainable communities, green energy, the people are so far ahead of the politicians on this -- eventually it will catch up with them," he said.
Support HuffPost
The Stakes Have Never Been Higher
Before You Go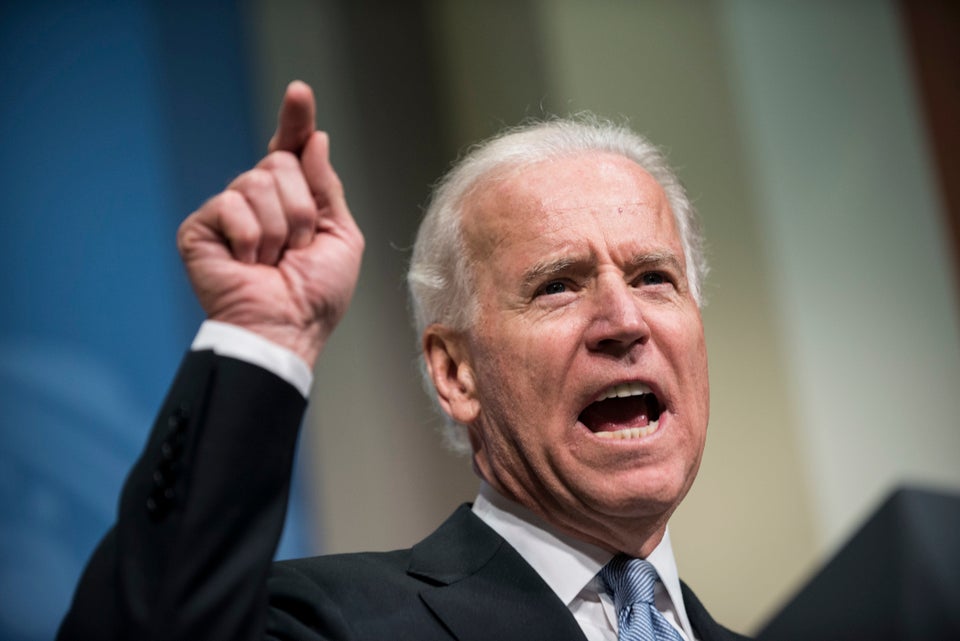 Obama Cabinet: Who's Staying, Who's Leaving
Popular in the Community