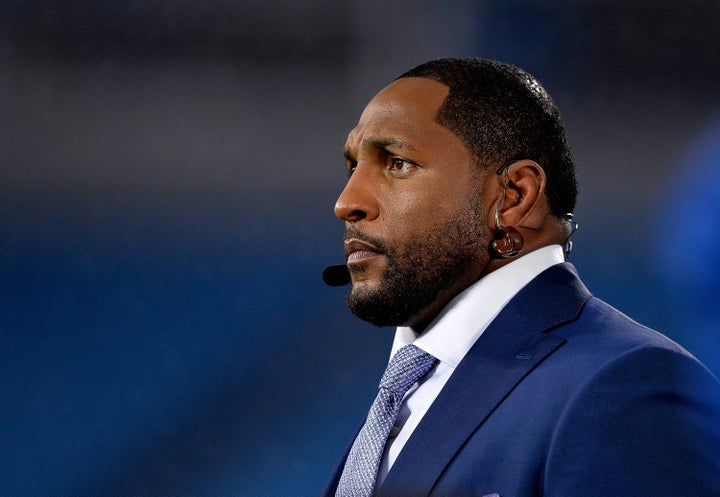 Ray Lewis recently opened up about his personal responsibility to continue the humanitarian work of past athletes, such as Muhammad Ali and Jim Brown, to combat gun violence in the urban communities of America.
"I'm on the ground now. I won't stop," the former Baltimore Ravens linebacker told Cigar Aficionado for the cover story of the October issue. "There's a war that Jim Brown, Ali, all those guys passed down to me. Why? Because I think everybody in the streets, everybody knows who I'm for, what I'm for and what I stand for. I love these conversations that we're having now, I hold these conversations at my house to enlighten people on life. I do more for people in broken neighborhoods than probably anybody you'll ever know. And you won't find one camera."
Throughout his career Lewis has been an active participant in giving back to the youth of Maryland and Florida through his Ray Lewis Family Foundation. The retired football star has also provided donations, grants and scholarships through various community initiatives, including youth football camps and holiday coat and blanket drives, according to the Ravens website.
"I'm trying to figure out in my mind why no one is paying attention to black men killing black men," he said.
"I know black lives matter, because I'm a black man, but man, stop killing each other. Man, we got to put these guns down in Chicago, Baltimore, Miami ― man, it ain't that hard."
Lewis also opened up about his arrest in 2000 for double murder, and his eventual acquittal later that year where he pleaded guilty to the misdemeanor charge of obstruction of justice for which he served one year probation.
"Every moment in life is intentional. What I had to go through individually, as a person, not only prepared me for a journey that I couldn't predict, but it prepared me to go through one of the most controversial seasons in my life," he said.
Despite the abundance of wealth and success Lewis has achieved throughout his 17-year pro-football career, he's still completely invested in remaining an advocate for social justice.
"You know what America has told us? Make it out and don't go back. That's what we've been told," he said to Cigar Aficionado. "Build the big houses, go away. Get far away from all that other stuff because there's too much going on. I'm the opposite. I'm not leaving. It'll never stop. It'll never stop for me because my fight is the same fight Jim Brown had."
The October issue of Cigar Aficionado hits newsstands on Aug. 30. Check out a portion of Ray Lewis' interview with the publication here.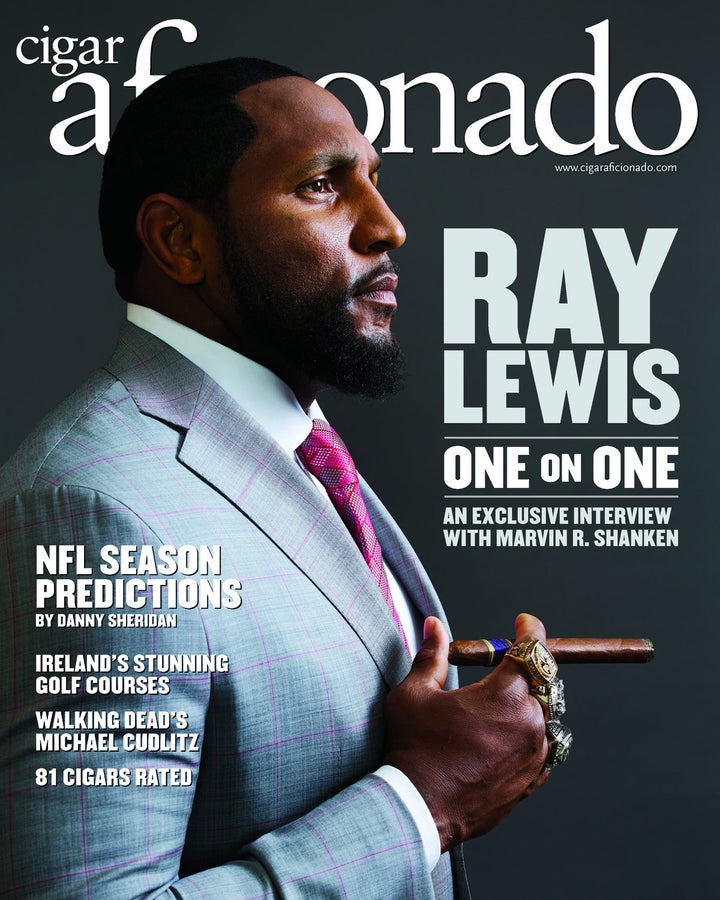 Before You Go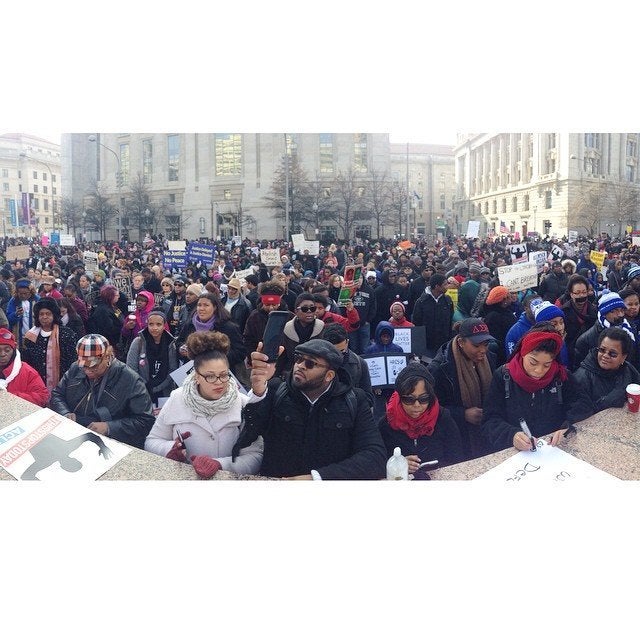 Powerful Black Lives Matter March In Washington
Popular in the Community