In a sit-down interview with ESPN that aired Tuesday, Ray Rice said that he understands why some people will never be able to forgive him for punching his now-wife in an Atlantic City elevator, and he understands that the process of learning from the incident must be considered a "lifetime commitment." But he would still like one last shot in the NFL anyway.
"I want to hang them up on the field," Rice told ESPN's Jemele Hill. "I just want to hang them up the right way."
Rice told Hill that he has come a long way since video emerged last September of Rice knocking out his then-fiancee, which he called "the worst decision I've ever made in my life." Rice also admitted that at one point after the video was released he "actually felt what it felt like to feel like it wasn't worth living."
Rice said he "can understand why some people will never forgive" him, but hopes to use his position to advocate for survivors of domestic abuse. "I have to go out there and help people," Rice said. "I have to help [people] understand that domestic violence … of any kind is not allowed."
"To the survivors of domestic violence, I understand how real it is and I don't want to ever take that for granted because it's a real issue in our society," he added.
Rice has been eligible to sign with an NFL team since he won an appeal of his indefinite suspension late last year, but he remains unsigned. Rice has worked extensively since his suspension to rehabilitate his image, speaking at both the college he attended and his former high school about what he has learned through his experience.
"I understand that being an NFL player is a huge, huge responsibility," Rice said. "We should as professional athletes hold ourselves to a higher standard."
One of the anti-domestic violence organizations with which Rice has closely worked stated in an interview with ESPN's Adam Schefter last week that Rice deserved a second chance in the league. But the organization, A Call To Men, then retracted the endorsement just days later and apologized for recommending an NFL team sign Rice before talking with the larger anti-domestic violence community.
Rice said his biggest regret is leaving his wife on the elevator floor. "I didn't help my wife up. I did everything wrong … I was out of my mind," he said. "How could you not help her up in that moment? That's the part that I wrestle with today."
A recent HuffPost/YouGov poll found that Americans are split overall on whether Rice is deserving of a second chance in the NFL. Men and self-professed footballs fans, however, are generally in favor another shot. Women are much less likely to feel the same way.
"My wife and my kids believe in me so they're pushing me harder sometimes than I can push myself," Rice said. "I'm just really hopeful for a second chance."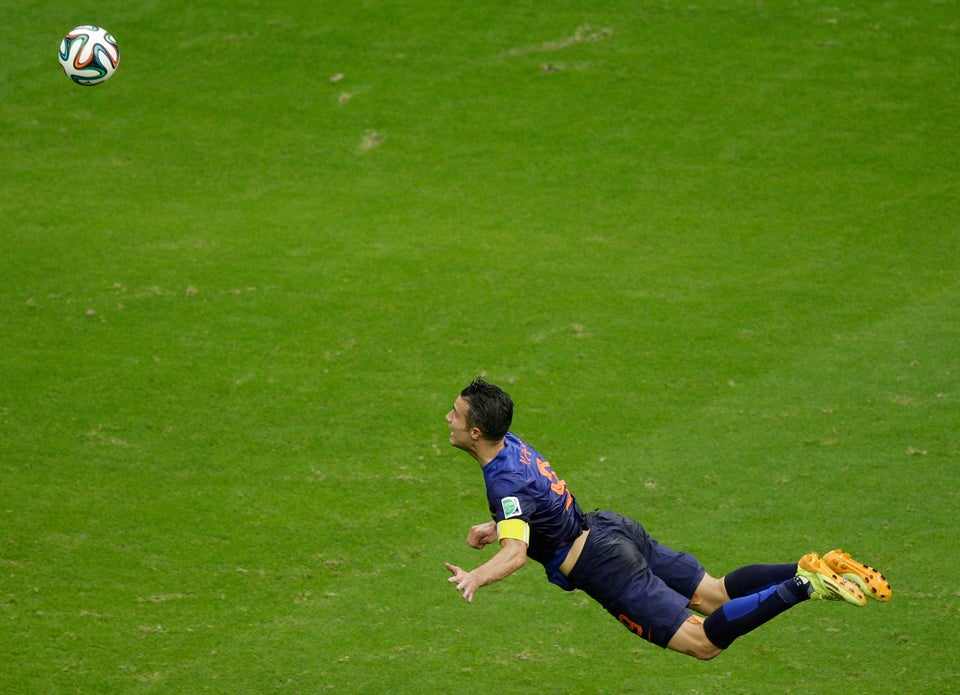 Amazing Sports Photos
Related
Popular in the Community