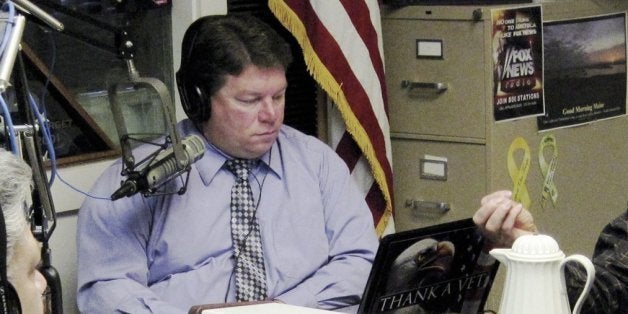 Radio host Ray Richardson is being criticized for a recent column he wrote that said Democrats "have sought to enslave the poor to the new plantation, our social welfare system," according to a Bangor Daily News column.
The column, published Sept. 11 in The Portland Sun, rails against groups Richardson says are "Profiteers of poverty," including "the Catholic Diocese, Maine Equal Justice Partners, the Maine Peoples' Alliance and many others who crawl the halls of Augusta supposedly advocating for the betterment of the impoverished." Richardson describes a conference call the groups took part in that allegedly included discussion of how to help Democrat Mike Michaud, who is running against incumbent Gov. Paul LePage (R) in November.
What they did not do is address why? Why were they holding a conference call to strategize about a political ad?

Since they did not answer, I will answer for them. They are worried. They are worried that the status quo will change if Paul LePage is re-elected Governor of Maine. They are worried that their gravy train may run out and their tool, the poor in Maine, will not be available to them to exploit.

In the old South, southern Democrats enslaved black people to the plantation because they thought they were inferior and they could therefore be used for cheap labor. In modern times, northern Democrats have sought to enslave the poor to the new plantation, our social welfare system. They have done this because they think they are inferior and incapable because they are poor and therefore they could be exploited for political purposes.
Rachel Talbot Ross, president of the NAACP in Portland, told the Bangor Daily News that Richardson's comments show "horrific ignorance" for equating "the inhumane and genocidal system of slavery, based on human bondage, human chattel, and the legacy of racism that still persists today to a system that provides help to Maine people and families."
Richardson is a big supporter of LePage and wrote a book on the governor that was released in August.
REAL LIFE. REAL NEWS. REAL VOICES.
Help us tell more of the stories that matter from voices that too often remain unheard.
BEFORE YOU GO
PHOTO GALLERY
Racist Remarks Made By Politicians