An Ohio judge declared a mistrial Friday in the case of former University of Cincinnati police Officer Ray Tensing, who faces charges of murder and voluntary manslaughter in the fatal shooting of Sam DuBose during a 2015 traffic stop.
The decision, which came hours after the jury informed the judge that it could not reach a unanimous decision on either count in the case, marked the end of the second trial for Tensing.
"We are almost evenly split regarding our votes," the jurors wrote to Judge Leslie Ghiz.
In November, a judge declared a mistrial in the initial proceeding after the jury deadlocked. Prosecutors opted to retry him and must now decide whether to try Tensing for a third time.
"The family commends the prosecutors for their strong presentation in this case, but we are outraged that a second jury has now failed to convict Ray Tensing for the murder of our beloved Sam DuBose," the family said in a statement distributed by its attorney, Al Gerhardstein. "We demand another retrial. We call on the community to join us in peaceful protest of this unjust result."
Tensing, now 27, pulled over 43-year-old DuBose in July 2015 near the southeast edge of the University of Cincinnati's main campus. Tensing is white. DuBose was black.
In body camera footage of the incident, Tensing is heard telling DuBose he's missing a front license plate on his vehicle. After brief questioning, Tensing attempts to open the door to DuBose's car, while asking him to unbuckle his seatbelt. DuBose instead holds the door shut and turns the key in the ignition. Tensing then reaches into the vehicle, as it appears to begin rolling forward. Almost immediately, Tensing yells "stop" and fires a single shot, fatally striking DuBose in the head.
Tensing later claimed he resorted to lethal force because he was getting dragged by DuBose's vehicle and feared for his life. Prosecutors contended that he was not actually in danger and had exaggerated his account.
Shortly after the shooting, Hamilton County Prosecutor Joe Deters said Tensing "never should have been a police officer." The University of Cincinnati fired Tensing after he was indicted, but he's filed a grievance to get his job back. That process won't proceed until after the criminal case against him has concluded.
DuBose's death fueled a number of demonstrations in Cincinnati and around the country, as protesters saw the shooting as the latest example of officers being too quick to use lethal force, particularly against black men.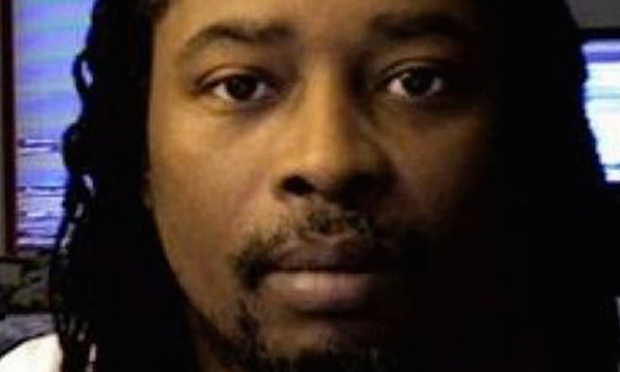 The jury ― which included seven white women, two white men, two black women and one black man ― deliberated for more than 30 hours over the course of five days. At particular issue in the trial were questions over how quickly Tensing opened fire after DuBose's vehicle began moving, and whether he'd fabricated his account of being dragged by the car. Prosecutors were barred from showing jurors the shirt Tensing was wearing under his uniform at the time of the shooting, which depicted a Confederate battle flag.
Since the fatal shooting of Michael Brown in Ferguson, Missouri, in 2014, a total of 19 cases involving police officers charged with murder or manslaughter have gone before juries, and only six led to convictions. Majority-white juries have decided all but two of those 19 verdicts.
In 2016, DuBose's family reached a $5.3 million settlement with the University of Cincinnati, which included the promise of free undergraduate tuition for his 12 children.
Those acquittals followed a much broader pattern of failed prosecutions in police killings. Since 2005, 82 officers nationwide have been charged with murder or manslaughter for on-duty fatal shootings, according to data compiled by Philip Stinson, a criminologist at Ohio's Bowling Green State University. Thirty-four of those cases have ended in non-convictions. Just 29 have ended in conviction, although a number of them are still pending.
This article was updated with a statement from the family of Sam DuBose.
REAL LIFE. REAL NEWS. REAL VOICES.
Help us tell more of the stories that matter from voices that too often remain unheard.