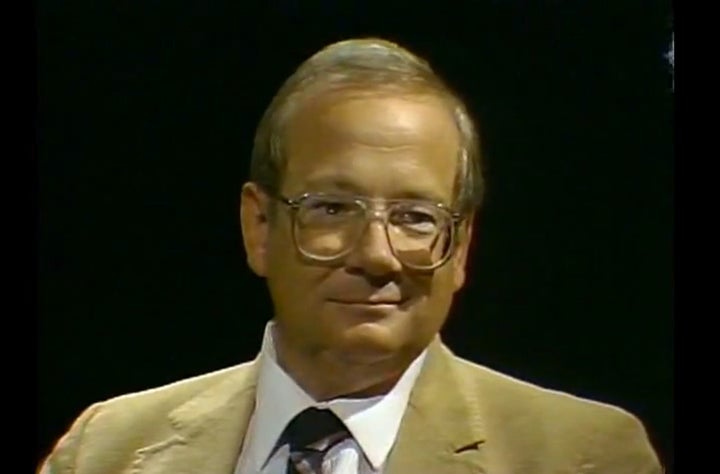 By Piet Levy
Religion News Service
(RNS) Raymond Moody has spent nearly 40 years looking forward, trying to understand what happens when people die. That pursuit led to the publication of "Life After Life" in 1975, a seminal collection that actually coined the term "near-death experience."
But in his new memoir, "Paranormal: My Life in Pursuit of the Afterlife," the 67-year-old Moody instead looks back, reflecting on his fascination with death, the effect of his life's work, and trying to figure out what it's all meant.
One key revelation: despite his frustrations with some religious and New Age interpretations of his work, and the fact that he does not practice a religion, the psychologist and philosopher who grew up the son of an agnostic surgeon says he has "woken up to God."
"From the very beginning (of my afterlife studies) I was hearing people with experiences, some of whom had not been religious and some of whom were, and whatever they had been before, afterward there seemed to be a sort of commonality, which is the understanding that yes, there is a God," Moody said.
The Georgia-born Moody became obsessed with the afterlife not out of religious conviction, but as a philosophy student at the University of Virginia.
"I was reading Plato's 'The Republic' at age 18 and I can't account fully the electricity that had for me," he said. The story of Ur, a warrior thought dead who awoke and described going to another world, impressed him deeply.
"I felt the question of the afterlife was the black hole of the personal universe: something for which substantial proof of existence had been offered but which had not yet been explored in the proper way by scientists and philosophers," Moody writes in "Paranormal." His fascination only deepened after befriending a psychiatrist at the university, George Ritchie, who had his own near-death experience, and even felt that his experience had given him at times a "direct line with God."
Ritchie's was the first of many near death stories Moody heard. He found some commonalities: an out-of-body experience, the sensation of traveling through a tunnel, communicating with dead relatives, encountering a bright light (thought by some to be Jesus, God or an angel), and when they came back, a sense that there was truth in all the great faiths.
In "Paranormal," Moody writes that "Life After Life" was so successful -- it sold more than 10 million copies -- in part because it didn't entertain a religious bias. "People no longer had to keep it in the closet or worry about people thinking they were crazy," Moody said. "It gave us legitimate consolation."
It also ignited an ongoing crusade among some religious people and New Agers who felt "Life After Life" was proof that an afterlife existed and wanted his public endorsement for their beliefs -- something Moody has refused to do. In spite of all the stories he's heard and research he's done, he doesn't see his body of work as definitive scientific evidence that life after death truly exists.
"Religion has co-opted his field of study, and they built fences around near-death experiences he doesn't think should exist," said Paul Perry, Moody's friend and "Paranormal" co-author. "The same is true of New Agers. ... It's frustrating for Raymond to deal with who he considers fanatics."
Nevertheless, Moody said he understands why people would take comfort in his research, and why they would associate his findings with God or their religious beliefs. Moody himself frequently speaks to religious and New Age groups.
"Raymond will speak at any place he is asked to speak. It's part of how he makes his living," Perry said. "There's no place for a guy to get the word out other than New Age functions and religious functions. Science doesn't totally recognize near-death studies. ... But generally when he talks at New Age functions and churches, he's right up front about how he feels about religion and New Age philosophy, and he's going to tell people what he thinks."
The events around "Life After Life" occur about halfway through "Paranormal." Moody's memoirs also touch on his other interests of studies, like using hypnotherapy to revisit past lives, and constructing a chamber dubbed a "psychomanteum" at his home in Alabama, where patients have used crystal gazing in a bid to communicate with deceased loved ones.
These sorts of eccentric studies no doubt invite scrutiny -- Moody reveals in the book that his own father had him committed to a mental hospital after Moody shared stories of his psychomanteum. He also details his own near-death experience in "Paranormal" when he attempted suicide in 1991; Moody was suffering from an undiagnosed thyroid condition at the time which, he said, affected his mental state.
But Moody said "he is too old for secrets," and in "Paranormal," he argues that the suicide attempt made him more honest about himself and his work.
"Without it, I would lack that dimension that is not present in many doctors, the one that goes beyond knowledge and into the realm of actually being a patient," he writes.
"I don't care what other people think," Moody said of "Paranormal." "Putting it together brought back so many memories. It was a sobering and delicious experience."
Support HuffPost
The Stakes Have Never Been Higher
Related
Popular in the Community