A cold case more than 20 years old has finally been solved in the death of a teenage girl, with her alleged killer finally behind bars, cops said.
Jason Tibbs, a 38-year-old man from Indiana, is accused of killing then 16-year-old Rayna Rison back in 1993, the AP reported.
Rison's disappearance gained national attention and was featured on "America's Most Wanted." Her car was found empty just a few miles outside of LaPorte, Indiana. A month later, fishermen found Rison's body in a pond a few miles away from the car.
Following a lead, detectives questioned a former friend of Tibbs, Eric Freeman, two months ago. Freeman told police he had driven Tibbs to Rison's workplace at the Pine Lake Animal Hospital, where he watched the two argue.
As the argument progressed, Rison and Tibbs allegedly began hitting each other before Tibbs allegedly strangled Rison to death in the car Freeman was driving, according to WLS.
With a suspect finally in custody, Rison's parents are grappling with the news.
"The problem right now is our emotions are running on overload since we got the news," they said in an interview with ABC57. "We actually didn't know him that well. We knew who he was and that he was a friend of Rayna's."
"Parents, hug kids before you go out the door," father Bennie Rison said in 1993. "Believe me, you don't know how much I miss that."
CORRECTION: This story has been amended to reflect uncertainties about the relationship between Rison and Tibbs and to correct details about the evidence surrounding Rison's killing.
Related
Before You Go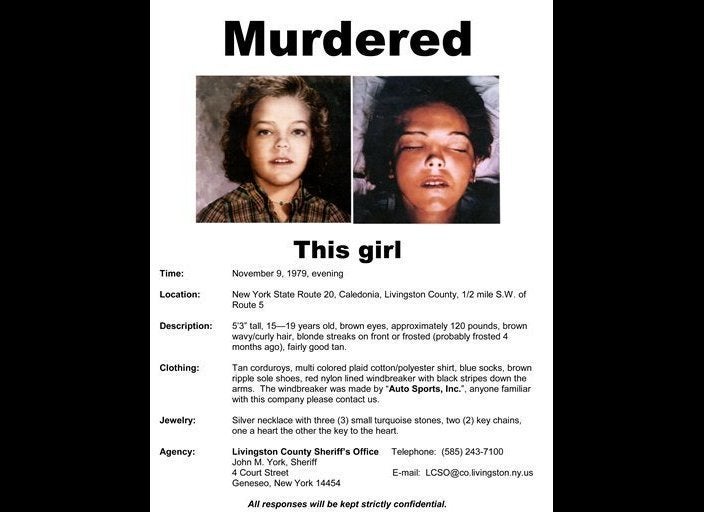 serial killer
Popular in the Community