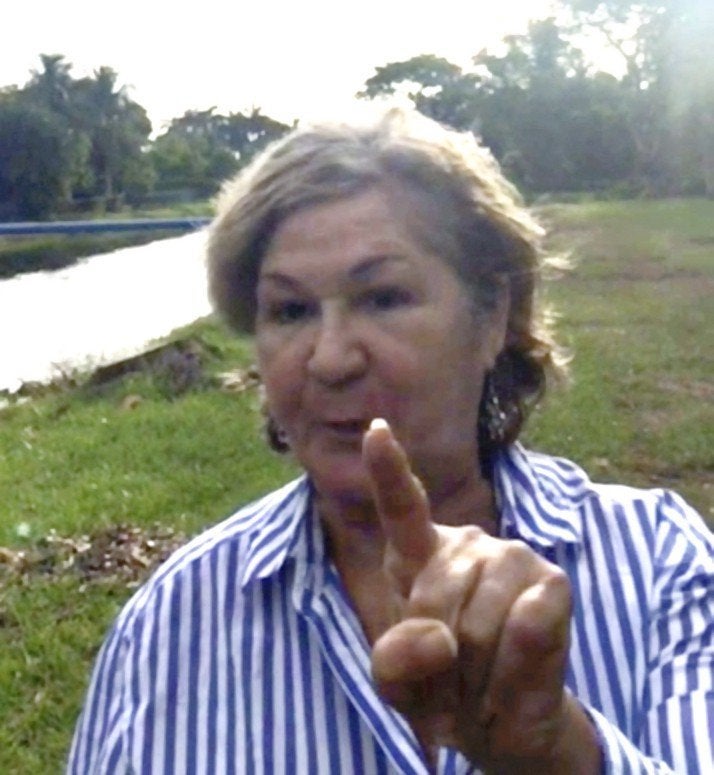 All Rayne Burse wanted to do was walk her dog.
Instead, the aspiring model ended up with a viral video after an older woman started barking insults at her and hitting her.
Burse, a 24-year-old black woman living in Miami, was walking her pitbull, Mojito, near her fiancé's home on Sunday when an older woman began to follow her.
"I saw her coming out of her back door," Burse told HuffPost. "I was talking with my mom on my phone but her on hold to tell the woman, 'I'm sorry if I'm trespassing,' and then move away."
Burse said the woman, who police in South Miami identified as 63-year-old Maria Dorrbecker, started pointing her finger and griping to her.
So Burse decided to end the call with her mom and record the incident.
When Burse asked Dorrbecker why she was following her, the woman replied, "Because you're part of south Miami."
Dorrbecker kept threatening to report Burse for an unknown reason. Burse told HuffPost she was new to the neighborhood, having moved in with her fiancé, Christopher Riker, a delegate for Bernie Sanders.
"She wasn't making any sense. Telling me I'm from south Miami like I even knew what that meant, literally getting in my face, following me as I'm trying to just walk away.

"This kumquat actually admitted that I wasn't on her property, yet continued to talk shit so I'm like you know this is harassment, right? If you just admit that I'm not on your property, then wtf are you bothering me for?"
The video shows the older woman attempting to grab Burse, who responds by hitting the woman in the forehead. "I was taught to respect your elders, but I was trying to deescalate the situation before I turned on the camera, but she shut that down," Burse told HuffPost.
At some point, Burse and Dorrbecker stopped arguing, and each went to their separate homes. Both of them called 911, Burse told HuffPost.
"I was having trouble providing the address because I had just moved there a week ago, and the officers arrived while I was still on the phone," she said.
Two female officers showed up a short time later and spoke with Burse. "They were like, 'Oh, you were just defending yourself,'" she said. "One asked if I wanted to press charges. At first, I said no, because I wanted to be rid of it. They were like, 'Are you sure?'"
Burse was hoping the incident would have taught the woman a lesson, but that didn't seem to be the case.
When an officer told Dorrbecker that she had been identified as the "primary aggressor" based on the video, she said she had never been arrested before and was not going to jail.
Dorrbecker was charged with simple battery, a misdemeanor in Florida.
Before You Go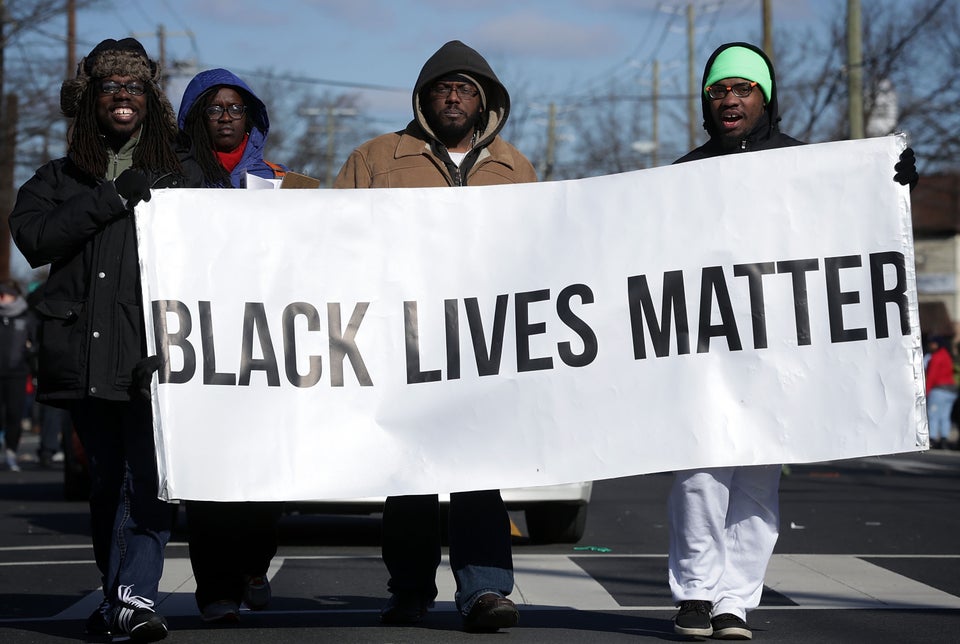 Recent Racism Quiz - Answer Key
Popular in the Community