The Los Angeles County Museum of Art (LACMA) is getting ready to welcome the public to Ray's Restaurant And Stark Bar (or Ray's And Stark). Gifted by The Fran and Ray Stark Foundation through LACMA Board of Trustees member Wendy Morrissey Stark, the venue is named in honor of her father, legendary producer Ray Stark (he produced over 100 films, including Funny Girl and The Way We Were). The venue, set cozily in a corner of the expansive LACMA courtyard, was designed by architect Renzo Piano, who also designed the adjacent Resnick Exhibition Pavilion. Stark Bar opens this Saturday, and Ray's Restaurant is set to open for dinner on February 28.
This week, Stark Bar opened up for a few preview parties (one in honor of Wendy Morrissey Stark). Executive chef Kris Morningstar rolled out several different flatbreads from the wood-burning oven, as well as platters of beef tongue, an assortment of pates, and head cheese fritters. Head Barsmith Michel Dozois and his team kept busy shaking and stirring selections from the wide-ranging cocktail menu.
Both spoke to HuffPost about the focus of the restaurant and bar, their philosophies on cooking and mixing, and the importance of ice.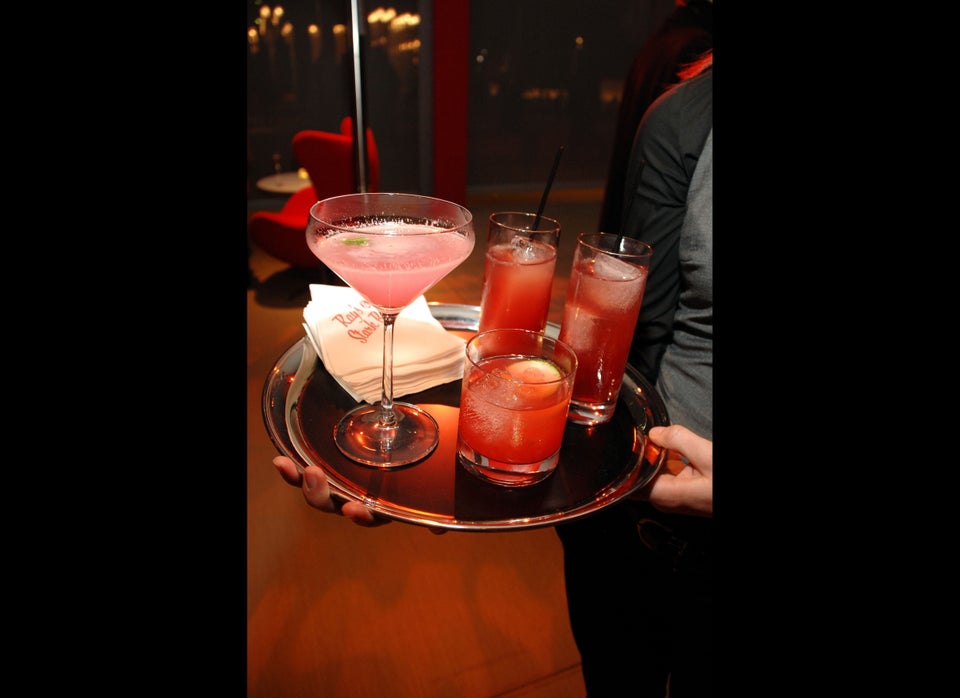 Ray and Stark's
"The Renzo Piano-designed space is appropriately sleek and industrial, though it feels rather isolated in the shadow of a museum complex (especially when that is closed) while the cooking is quite a few artistic touches beyond what you'd expect at a restaurant attached to a major urban attraction."
Popular in the Community