Owner Michael Landrum then called the closure, said to involve a lockout over the non-payment of rent, a "very minor blip."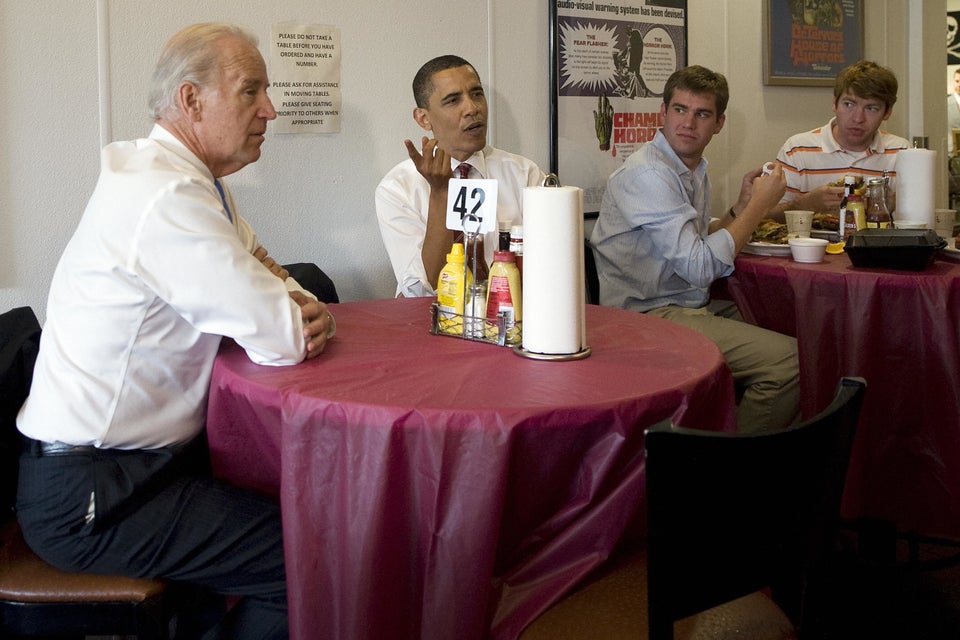 Obama At Ray's Hell Burger
It all seemed more major in mid-February, when the real estate company handling 1723 and 1725 Wilson Boulevard told Washingtonian that the properties -- home to Ray's and its neighboring sister restaurant, Ray's Hell Burger Too -- were available for lease.
If you'd hoped that these blips of various seriousness would be resolved in time for Obama, or yourself, to pay another visit during this presidential term -- well, it would appear those hopes have been dashed in a rather dramatic fashion.
Equipment and furnishings from the former Ray's Hell Burger and Ray's Hell Burger Too restaurants in Rosslyn have been removed and placed in the parking lot of the Colonial Village Shopping Center.

The move is part of an on-going dispute between restaurateur Michael Landrum and the shopping center's owner. Both restaurants closed in January after the landlord locked Landrum and his staff out, alleging unpaid bills.
Mr. President, hungry meat-lovers, take note: Ray's has several other locations still open, including the now somewhat wistfully named Ray's: To The Third, just across the street from the dumped stuff at 1650 Wilson Boulevard.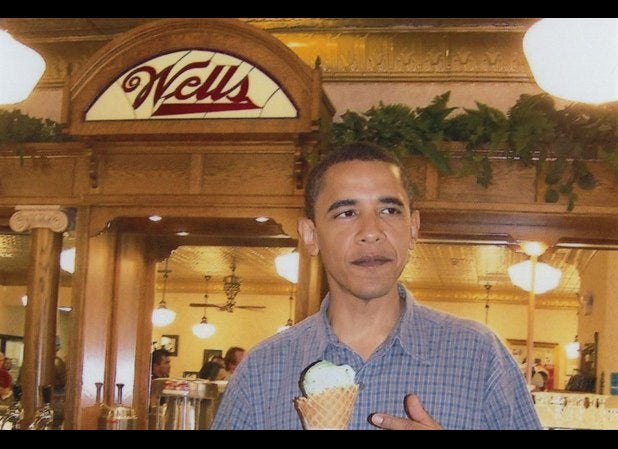 Where to Eat If You Want to Become President