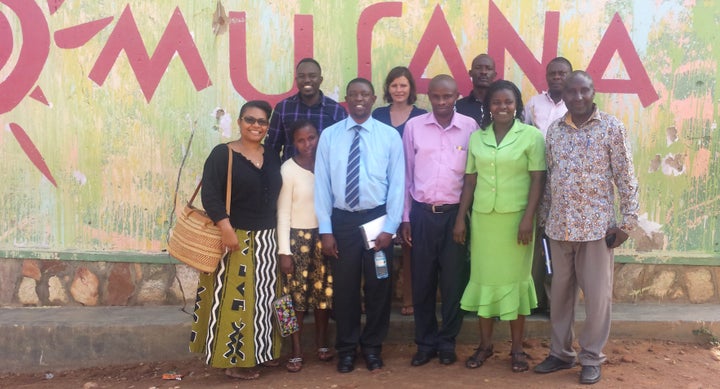 Be humble. That's one of SFF's values we consider in the work we do and in choosing the people with whom we partner. The Nyaka AIDS Orphans Project is one of our oldest and best partnerships. Led by the charismatic visionary Twesigye Jackson Kaguri, Nyaka has spent more than a decade experimenting to find the best ways to support tens of thousands of orphans and their elderly caretakers (the magical Grannies!). So it's reasonable to expect that the Nyaka team might be hard to impress and less than receptive to new ideas. Not so! The folks at Nyaka remain humble and hungry for knowledge, as you'll see in this guest post from Nyaka's Executive Program Assistant, Shabnam Olinga.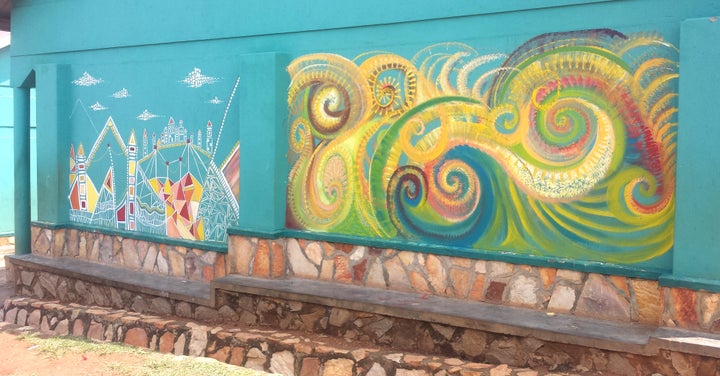 Musana—which means "sunshine" in English—lives up to its name by providing rays of hope to the Iganga community in the form of education, healthcare, and skills development. Members of the community can access these services at a relatively low cost. At first glance, the services offered to the community appeared very similar to Nyaka, but as we learned more about the organization, we quickly realized that each organization engaged different models.
What's exciting about Musana is that each entity is run as an independent social enterprise that generates income to support its operations. Currently, the organization is able to generate 90% of its operational costs! Compared to other facilities, Musana has maintained low fees and a high standard. Yet there are many more people who would like to benefit from their services.
We were welcomed by smiling children as we walked through the primary school. We enjoyed seeing their clean classrooms and library adorned with drawings. Musana Vocational High School is still under construction, much like Nyaka's Vocation Secondary School. When completed, the vocational school will have six levels of formal education, with each student learning a practical skill in addition to their formal education.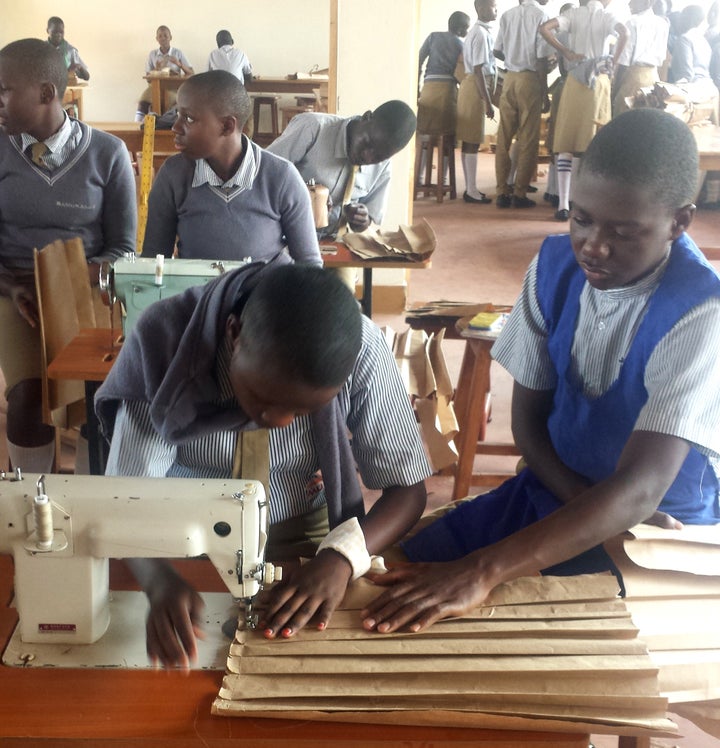 The most impressive part of the Musana Community Health Center (painted a calming light green) is their efficient electronic system that captures patient information from the time they enter the facility to the last interaction. The health center meets the needs of the community, while also running as a business with affordable services. Ugandans pay small fees for visits to help cover operational costs.
At the skills development center, we were impressed by the quality of products produced by the women who had learned weaving and tailoring. Not only are some former students employed by Musana to make the uniforms for all the schoolchildren, but they are paid for any item they make that is sold in their shop. The items range from scarves, bags, dresses, neckties, and many other products.
Another of Musana's social enterprises is the SOL Café and guest house. The restaurant attracts a lot of people because of its wide range of local and continental dishes, access to wifi, and sports bar. The guest house, surrounded by beautiful gardens, can accommodate individuals and small groups.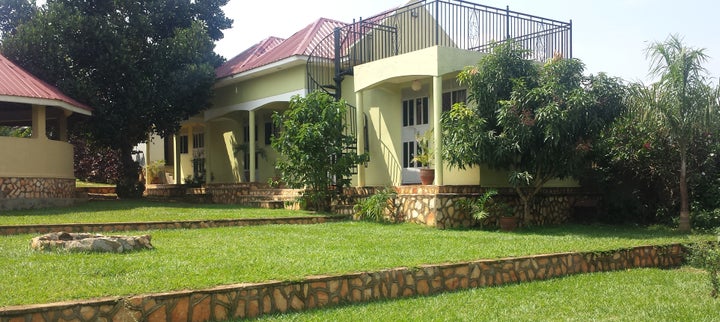 Since Nyaka is looking at ways to become more self-sufficient, getting to see Musana's sustainability model in action was informative and helpful. We are thankful to get to know this mutual Segal Family Foundation partner and we hope to adopt a number of these practices.
Related
Popular in the Community