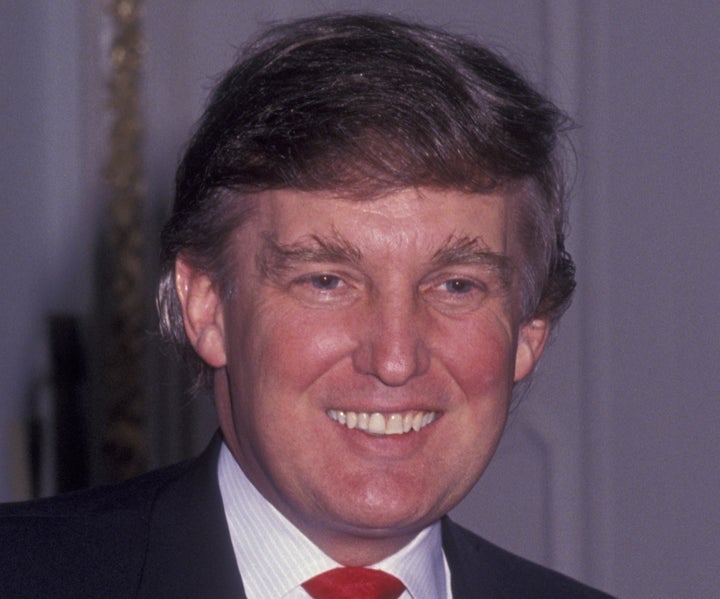 Since 1981, the ragtag organization behind the Golden Raspberry Awards (aka the Razzies) have bestowed awards upon the worst "artists" in the movie industry in any given year. To get a basic sense of what this means, movies such as "Zoolander No. 2" and "Batman v Superman" lead the nominations this time around. The 2017 ceremony kicks off this weekend, ahead of the Oscars.
Back in 1991, Donald Trump won a Razzie for his cameo in "Ghosts Can't Do It," earning the raspberry trophy for "Worst Supporting Actor." The movie also earned the top award, "Worst Picture," as well as "Worst Director" and "Worst Actress," after telling the story of a man who kills himself and then tries to convince his wife to commit a murder so he can inhabit the younger man's body (and presumably "do it" with his wife again).
As might be expected, Trump never picked up this trophy.
But founders John Wilson and Mo Murphy told The Huffington Post that they still have it. And it's currently crumbling on their mantle.
We have it proudly displayed on the mantle at our Los Angeles headquarters. Hoping Trump will pick it up soon before it all falls to pieces.

We'd like to get it out of here and place it with its rightful owner, in the office where he currently displays a very sad performance to a frightened world audience.
A year before Trump's win, Spy Magazine famously sent checks worth less than a dollar to famous rich Americans to see who was the cheapest. Trump tied for first by signing a $0.13 check. If the Razzies really want Trump to accept the award, maybe they should also attach a check for $1. It's not like he's probably doing anything better at the moment.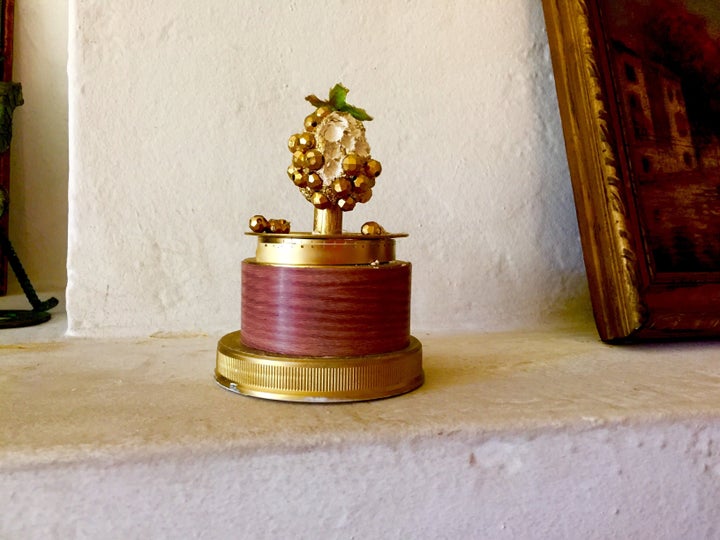 Over email, Wilson responded to a few more questions from HuffPost about Trump's win.
How did you and your team arrive on the decision to "award" Donald Trump at the time?
Trump's role in "Ghosts Can't Do It" was basically a cameo, playing himself. But even with as little screen time as he had, his performance came across as boastful, full of hot air and all but screamed, "This is exactly the kind of 'acting' the Razzies exist to dis-honor!'"
What were your preconceptions of him before this nomination and award process? Obviously, he was already making quite a few cameos and places like Spy were going after him fairly relentlessly, but I'm curious what the conception was in 1991 from your team.
Everybody already knew who he was, and many people already thought he was obnoxious. This cameo (in a film listed among the 100 Worst of All Time on IMDb) simply served to reinforce that impression.
Did Trump ever respond to the nomination and award?
No, but we'd love to send it to him to display on the Oval Office mantle.
It is, after all, the only showbiz award he's ever "won."
You've said in the past that "the most insulting Razzie is the one you get for playing yourself." How many Razzie winners have won for similarly playing themselves?
Past Razzie "winners" for playing themselves include George W. Bush (Worst Performance in a Leading Role for "Fahrenheit 9/11") [and] The Jonas Brothers (jointly "winning" Worst Actor for their 3-D concert film). Others nominated for appearing as themselves, but not "winning" include Madonna ("Truth or Dare") and Andrew Dice Clay ("Dice Rules").
Anything else you'd like to add?
We hope it is clear that the Razzies come from a place of humor and a love of good movies, and should be taken as such. But we are proud to have been among the first to recognize Donald Trump's horrendous performance. Just sad.
Here's a clip of Trump's award-winning cameo:
Before You Go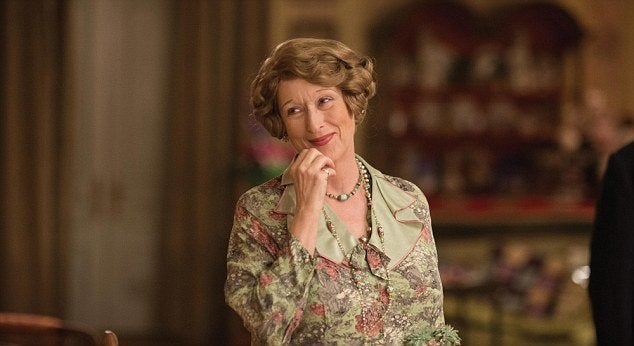 Oscar Snubs and Surprises
Popular in the Community