One of my first jobs after graduating music school was a production of Cosi Fan Tutte with Eugene Opera. As is typical with regional opera companies who rent performance venues, rehearsal space is always an issue. In this case, the company had rented an unused storefront with glass windows all around for our rehearsals, and curious passers-by would stop and gawk at the six people running around the room, falling into each others arms, and singing their guts out.
Since that experience, every time I pass an empty storefront in New York City, I imagine what it would be like if an opera was rehearsing inside and people could easily see and hear just what goes on behind the scenes. I've always found that rehearsing an opera is my favorite part of the process because without the stress of performance and without the actual props and sets and costumes, the journey to dramatic discovery is raw and unadorned. Even stripped away of the "spectacle," opera remains an extremely visceral art form.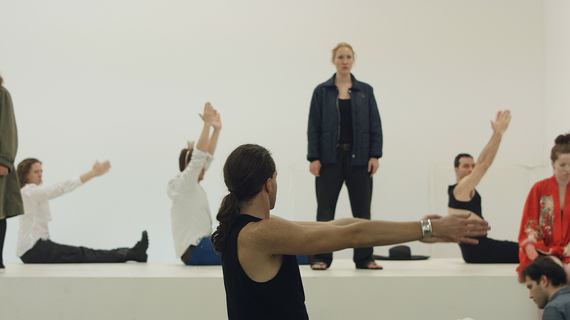 Opera director R.B. Schlather had the same idea, remembering his experience as a child actor in a production at Glimmerglass opera. He says he loved the stripped down experience of watching everyone create something dramatically compelling even when they were just "standing around holding styrofoam cups." After the collapse of New York City Opera, when Schlather found himself without a steady gig, he started to ask himself what his dream project would actually be. Unlike some of the rest of us who are still crying into our cereal bowls, Schlather found a way to make that dream a reality. A huge fan of Handel and an art history major who tends to use art references in his own productions, he saw the Whitebox gallery and immediately imagined an installation opera with open rehearsals of his favorite opera Alcina. Fortuitously, Whitebox had just started something called the Whitebox Lounge Soundlab where they were presenting "sound artists" as exhibitions, and when Schlather wrote to them they were interested. A new form of opera presentation and collaboration was born.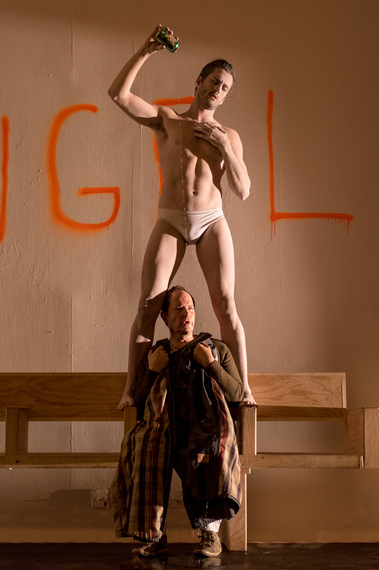 Even though I had never met or worked with Schlather myself, I found myself very interested in what I saw unfolding during his Alcina production on a big chunk of my facebook wall. More than half of that cast were friends of mine, and watching the images and videos, as well as the rhapsodic comments they were posting about what they were working on, my ears perked right up. My first instinct when hearing that the rehearsals were open and part of the installation was "Why has nobody thought to do this before??" There has certainly been a move away from the necessity of presenting opera in a traditional theater in recent years, but the idea of opening the rehearsal process and considering it part of the sum of the entire artistic product is a rather brilliant concept. It removes all walls between performer and audience, showing the performers transform over time from their most raw and unpolished state all the way to the excitement of the final product. In Schlather's own words, the free access to the rehearsals makes the performance "defetishized as the end result, refocusing the whole way of experiencing the material as a three week performance as process." Focusing on the process of the art we create is a relatively new concept in the opera world, and one that we should not ignore.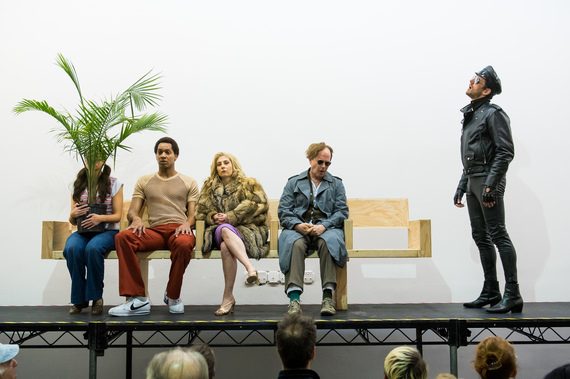 After the extreme critical success and attention for Alcina (which was quite a pleasant surprise for Schlather, who was literally just following his dream and doing what he loved), he was ready to follow up with the second installment of a trilogy of Handel operas; Orlando. Luckily I happened to be in town for these performances and even stopped by to see the vibe during one of the open rehearsals. Having just returned from Australia where I performed in a brilliant full production of Handel's rather unknown gem Faramondo, I was already living in Handel-land. But I was unprepared for the sheer vibrancy of the performance of Orlando. First, it has to be noted that Schlather was able to collect a truly first rate group of singing actors for both projects --a testament to his ability, considering the experiemental nature of the project. The performances were absolutely complete, with each word, each breath having a purpose. The ability to literally see down the throats and watch the intake of breath from these singers, who were displaying rather astonishing feats of both acrobatics and control, only added to the potency of what they were communicating. Schlather's production, set in the 1970s was both clever and moving, inserting lots of modern idioms that were deliciously effective, but never intrusive upon the story telling. The audience was extremely attentive, hanging on every note, despite Schlather's announcment at the start of the performance to go ahead and "social media" the performance as much as possible. The applause after the arias and at the end of the show was racuous. The median age of the audience members was probably about 35 years old, with a group of twenty somethings filed in at the back, standing through the entire presentation, attention rapt.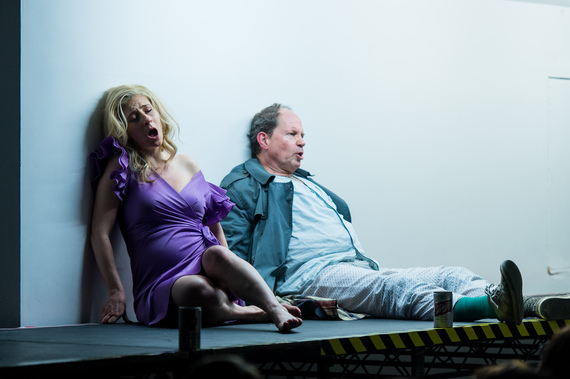 Why do I think this is such an important contribution to the opera world here in the United States? As I've mentioned in so many of my articles, the opera business, especially in this country, where we don't have the long standing cultural and historical connection to the art form, is struggling for both an audience that won't die out as well as an identity. We have so many obstacles to overcome when producing an opera of any kind, including the fact that most Americans have absolutely no idea what opera is, how it is produced, and why on earth they would have any interest in it. Then there's the expense that goes into producing full scale productions, combined with the fact that we have no government assistance (the amount of government and institutional support for this baroque festival in Australia where I just performed made me cry tears of jealousy). Finally there's the serious lack of presentations of baroque operas in this country compared with so many of the other countries that produce a lot of opera.
R.B. managed to deal with every single one of these factors head on: He demystified the "what" about opera by opening the rehearsals and making the rehearsals and performances free. He created a very dramatically compelling production that spoke easily to a modern audience. He found away around the extreme expense of a full scale theatrical production without losing any of the dramatic value, while managing all the fundraising on his own and still paying all the artists. And he did all of this while choosing to feature baroque operas as his vehicle, a lesser performed part of the repertoire that deserves greater attention for the musical spectacle and dramatic potential it provides the audience.
I don't believe this experiment would have worked with just anyone leading it. Sure, opera companies could start producing small operas with open rehearsals in art galleries to entice a more diverse crowd into their folds, but without the extremely high level of artistic competence that this project presented, I fear the audience would not be enticed to come back and find out more. From my perspective, these Handel operas that Schalther has produced should tour around the United States and be presented, in conjunction with and supported by, the regional opera companies that are working on finding newer, younger audiences. The companies could partner with their most innovative art galleries and even feature some of their young artists in some of the roles. They could encourage the use of social media with #nameofoperacompany hashtags, and provide every audience member with information about their full opera season. Not to mention a live stream of pictures and videos of a powerful opera performance would then be broadcast to everyone in the audience's social media network, becoming visbile to even more non traditional opera goers. It would probably be a lot more effective than the under 40 mixers and ads with sexy faces that seem to be the most common methods of attracting younger audiences at the moment.
And incidentally, I rarely use my articles to ask directly for anything, but R.B. still hasn't reached his full fundraising goal for Orlando, and has plans to present the third part of his trilogy (Ariodante) in the future. Fundraising is the albatross hanging around the neck of American classical music presenters, and worthy artists really need and deserve help. Classical music editor for the New York Times, Zachary Woolfe called Schlather's Orlando a "gift....to the New York cultural scene," that was "touching and delightful," and noted that he "for one, can't wait" for the third installment. I agree completely, but also know that artists can't survive without financial support. Here's the link - if you find what Schlather is doing as compelling as The New York Times critic and I do (we don't always agree), help our art form out by donating. After all, it was just reported that the ousted former head of San Diego Opera, who thought it was a better idea to close the company than change the format, is getting a payout of over $200,000, and his his ex-wife, the former director of fundraising is getting that and more. If R.B. Schlather could cause an operatic revolution with just one eighth of their combined payouts, wouldn't it be worth it?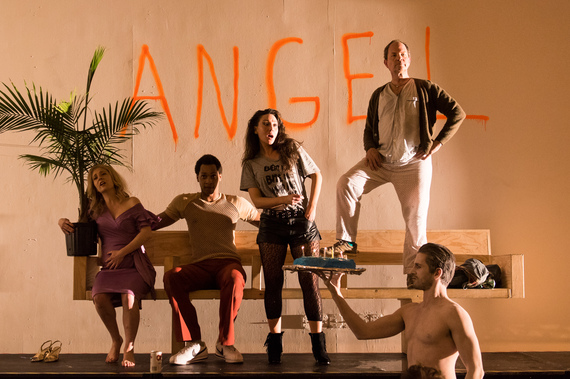 Photo Credits: R.B Schlather directs open rehearsal of Alcina, photo credit Phillipe Tremblay, Photos from Orlando, photo credit Ian Douglas and featuring singers Hadleigh Adams, Drew Minter, Anya Matanovic, Brennan Hall, and Kiera Duffy
Related
Popular in the Community