"I haven't always been that great at moving on from past relationships," Sevyn Streeter confesses, "And I don't think I'm the only one who's had that experience."
That's why the singer -- whose Gold-certified debut "It Won't Stop" (featuring mentor and close friend Chris Brown) topped R&B charts for nine weeks -- feels an obligation to write from the heart. Estimating 70-percent of her lyrics is autobiographical, Streeter believes sharing her personal ups-and-downs can help others.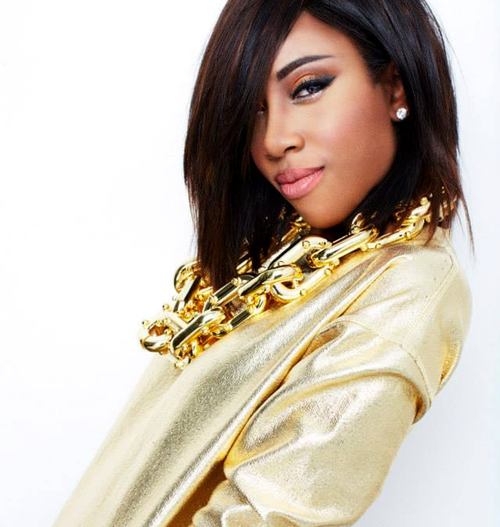 "I feel music is the most effective -- the more vulnerable and relatable it is -- the more powerful it is," Streeter stated during a recent telephone interview. "Sometimes I feel I have a responsibility to tell my story because I know it will effect and help somebody else get through the same thing.
Perhaps that's why selections from the singer's soulful, confessional debut EP Call Me Crazy, But... hit so close to home. Since opening at No. 7 on U.S. Pop Charts and in the R&B Top 5 last December, the gritty, intensely personal lyrics of hits like "nEXt" have made Streeter a staple at urban radio.
Comparing songwriting to reading her journal aloud, Streeter confesses occasionally feeling an internal "tug-of-war" about sharing her most intimate secrets with "the entire world." Rather than "compromising the art" to save face, though, honesty seems to always win out.
"That's the only way that feels good to me," Streeter told me.
Prior to launching her solo career, Streeter made a name in the music world writing for others. She co-penned Brown's massive "Yeah 3x" and Ariana Grande's Top 10 breakthrough "The Way" (feat. Mac Miller). A veritable who's-who of R&B including Alicia Keys, Trey Songz, Kelly Rowland and Brandy have recorded her tracks. Two of Streeter's contributions were released as singles from singer and reality TV star Tamar Braxton's Love & War album.
"I love writing for other artists," she shared.
In fact, Streeter attributes much of her own success to these opportunities, which she calls "a blessing." Not only has she "learned so much" putting the thoughts, feelings and lives of these stars (often infused with her own experiences) to music, "it's just fun."
"It helps break up what can sometimes -- just a little bit -- be monotonous working on your own project," Streeter admitted. "It's a breather for me to get out of my own world for two seconds and dive into someone else's. I'll never stop writing for other people."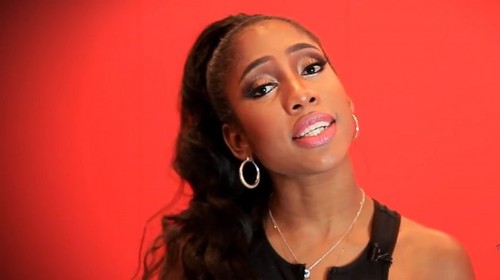 But whether it's for herself or another musician, Streeter's songwriting consistently maintains the same, diary-like tone. She contends it's all she knows and -- regardless of any fears she has about telling too much -- writing truthful lyrics is a decision she has yet to regret.
"To be honest, I've tried making up stories before," the 27-year-old Florida native confided, "It's not that they're bad, but the ones where I really, really truly express how I feel, those are the records that seem to go over."

Said Streeter optimistically, "Sometimes I think telling on myself can really help other people."
REAL LIFE. REAL NEWS. REAL VOICES.
Help us tell more of the stories that matter from voices that too often remain unheard.