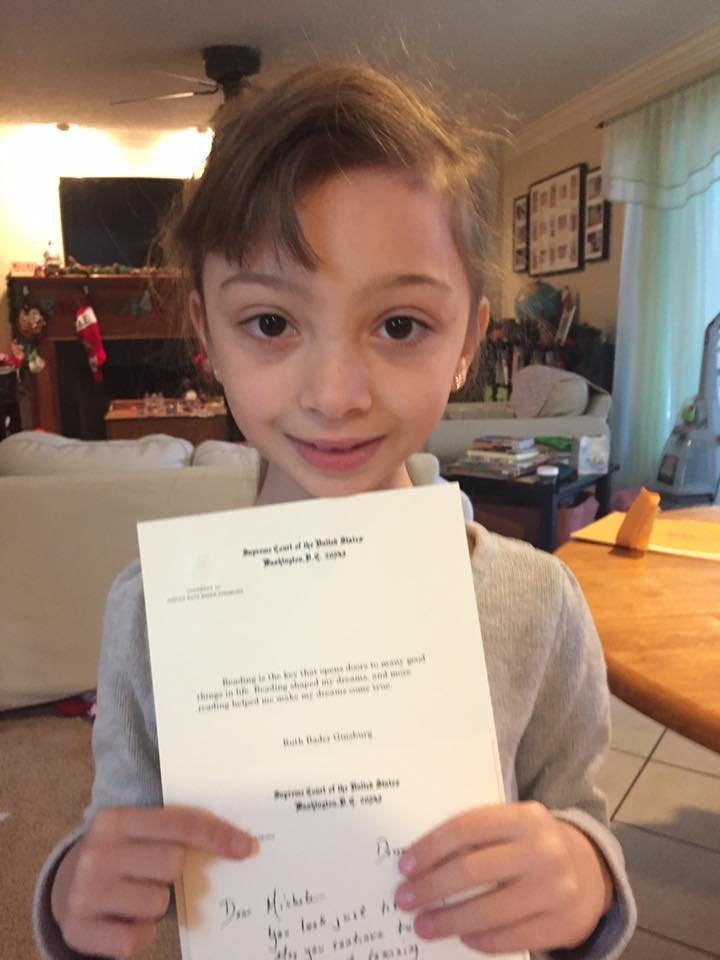 A few weeks ago, we met Michele, the 8-year-old girl who eschewed Marvel and DC to dress up as Supreme Court Justice Ruth Bader Ginsburg for her school's Superhero Day.
Now Michele has received a response from The Notorious RBG herself, and she couldn't be happier.
Ginsburg's assistant had reached out to the family shortly after their story went viral to let them know that RBG had seen the photo of Michele in her costume and to ask for their home address.
The note from Ginsburg, which arrived last night, read, "Dear Michele: You look just like me! May you continue to thrive on reading and learning. Every good wish, Ruth Bader Ginsburg."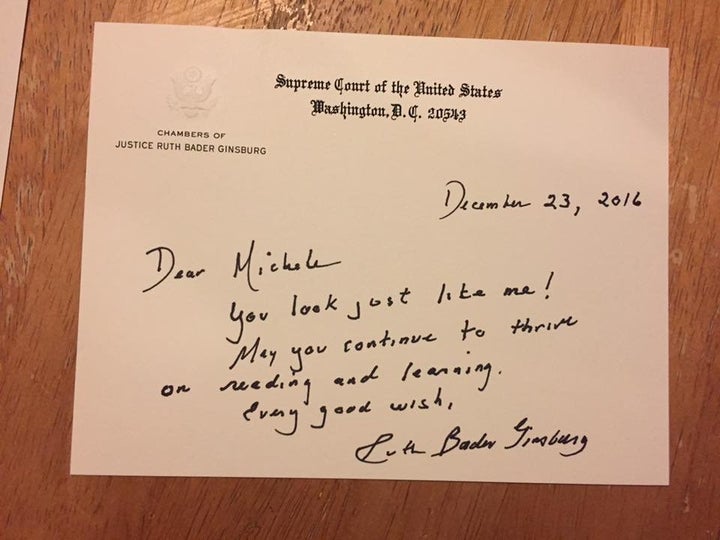 Michele's mom, Krista Threefoot, told HuffPost that her daughter was "super duper excited!" to receive the note. "When I read it, I felt really happy because she said I looked just like her. It was really special because she wrote it by hand," Michele told her mom.
Ginsburg also included a quote about the power of reading.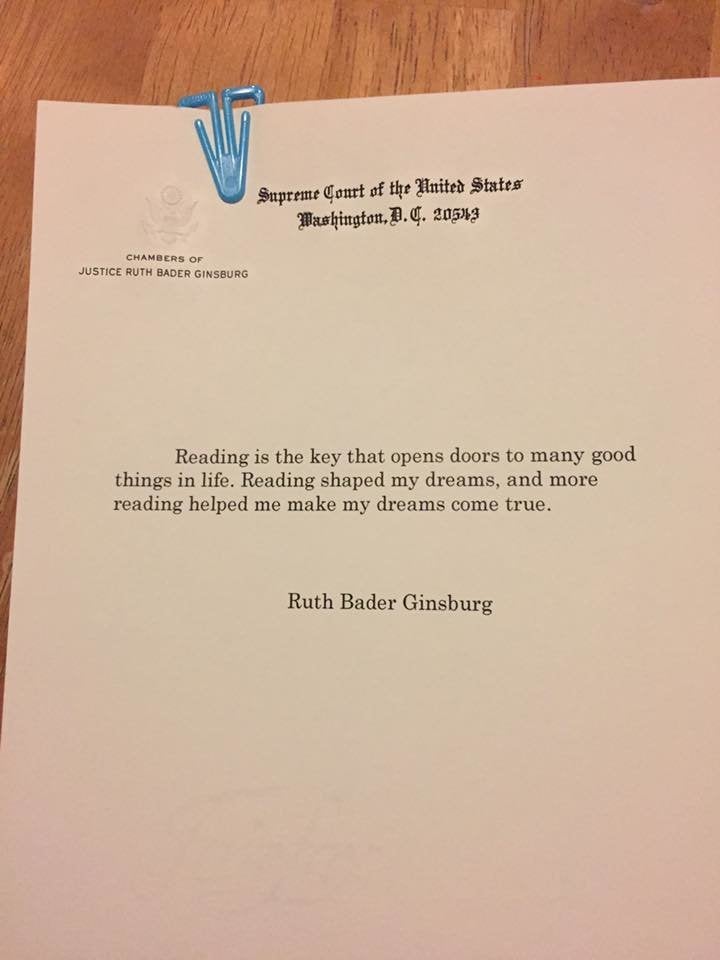 gExcited to show her teacher, Michele took the letter to school with her Friday, where her math teacher took time out of class to read the letter and teach a lesson about the Supreme Court.
Michele may have even inspired a new trend ― now several of her classmates want to be "real" superheroes next year, including Bill Gates and Hillary Clinton.
Despite being a little overwhelmed by all the attention, Mom says, "I would really [like] to thank Justice Ginsburg for being such an inspiration to all of us, and for being so committed to fighting for equality. This wouldn't have gone where it has if she weren't such an admirable person. I also want to thank her for taking the time to make a little girl really, really happy."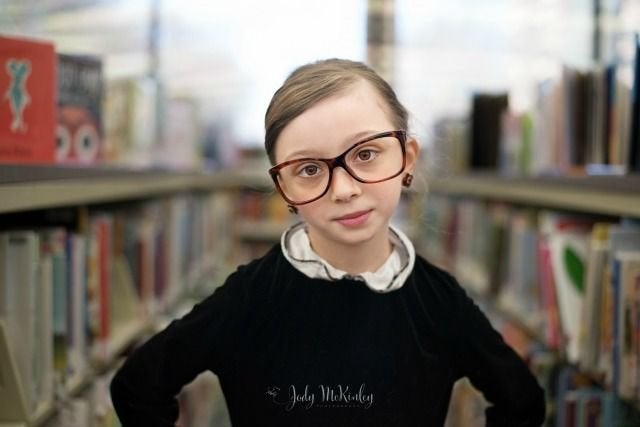 The family plans to write a thank-you note to the justice this weekend.
We all need more stories like Michele's in our lives. If your child or a child you know is doing something inspiring, uniting or just really cool, email parents@huffingtonpost.com for a chance to have them featured.