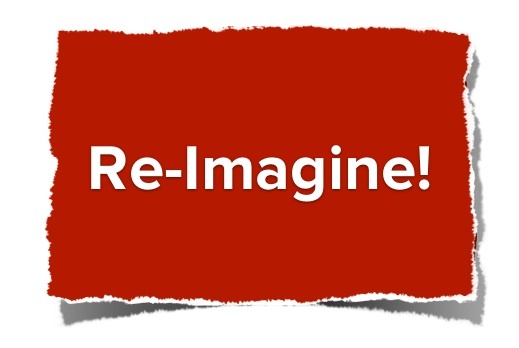 A few weeks ago, my friend Assaf Guery showed me a video of Audi City. I was fascinated by the way the retail car-buying experience was reimagined. The first thing that came to my mind was that of web configurators that help you to customize a product before you buy. Only this time, the experience was 10x better.
At Audi City, Interested car buyers will go to a private room where they will work with an Audi salesperson to construct their dream car in detail. The private room also has all the materials, colors etc, so that customer can touch and feel the materials where applicable. The showroom will have a limited number of cars and the ability to book a test drive at their favorite dealer. The private room will have fully digital power walls where their dream cars will be interactively built right in front of their eyes.
The concept is brilliant on many fronts where the buyers experience the future of car buying while Audi dealer saves a ton of money on real estate as they don't have to keep dozens of cars in inventory.
You can see a sneak preview of what Audi City London looks like in this video below:
I wanted to dig deeper on how Designit and Audi collaborated to come up with a brilliant concept like the above. Thanks to Jens Roeper and Assaf Guery from Designit for their willingness to share more details about the general and specific process behind creating this concept together with Audi.
Designit's General Process for Designing Innovative Concepts:
Designit starts most projects with Triple I process - Insight, Ideation and Implementation. From there, the process comes alive, morphing into a tailor-made cooperation with the client. Designit knows that no matter how great the process, it continually needs to be adjusted and optimized to address the challenges of each project as precisely as possible. A good design process is iterative in the extreme. It's impossible to count the number of times you revisit your data once you've entered the ideation phase.
Designit team works side-by-side with their clients through a series of structured exercises to target a specific set of problems and reveal new perspectives and opportunities. Designit helps their clients identify spaces for innovation through a combination of qualitative research and quantitative analysis. The result is a rich view of opportunities broken down by customer profiles, preferences, trends and purchase points as a base for the design process. DesignIt tries to take their clients outside of current business realities and explore together ways of shaping their industry's long-term future - through structured workshops, trend analysis, and - if necessary provocations. This forward-looking view of a business climate shifts their clients current thinking and long-term strategies.
How Audi City was Conceptualized
To realize Audi City Designit team worked side-by-side with the project leaders at Audi and some partner agencies. The general task was as short as clear: redesign the retail experience in the city. In a combination of user field research and other qualitative methods (stakeholder interviews) the project team analyzed customer trends and concepts of retail experiences around the world. From there, we started the ideation phase.
The team delivered more than 100 ideas for re-thinking retail experiences in the city. The team tried to shift our clients current thinking regarding retail experiences of the future. During weekly meetings at Audi, the team presented ideas, discussed approaches and revisited ideas after testing them with stakeholders at Audi. For testing and refining concept ideas, Audi build a prototype for the showroom in a warehouse in Ingolstadt (Germany), the site of Audi's headquarters. There the team tested new technologies and ergonomics together with the project team at Audi. As the project Audi City progressed, the team's reflections from the past allowed them access to new understandings of our early findings.
Hats off to both Audi and Designit for changing the game by reimagining the retail car buying experience.
Calling all HuffPost superfans!
Sign up for membership to become a founding member and help shape HuffPost's next chapter