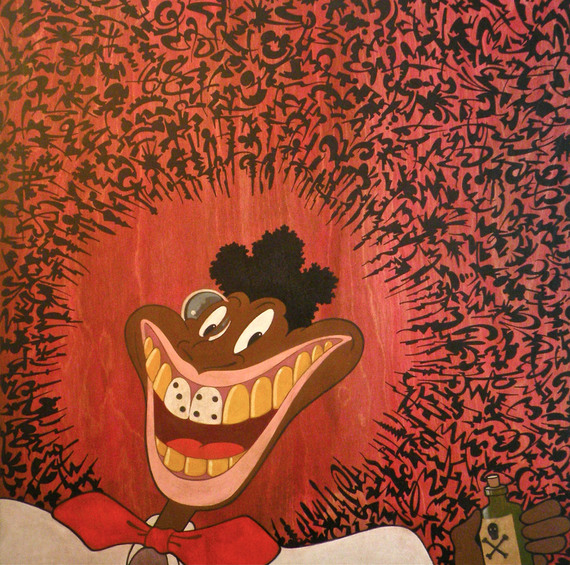 Mark Steven Greenfield: Lookin' Back in Front of Me | This marks the first time Greenfield's work can be viewed in the context of his artistic development through 40 years of his life in Los Angeles (1974-2014), displaying the full extent of his achievements. It presents the wide-range of Greenfield's diverse artistic production, from traditional drawing and watercolor on paper, acrylic on canvas and collage/assemblage, to lenticular photography, manufactured embroidery, and mixed-media with plastics. It also includes his more recent explorations of video/animation and installation work.
The exhibition's name is derived from the West African principle of sankofa, which teaches individuals to go back to their roots, in order to move forward. The show explores a variety of styles, topics, and approaches that consistently inform what is to come.
Greenfield's body of work simultaneously displays a cultural continuity and an aesthetic evolution. He is committed to a profound exploration of Black identity, from his early works influenced by graphic design to his conceptually-based mature pieces, characterized by a careful rendering of lines and shapes, attention to detail, and a playful doodling from the subconscious.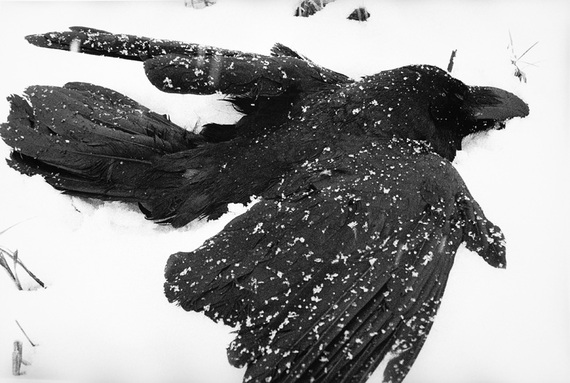 Passing Through | Passing Through pays homage to the transience of all things and the power of the photographer to immortalize experience with the click of the camera shutter. The exhibition celebrates the essential magic of the medium, which allows us to give pause in a world of rushing and inescapable impermanence. Together, the disparate photographs and imagery of Passing Through form a journey with its own unique pace, one that mirrors the ebbs and flows of life's seasons from the youthful rush of possibility through the expectations and trials of middle age and beyond. It is a trip by car across the American landscape, a bicycle excursion through the city, a waltz across a romantically lit room, the shifting sky-scape with ever-changing clouds, an unexpected and devastating automobile crash. The physical world traversed and inhabited by the artists in the exhibition echoes the topography of our internal worlds in that both are subject to the great equalizer of time over which we can never exert power. To hold onto what invariably slips past, and give undeniable presence to a subject even as it begins to fade, is the photographer's attempt to counter the fundamental dissolution of existence, out of which the most profound beauty, loss and aspirations materialize.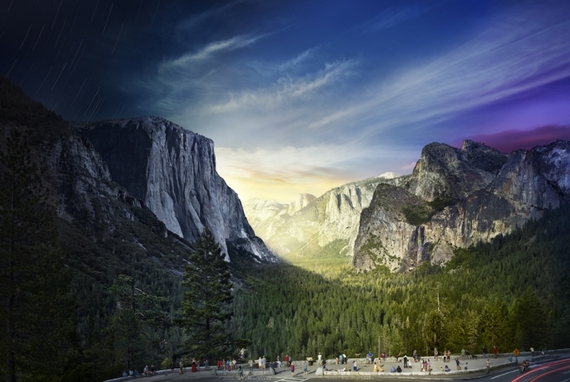 Stephen Wilkes: Day to Night | Day to Night is an ongoing photography project that visually narrates the events and human activity of an entire day into the night. Using a uniquely innovative photographic process, the images are created by photographing from one camera angle for up to 15 hours, continually observing and capturing thousands of specific moments. Taken in some of the world's most famed locations, Wilkes narrates a visual story as time passes by. A select group of these moments are then painstakingly blended into one seamless photograph, a process that takes several months. The final result captures the changing of time within a single frame.
Equal parts documentary street photography and architectural landscapes, the almost surreal images in Day to Night are built upon the influence people have on their urban environment. Wilkes says, "I discovered that the photographs began to highlight a form of emergent behavior within the daily life of the city. Studying the communication between pedestrians on sidewalks, cars and cabs on the street, these individual elements become complex life forms as they flow together."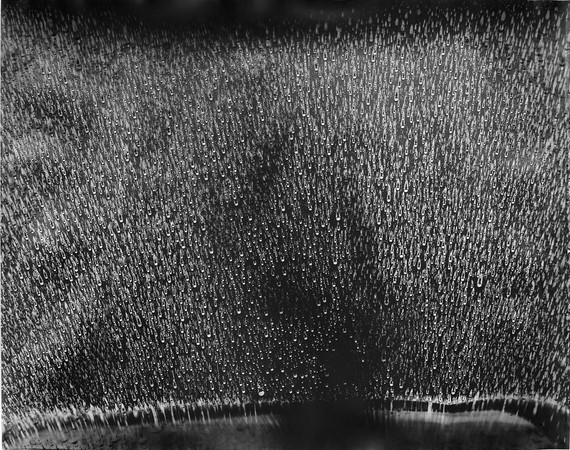 Klea McKenna: No Light Unbroken | McKenna's photograms - unique photographs made without a camera in a direct light-to-paper process - are created mostly outdoors at night as she attempts to imprint her environment using light-sensitive materials; devising innovative ways for them to interact with the landscape. Place is a primary component in McKenna's work, rooting the imagery in either a rich historical narrative or personal experience. This exhibition is sparked by an early childhood lived off-the-grid in Hawaii.
Abstractly patterned rainstorms, vividly colored banana leaves and delicately haunting spider webs approach a near hyperrealism as filtered through McKenna's eye. If photography is a window, McKenna's works are a portal: a visceral translation of an "animated, almost personified" perception of nature.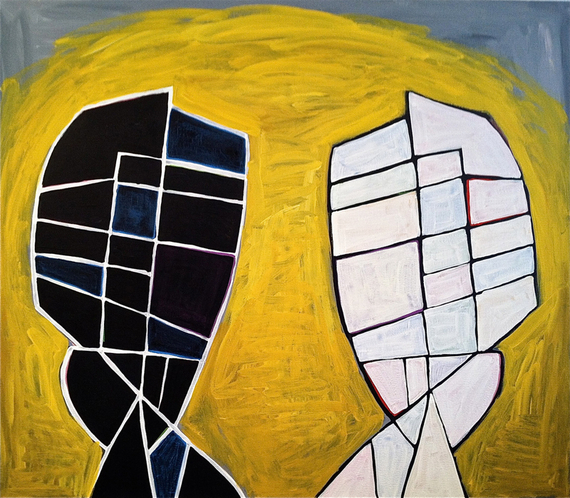 Dawn Arrowmith: Streetheads | Have you ever traveled down a street where you used to live and realized how deeply connected you are to that place in time and those moments of your life experience there? In this new body of work Arrowsmith incorporates the cartography of specific areas in and near downtown Los Angeles where the artist has lived for over 30 years.
These streets and places trigger powerful memories that can provide the basis for an almost infinite set of personal portraits that are a kind of psychological mapping. Using the linear street grids to inform the compositions, Arrowsmith's Diebenkorn-Heilmann-like application of rich colors works to transform the city into interactive and humanized portraits of place.
One could say we are the sum of the places we've lived and traveled, and all those that we've met, experienced or been influenced by along the way. Downtown, uptown, crosstown in everything we do, in everywhere we are, exists the traces of our lives. Experiences in time and place recorded on streets are the subject of this work.
For the most comprehensive calendar of art events throughout Los Angeles go to Artweek.LA.
Calling all HuffPost superfans!
Sign up for membership to become a founding member and help shape HuffPost's next chapter