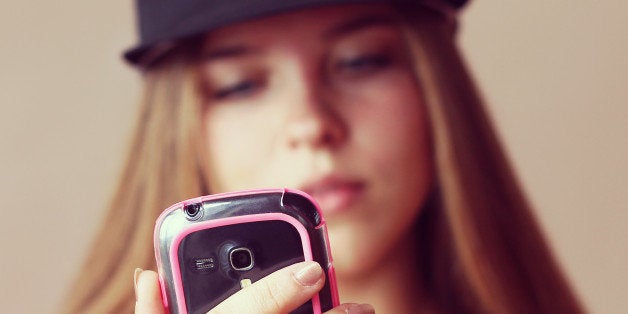 My 11-year-old daughter and her posse of upcoming middle schoolers are more social media savvy than many of the professional mavens who get paid to reach them. With an iPhone in her hands more often than I want to admit, my daughter intuitively understands what her followers will respond to and what will get shared.
Every Instagram photo she posts is critically analyzed, edited and enhanced. She agonizes over each caption and hashtag. Posts come down if they aren't getting enough "likes." Using a host of apps like Pic Collage, Frame Magic and After Light, she creates surprisingly arty music videos and montages. And she's not alone.
If a 5th grader can create such highly-produced content with the technology she's carrying in her palm, the rest of the advertising and marketing world may have to work harder to keep up with an increasingly astute generation of sophisticated consumers. And staying relevant with Gen Y-Fi, weaned on social media, is more important than ever.
There are 20 million children between the ages of 9 and 13 who are responsible for more than $200 billion in sales a year, according to the Global Association for Marketing and Retail. More than 70 percent have cell phones or smartphones by the time they are 17 years old. About 60 percent of kids receive their first cell phone between the ages of 10 and 11 years old. Today's tweens raised on technology may be too young to even wear braces, but they know the difference between good and bad content, hard selling and friendly sharing. In fact, they are their own individual brand producers, curating their feeds and cultivating their online persona. Posts are deliberate and reflect their emerging identity.
They aren't on Facebook because they are too young -- 13 years old is the minimum age to join. But these kids are avid Instagram and Snap Chat users documenting the minutiae of their days and sharing their clothes, purchases and passions with a growing universe of "friends."
Long gone are the days when a TV commercial got my daughter to ask me to buy the latest Barbie house. These days, my daughter and her friends are most influenced by the growing sisterhood of YouTube stars. Fourteen-year-old Amanda Steele's "Makeup by Mandy" YouTube show boasts 1.2 million followers. Steele also has an active presence of Vine, Pinterest and Instagram. This year, the bubbly, blue-eyed brunette from Southern California sent me to the mall more times than all of the catalogues and commercials ever have, simply because my daughter wanted to emulate Mandy's style.

The tween set, a highly impressionable cohort of girls living somewhere between pre-pubescence and puberty have fallen hard for these relatable influencers, girls who could be their pretty older sister, neighbor or friend. It's the authentic way in which they share, reporting from their bedrooms or living rooms, that make these YouTube sensations feel trusted to their young fans. Many of the so-called stars are still wearing braces themselves. They admit their own imperfections and share strategies on how to hide pimples or overcome awkward moments and that is part of their charm. It's an accessorized Judy Blume on YouTube.
The challenge with this audience of tween girls is that they are fickle and fleeting. They don't yet have brand loyalty, which may be why many brands just choose to ignore them. At 9 years old, they are shopping at Justice, and at 11, it's Delia's and Forever 21. Trends blow through faster than you can say "Rainbow Loom" and brands need to stay ahead of it. Their quickly changing bodies mean that what works one year, doesn't work the next.
Nevertheless, this audience is driving the spending at home. Unlike shopping for boys of the same age, where moms direct most purchases, the shopping of female tweens is driven largely by the girls themselves. These savvy girls know what the latest combat boots are at Urban Outfitters, the cardigan at Brandy Melville and the bathing suit at Delia's. The online sorority of influencers leads the girls to the latest trends.
Brands need to show their love to this audience because the girls will love you back, even if it's briefly. Real, authentic, relatable with a dose of cool -- that's what Gen Y-Fi tweens want to see and that's what will make their moms go shopping.