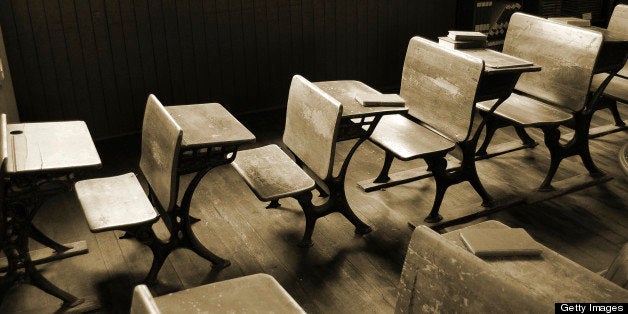 A recent World Bank survey showed education is a top priority for developing country governments and their citizens. The sobering reality is that in some parts of the developing world as many as half of the children graduating from primary school can't read. One in five young people between the ages of 15 and 24 have not even completed primary school and lack basic skills to get a job.
This learning crisis poses one of the greatest obstacles to development. The United Nations estimates that some 171 million people could lift themselves out of poverty if all students in poor countries acquired basic reading skills. Improving literacy and numeracy can boost annual economic growth by 2 percent in low-income countries. When girls get to go to school, the impact is even more profound. Better access to education for girls since 1970 has prevented more than 4 million child deaths, and providing girls one extra year of education boosts eventual wages by 10-20 percent.
The world has seen great progress in getting children into school over the past decade. Yet 61 million children are still out of class -- that's 61 million too many. At the World Bank, we've been stepping up our efforts to achieve the Millennium Development Goal to get all children in school by 2015. As just one example, over the past decade, the Bank has helped more than 7 million Afghani children enter school, including 1 million girls -- a five-fold increase.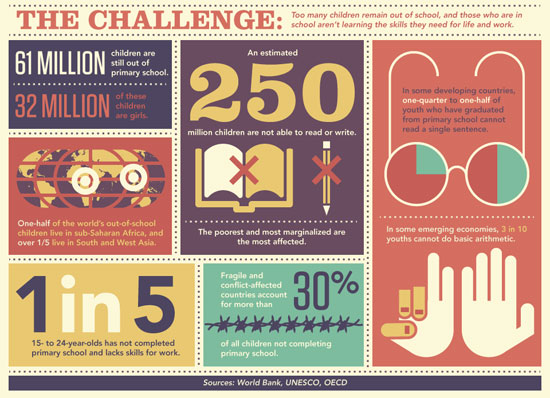 But reaching the classroom is only the first step. Every child should have the opportunity not only to go to school but to acquire the knowledge and skills she needs to lead a healthy, productive life, care for herself and her family, and become an empowered citizen. At the national level, countries need workforces with the skills and competencies required to keep farms and factories producing, create jobs, fuel innovation and competitiveness, and drive economic growth that benefits everyone.
What will it take to achieve
? Here are five critical steps countries and their partners can take:
Teachers, classrooms, bathrooms, textbooks, and stipends can all make a big difference in whether kids actually attend school. But solving the learning crisis will require more than simply increasing spending on inputs; it will require investing in strong and accountable education systems that ensure every child -- regardless of gender, country or family circumstances -- can go to school
and
get a quality education, so she can live free of poverty and realize her dreams. That's the future I want for all our children.
Related
Popular in the Community