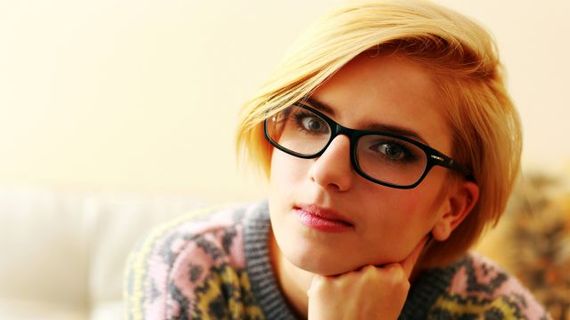 In Whole Woman's Health vs. Hellerstedt, Texas physicians seeking to protect women's access to safe medical care are challenging the state's 2013 anti-choice law (HB 2), which threatens to close more than 75 percent of clinics offering abortion care and leave many women with little meaningful ability to exercise their constitutional rights.
This law applies to any abortion clinic providing more than 50 abortions per year. It is estimated that there were more than 40 facilities in Texas before the law was passed. Half of these establishments remained open following the law taking effect. If the court rules in favor of Texas, it's estimated that there would be a mere 10 clinics left in the state, making access to women's health care elusive.
"The impact of these closures has been dire, delaying many women - and preventing others - from obtaining a legal abortion," said Stephanie Toti, a lawyer for the Center for Reproductive Rights. "This, in turn, has led to an increase in abortions later in pregnancy and in illegal abortions."
"Don't be fooled - the Texas law is not about protecting any woman's health. It's about trying to ban abortion by chipping away at access and undermining a woman's autonomy," said Ilyse Hogue, president of NARAL Pro-Choice America. "We look to the Court today to not only affirm our right to safe and legal abortion but also guarantee our ability to access that right. Seven in 10 Americans support legal abortion - we know this, and our opponents know this. We are the majority and we will not be silenced by a vocal minority."
Senator Patty Murray (D-WA), the top Democrat on the Senate Health, Education, Labor, and Pensions (HELP) Committee, delivered remarks outside the Supreme Court Wednesday. Murray was joined by health experts and advocates from across the country in defense of women's constitutionally protected rights, and reiterated her strong objections to Texas's anti-abortion law and laws like it across the country.
"As frustrating as it can be to have to explain, time and time again, why a woman should be able to make her own health care decisions in the 21st century and as we all know, it can really be frustrating! It is also so inspiring to see women - and men - making their voices heard and making clear that we are not going backward," Murray remarked.

"We are not going backward because a woman's constitutional right to make her own choices about her own body has been affirmed for more than four decades," Murray continued. "Because politicians have no business interfering in a woman's most personal health care decisions. Because our daughters and granddaughters should have stronger rights and more opportunity - not less!"
Murray added a personal note.

"As a mother, grandmother, and U.S. Senator - I know that's the right direction for our country," she said. "But the Texas clinic shutdown law in question today would mean the opposite. It could allow a woman's zip code to determine whether she's able to get the health care she needs. It could open the door for even more states to play politics with women's health - and it would put women's lives at risk."
In January, Murray led a total of 163 Members of Congress in filing an amicus brief to the Supreme Court on Whole Woman's Health vs. Hellerstedt.

"A woman's access to reproductive health care shouldn't be dependent on her income or zip code," said Congresswoman Suzan DelBene (WA-01). "Unfortunately, politicians across the country are passing dangerous laws that block women from exercising their constitutionally protected right to choose."
DelBene added, "I hope the Court recognizes that these shameful attacks undermine Roe v. Wade, put women's health at risk and must be struck down. If the Court upholds these laws, it could pave the way for similar restrictions at the federal level - and Republican leaders are already trying. Women deserve better. They deserve the freedom to make their own health care choices."

DelBene spoke on the House floor about the case. Video can be found here.
DelBene is an appointed member of Republicans' Select Panel to Attack Women's Health, which was established to investigate Planned Parenthood and other abortion providers. In her role on the Select Panel, DelBene is fighting to protect women's access to health care and safeguard the privacy and safety of doctors, patients and medical students across the country.
"The Supreme Court, and this nation, is at a crossroads," Hogue added. "Either we will empower women and families by protecting and expanding reproductive freedom, including the right to an abortion, or we will all but eliminate access to abortion in many states across this country. With access to abortion gone, women also lose the ability to determine our families, our lives, and our destinies."
Planned Parenthood estimates that 3 out of 10 women in the U.S. have an abortion by the time they are 45 years old.
Calling all HuffPost superfans!
Sign up for membership to become a founding member and help shape HuffPost's next chapter