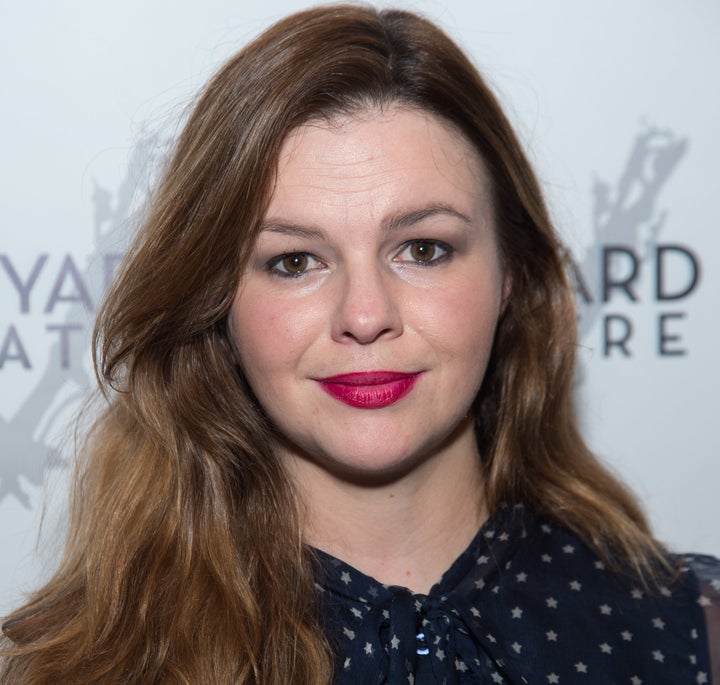 Then 34-year-old Tamblyn chimed in with a disturbing anecdote of her own:
Tamblyn wrote that when she was 16 ― before she was a recognizable face ― she and her friend Billy went to Mel's diner in Los Angeles. They were stopped by Woods and his friend, who, as Tamblyn writes, then asked her to go to Las Vegas with them.
"You tried to make it sound innocent," she wrote. "This is something predatory men like to do, I've noticed. Make it sound innocent. Just a dollop of insinuation. Just a hair of persuasion. Just a pinch of suggestion."
When Tamblyn told Woods she was 16, she says he laughed and said, "Even better. We'll have so much fun, I promise." 
Tamblyn explained in her letter that she brought up the anecdote to make a larger point about the way women and girls are treated by predatory men who are rarely asked to examine or answer for their actions:
Here's the thing, Mr. Woods. At that time I was not a public persona. I had done a couple years on a soap opera as an actress, but you wouldn't know me from Adam. I'm sure you've racked your brain trying to remember how you could've possibly hit on the actress Amber Tamblyn at a diner almost two decades ago. You think, it's not possible, there's no way I would've been so stupid as to hit on a 16-year-old known actress. But I wasn't known then, James. I was just a girl. And I'm going to wager that there have been many girls who were just girls or women who were just women who you've done this to because you can get away with it.

The saddest part of this story doesn't even concern me but concerns the universal woman's story. The nation's harmful narrative of disbelieving women first, above all else. Asking them to first corroborate or first give proof or first make sure we're not misremembering or first consider the consequences of speaking out or first let men give their side or first just let your sanity come last.
Toward the end of the letter, Tamblyn asks a direct question: "Are you and your history with women and girls a part of the problem, Mr. Woods?"
Most people who read Tamblyn's letter and her exchange with Woods will know the answer, but Woods' behavior indicates that he may never have considered the question.
Calling all HuffPost superfans!
Sign up for membership to become a founding member and help shape HuffPost's next chapter
BEFORE YOU GO