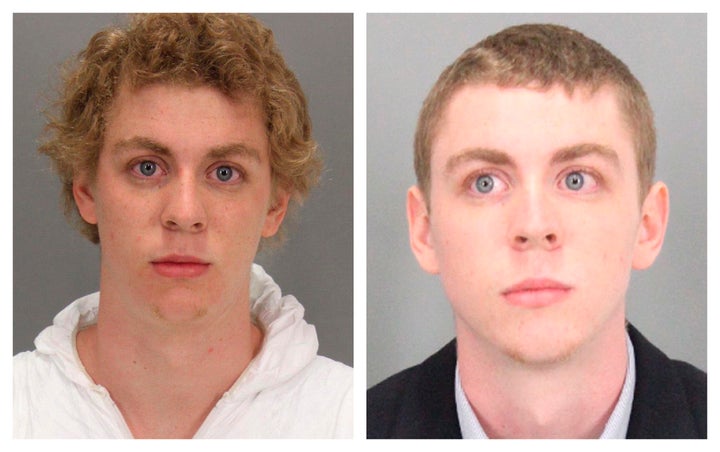 Court documents in the Brock Turner sexual assault case were released to the public on Friday. Included in the documents was a gut-wrenching letter from the victim's sister who was there the night Turner sexually assaulted her.
The 21-year-old's letter is an emotional testimony to the painful healing process her entire family has gone through since the assault in January 2015.
"Today, I am still sick thinking about it," she wrote, referring to the night her sister was assaulted. "Sick to my stomach every time that I am reminded of the incident. I am still sad that I was not there to protect her. We have both been devastated, we have been speechless, and we have cried until our bodies have run dry."
Read an excerpt from the victim's sister's letter below (or scroll down for to view the full letter):
My message to Brock Turner is that the damage you inflicted is irreversible. What has affected me most is that you did something to someone I love that I cannot take back. In this last year and a half, I have experienced some of the lowest points of my entire life; I have felt more sadness, guilt, and anger than I have ever felt. But I would go through what I've suffered a million times over if it meant that I could take away what you did to my sister. I can't undo your mistakes and I can't mend the part of her that you took away, even though she's dedicated her life to mending me when I need her.

Those moments that you assaulted her were just the beginning; you took her down with you because you failed. When I read the comments about how it was just "two drunk kids who made a mistake," I feel such intense hopelessness that there will always be people like you, who believe alcohol can dismiss perverted, harmful, sickening actions. You saw a drunk girl alone, incapacitated why would you not try to find her friends? I was trying to find her. Where has your remorse been? Really, truly: do you feel guilty because you were sexually assaulting her, or because you were caught?
She ended her letter with a poignant statement, writing: "The only sorrow I feel for you is that you never got to know my sister before you assaulted her. She's the most wonderful person in the world."
Read the victim's sister's full letter below.
Related
Before You Go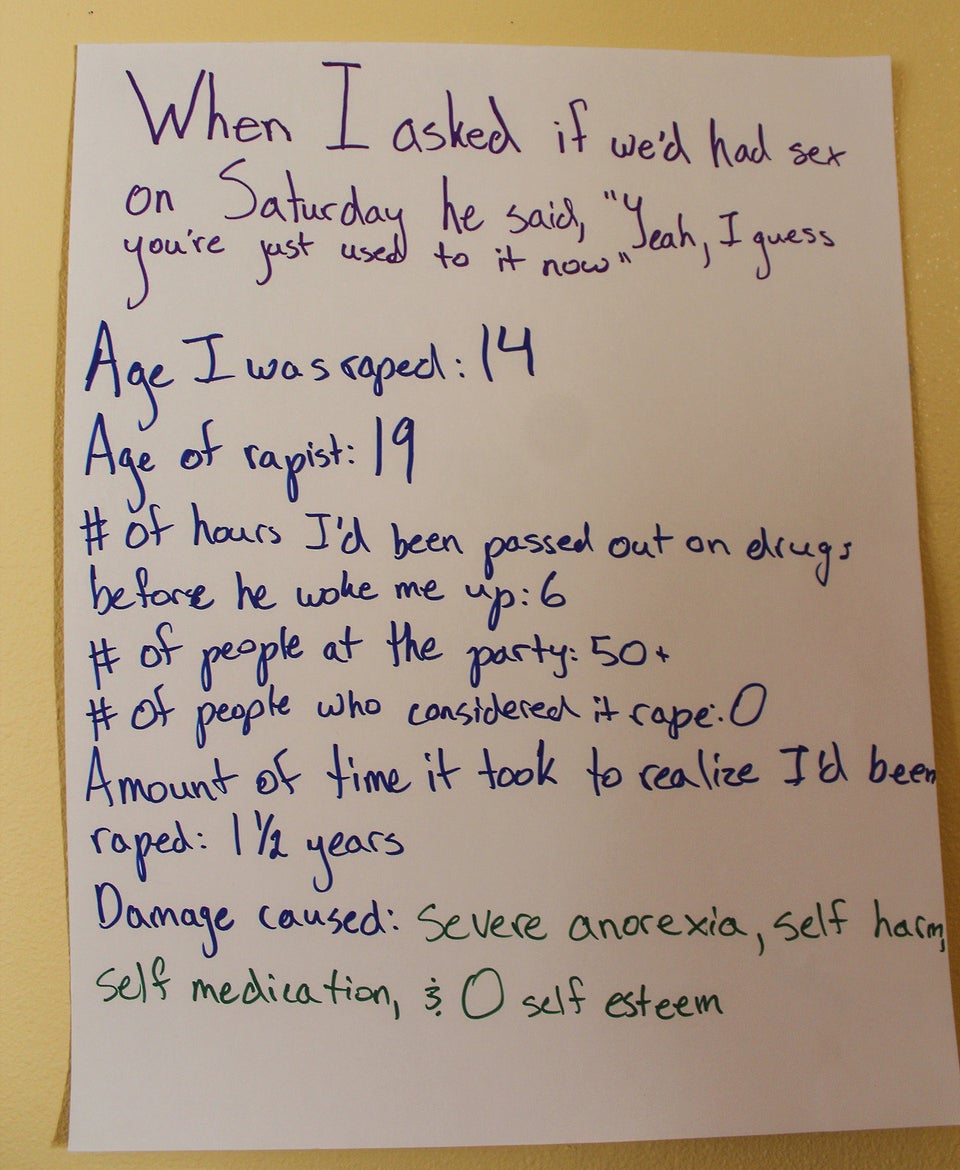 Images From 'Surviving In Numbers' -- A Project Highlighting Sexual Assault Survivors' Experiences
Popular in the Community