Seven-year-old Evann from Camarillo, California, knows no voice is too small to be heard. That's why she wrote a letter to her state's elected officials in response to President Donald Trump's recent policies.
Evann's mother, Kristin Carter, told The Huffington Post that her daughter has been concerned about how Trump's policies will affect her friends and family.
"He hasn't affected her personally yet," Carter said. "But she's scared for her Muslim friends and her LGBT friends. She's scared for what will happen if he repeals healthcare. I have chronic health problems, which makes the issue very personal for her."
After reading an article from the Los Angeles Times with her mom about how her home state of California is standing up to Trump, Evann decided to write a letter voicing her concerns to send to her state's government officials.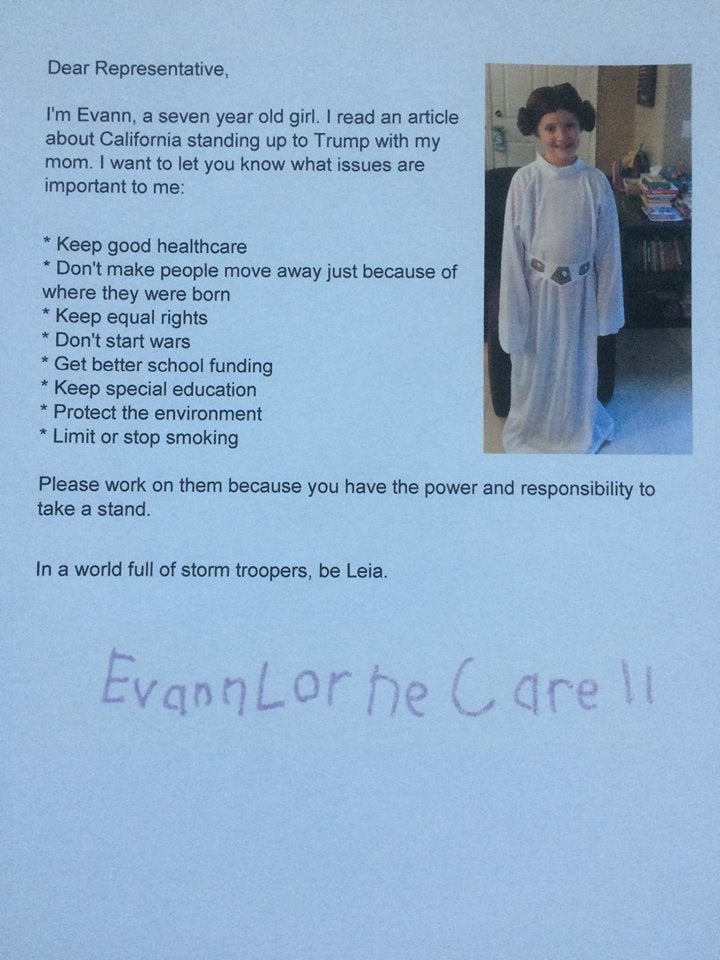 In her letter, Evann encouraged the legislators to "keep good healthcare" and not to make "people move away just because of where they were born." She also hopes her officials provide better school funding, protect the environment and don't start wars. She included a photo of herself dressed as Princess Leia from "Star Wars," one of her favorite characters. She signed the letter, "In a world full of storm troopers, be Leia."
With her mom's help, Evann sent the letter to her local officials on Thursday.
"We sent it to all the state legislators, all California congresspeople and the two senators," Carter told HuffPost. "It was over 90 letters in all."
Evann first became informed about the election and the government's activities through a school assignment. In October, Evann's social studies assignment was to review the presidential candidates and decide how she would vote based on their ideas and views.
"She was very interested in the election, much more than I was at her age," Carter said. "Whenever she had questions, we answered them. We didn't sugarcoat anything, but we did keep our answers simple, so she could understand."
As for her love for Princess Leia, Evann adores strong female characters who represent fairness and equality. After earning money for doing chores around the house, she bought the Leia costume to show her admiration.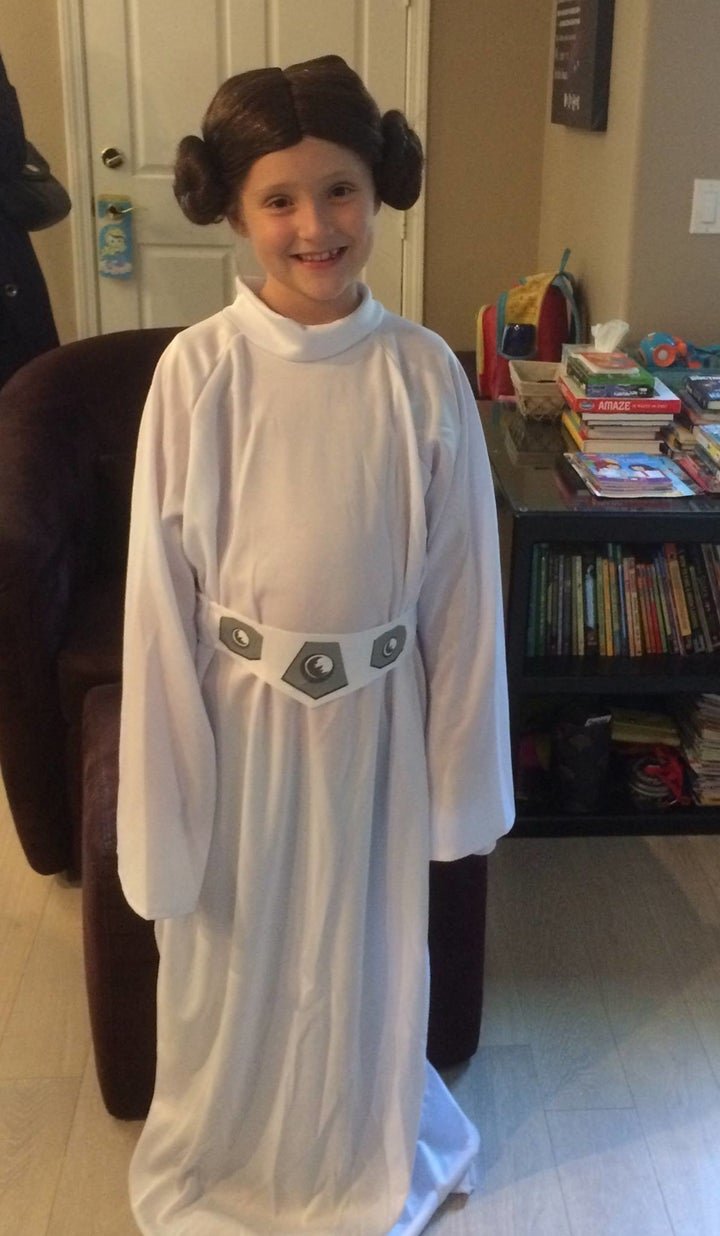 Evann also adores Hermione and Ginny from Harry Potter, a book series Carter uses to teach her daughter about politics.
"She's read the first four books in the series," Carter said. "We likened Trump's bigotry to the way Muggle-borns are treated by some characters. The Harry Potter books have been invaluable when explaining complex issues like racism, standing up for others, etc."
Carter went on to say how proud she was of her daughter, who is known to donate her toys and hold lemonade stands to donate money to the local library's school supply drive. She described Evann as a "pretty awesome kid."
"I asked Evann recently what the meaning of life was and she said, 'To have fun and to make the world better,'" Carter said. "That's Evann in a nutshell."
The HuffPost Parents newsletter offers a daily dose of personal stories, helpful advice and comedic takes on what it's like to raise kids today. Sign up here.
Before You Go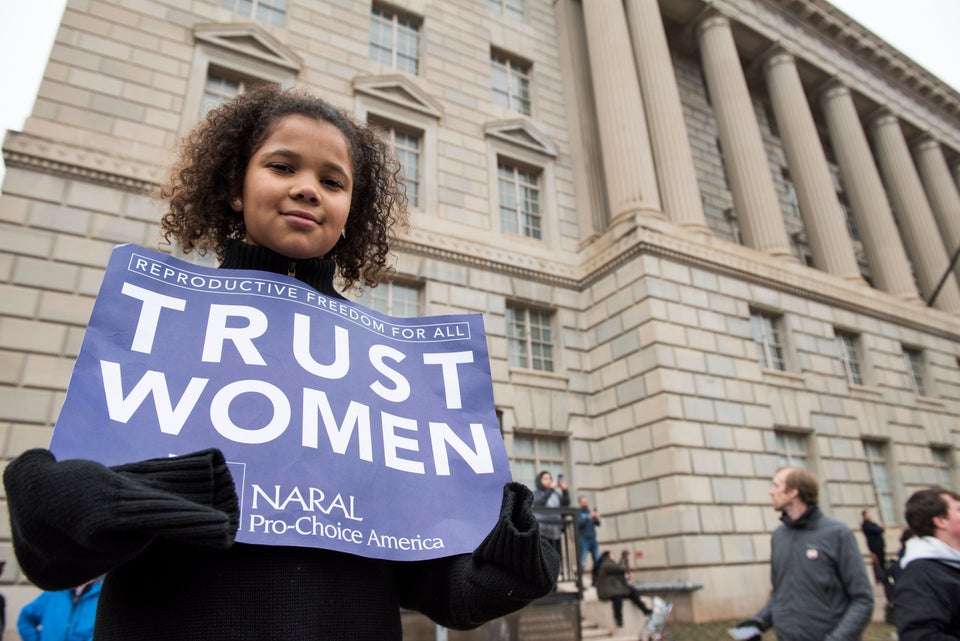 Kids At The Women's March On DC