Former Fox News host Gretchen Carlson has accused the network's boss, longtime political operative Roger Ailes, of a pattern of sexual harassment and of retaliating against her for trying to put a stop to it.
1. When Carlson went to complain to Ailes, he allegedly suggested that she should have sex with him.

2. Steve Doocy, Carlson's co-host and one of the most roundly ridiculed members of the national media, acted like a sleazebag toward her, the suit alleges.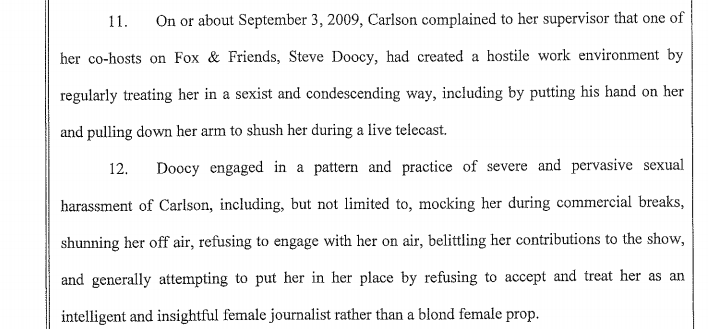 3. When Ailes learned that Carlson had complained about Doocy's behavior, the lawsuit says, he lost it.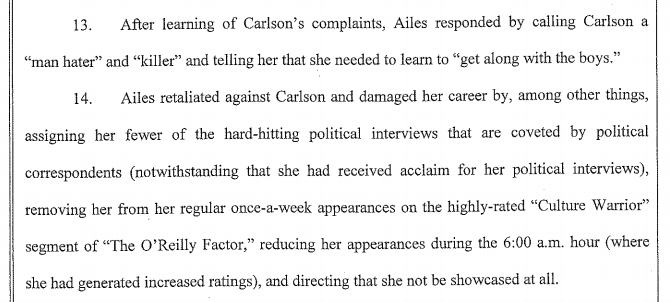 4. Ailes allegedly told her to quit getting "offended so God damn easy about everything."

5. Ailes allegedly racked up an eye-popping list of particular moments of harassment.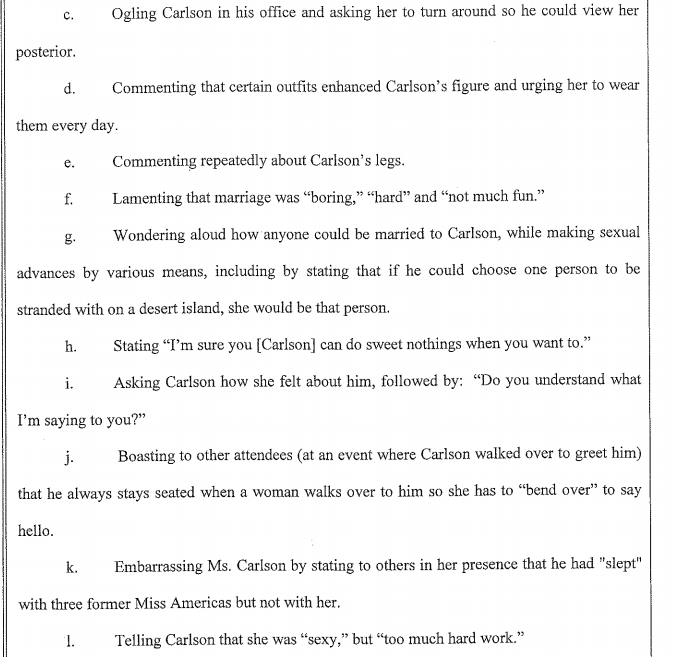 6. Carlson says she refused his sexual advances.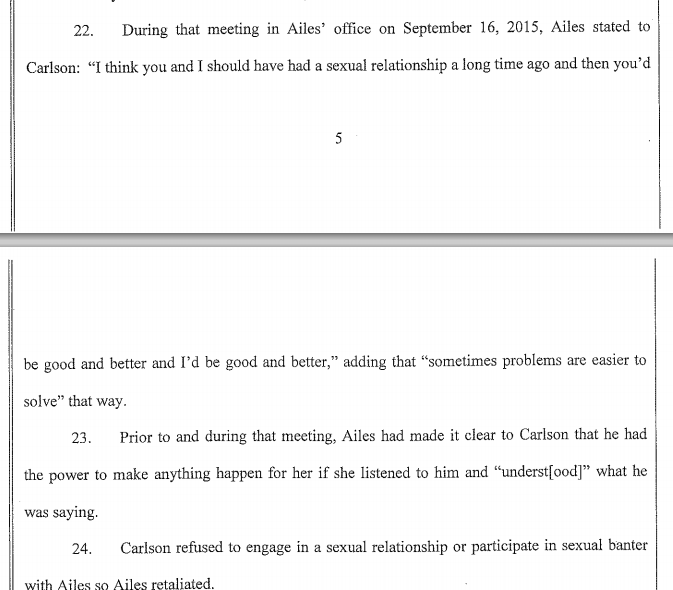 In a statement released Wednesday evening, Ailes insisted Carlson's claims were false.
"This is a retaliatory suit for the network's decision not to renew her contract, which was due to the fact that her disappointingly low ratings were dragging down the afternoon lineup," the statement read. "When Fox News did not commence any negotiations to renew her contract, Ms. Carlson became aware that her career with the network was likely over and conveniently began to pursue a lawsuit. Ironically, FOX News provided her with more on-air opportunities over her 11 year tenure than any other employer in the industry, for which she thanked me in her recent book. This defamatory lawsuit is not only offensive, it is wholly without merit and will be defended vigorously."
This story has been updated to include Ailes' statement.
Popular in the Community