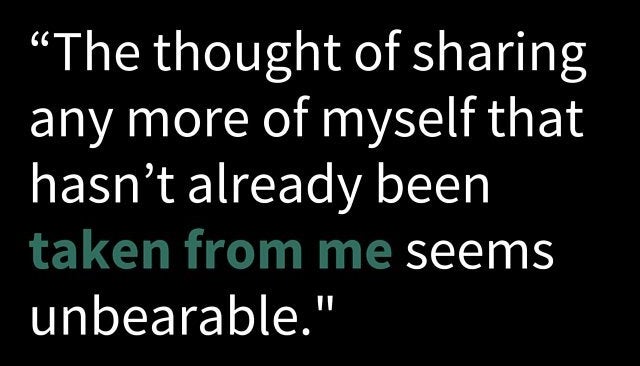 Before Batey received his sentencing on Friday, the rape survivor read a powerful letter in court to her attackers.
The now-24-year-old woman urged the judge to give Batey the maximum sentence of 25 years for his horrendous crimes. The letter is reminiscent of the Stanford sexual assault survivor's letter to her attacker that went viral last month.
"It's hard for me to stand here on display and speak to you today about the impact this has had on my life," the young woman read her letter to the court last Friday. "The thought of sharing any more of myself that hasn't already been taken from me seems unbearable, and it goes against every instinct that I have."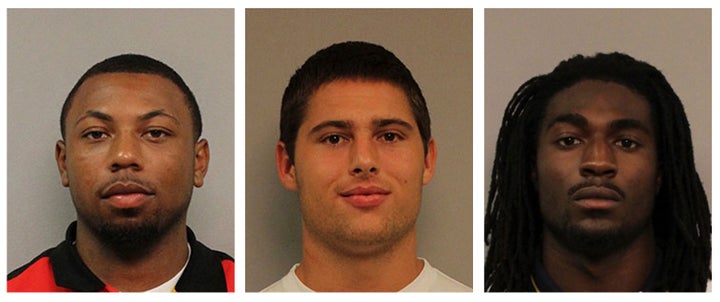 The survivor described seeing the images and security footage of her unconscious body of night she was gang raped during the trial. "I didn't recognize myself. Something permanent snapped that day. I felt myself detach from my body," she said. "Now, I feel like I'm walking around in the shell of someone else. A part of me went numb, a sense of being a whole person with hopes and dreams about what's possible in the world was now gone." 
The Tennessean reported that the young woman broke down sobbing multiple times while reading the letter to her attacker. 
The young woman added that the high-profile aspect of the case has also left her life forever changed: 
What happened to me that night has been compounded by the live-streaming, tweeting, and international dissemination of every detail of how I was degraded and humiliated for all posterity. In this age of technology, anyone I ever meet in my personal or professional life can learn I am a rape victim and the details of the case before I've even fully introduced myself to them. There is no way for me to even know if any given person I interact with has done so. This is something I now have to expect for the rest of my life. It is also hard for me to push aside all of the attempts by the defendant to misrepresent himself and disparage my character, because I could stand here for hours talking about the impact of all the lies I've had to sit in this courtroom and listen to. I remember each and everyone of them, and every time it hurt me. It made me angry because I didn't have a voice, and I couldn't say anything.
The 24-year-old survivor concluded her letter by asking the judge to give Batey the full 25-year sentence for his crime. "The fact that I even had to breathe the same air as the men who did this to me ever again to me is unthinkable," she said, adding, "But, I have endured all of this because the details of the rape are so horrific, and there is so much irrefutable evidence, I knew that they had to be stopped and held accountable." 
Read the full letter from the survivor below. 
REAL LIFE. REAL NEWS. REAL VOICES.
Help us tell more of the stories that matter from voices that too often remain unheard.
BEFORE YOU GO
PHOTO GALLERY
Images From 'Surviving In Numbers' -- A Project Highlighting Sexual Assault Survivors' Experiences