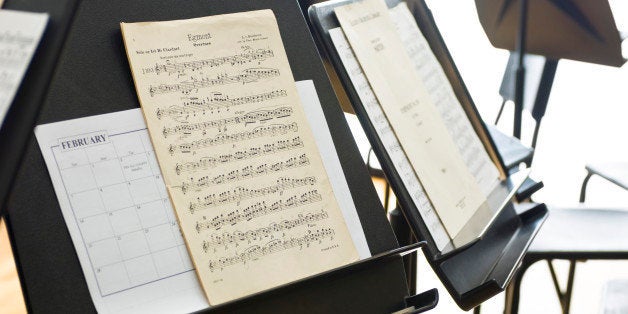 In 1960, Frank Sinatra had an unexpected guest on his ABC television special: Elvis Presley. Sinatra, the consummate old-school crooner, had called rock-and-roll a "rancid smelling aphrodisiac" that was "sung, played and written for the most part by cretinous goons." But by 1960, it was clear that rock was the future, and Sinatra was shrewd enough to forge an alliance with one of the hottest goons. The joint appearance was a rousing success, and the Chairman of the Board and the King even joined in an unlikely cross-genre duet, with Sinatra singing a jazz version of "Love Me Tender," while Elvis answered with a rockabilly version of the Sinatra classic "Witchcraft."
That prime-time TV testament to Sinatra's entertainment skills, talent for self-creation, and general charm is one of a landslide of high-wattage stories in Sinatra: The Chairman, the second volume of James Kaplan's epic biography. The Chairman is coming out in the 100th anniversary year of Sinatra's birth, and it does as good a job as any book has of showing why Sinatra is truly an artist and a man for the ages.
This hefty volume, which picks up just after Sinatra accepted the 1954 best supporting actor academy award for From Here to Eternity, reminds us how much drama and mayhem -- and singing and acting -- Sinatra packed into just the second half of his life. Kaplan compellingly covers all of the well-known Stations of the Sinatra Cross. There are the movies -- Pal Joey, Guys and Dolls -- and the sublime songs. There is Sinatra helping his pal Jack Kennedy win the White House. There is Sinatra forming the Rat Pack and hanging with Mafiosi. There is Sinatra chasing Ava Gardner around the world, having affairs with Lauren Bacall and so many others, and marrying Mia Farrow and then serving her with divorce papers on the set of Rosemary's Baby.
There are also countless less well-known episodes: Sinatra doting on his pal Sam Giancana on the set of the movie Come Blow Your Horn and insisting that the mobster be given a director's chair to sit in. Eleanor Roosevelt appearing, improbably, on a Sinatra variety show and, after a few moments of light banter, reciting the lyrics of Sinatra's "High Hopes" to musical accompaniment. And the brutal dressing down Sinatra gave Mario Puzo, when they met in a Hollywood hot spot, over his novel The Godfather, in which the singer Johnny Fontane, who appears to be much like Sinatra, gets a part in a movie much like From Here to Eternity because the Mob puts a severed horse's head in a movie director's bed.
Many people have read Sinatra's signature songs as autobiography or personal manifesto, starting with "New York, New York" and "My Way." Kaplan finds Sinatra's self-definition in a less likely classic: "The Lady is a Tramp," the ballad of the brassy gal who won't dish the dirt with the rest of the broads and gets too hungry for dinner at eight. "The lady of the song, the free-living beauty who took no guff from anyone and did precisely as she pleased," Kaplan writes, "was an ideal--someone, if the truth be told, who was a lot like Frank's ideal image of himself."
Calling all HuffPost superfans!
Sign up for membership to become a founding member and help shape HuffPost's next chapter