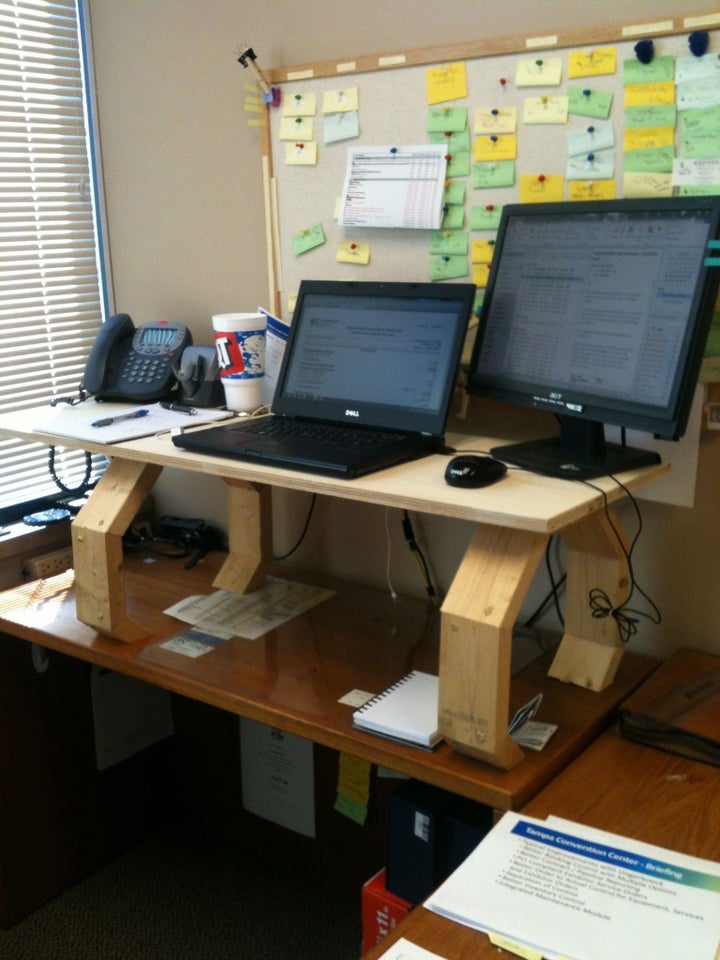 The study Spurlock referenced found that people who sat for 11 hours or more per day increased their risk of death by 40 percent, regardless of other activity levels. Additionally, we know from extensive research, being generally inactive for prolonged periods of time contributes to risk of metabolic syndrome, heart attack and stroke.
Given the repercussions of sitting all day, we had a feeling that Spurlock wasn't the only person buying or creating a standing workstation. We asked readers to submit photos of their homemade standing desks and in return we learned about the limitless ingenuity of the Healthy Living community. Some propped plywood, others stacked milk crates. But what everyone had in common was a desire to do the right thing for their bodies, at the office as well as at home.
Do you have a standing desk? Send a picture to healthyliving@huffingtonpost.com or tweet us a pic to @HealthyLiving If not, would you try some of these interesting desks? How do you keep active during the work day?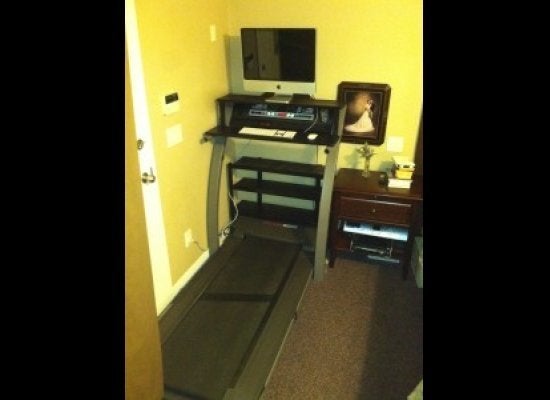 Standing Desk Ideas
Related