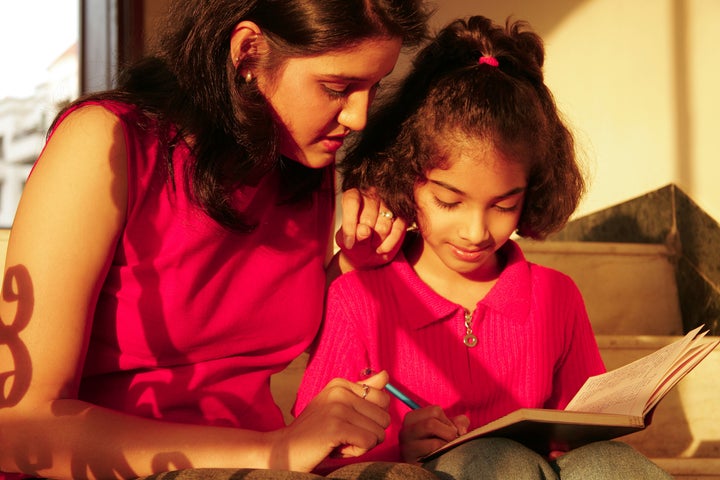 Welcome to the Parentlode Book Club. You can find the rest of the discussions of this particular book, and book club in general here. Now grab a volume and join in.

Reading aloud to children teaches them to read, and teaches them to love reading. Everybody knows that, right?
It didn't become basic parenting knowledge until Jim Trelease made spreading that word his unexpected life mission more than three decades ago.
A journalist with no training as an educator, Trelease volunteered to speak to school children about how journalism works, and he came away from his classroom visits distressed that students didn't seem to read for pleasure. The ones that did, he found, had teachers who read to them daily -- a link that had been widely written about in academic circles, but that had not made it out into the lay-parent-sphere. The result was the ground-breaking "The Read Aloud Handbook," first published in 1979.
But there is reading, and there is reading, and over the decades educators have taken up Trelease's banner and refined exactly what it is we are aiming to do when reading aloud to a child.
Much more is happening during a read aloud session than just telling a good story, say Marx (who is a parenting educator) and Kasok (who is a reading consultant.) Done right you are laying the foundation for a child's independent reading -- indirectly teaching such things as "how to hold a book", and "those scribbles on a page have other meanings", and "stories don't end on the last page, they can keep going in your head."
There's is one of many books that get granular and specific. They provide lists of suggested books for reading aloud to infants, toddlers, and three-to-five year olds, and then they go beyond the titles to describe what to do to make the flat pages into a multidimensional pre-learning experience.
Let's take one of my favorites, The Snowy Day, by Ezra Jack Keats, in which a little boy named Peter wakes up itching to play on a winter morning. Want to focus on your child's vocabulary? This is a way to focus on day and night, Marx and Kasok say. "Does Peter eat breakfast in the morning or at night?" you could ask. "Is morning at the begining or the end of the day?"
Or if comprehension is your goal, you might ask "How does Peter make a snow angel?" or "Where does Peter go after playing outside." Phonics? Letters and Sounds? "What sound do you hear first in Day? Peter?" Imagination? "Let's pretend to play outside on a snowy day."
The point of all of this is to teach children to be readers, yes, but -- in keeping with the theme of Parentlode Book Club this month -- it is also to teach children a love of reading. "That requires fostering self esteem and feeling of confidence and competence," Marx says, "because learning to read is going to be risk taking for them."
It also requires flexible expectations on the part of parents. Wanting to raise a child who loves books might be imposing your own ideals on your children, the authors warn.
"We always have to be mindful of different learning styles, different temperments and personalities," Marx says. "Not every child is going to become immersed in books all the time. But we want all of them to be comfortable with books, to think of them as part of life."