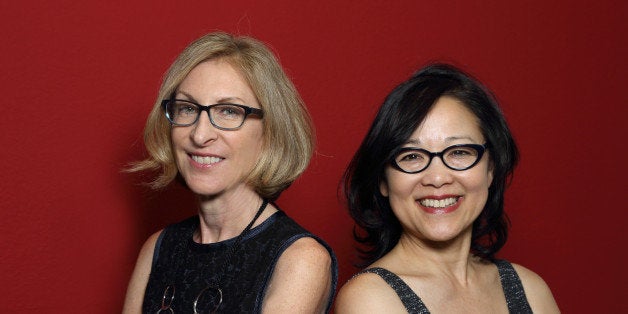 Eventually, we all wear reading glasses, right? As some are fond of saying, it isn't that our eyes fail, it's that our arms just shrink. The bottom line is that the ability to see the printed word fades as we age. And at some point in pretty much everyone's life, they find themselves in front of the drugstore carousel of reading glasses, trying on different frames and asking "how do these look?" The answer is, generally, "awful."
It was precisely this experience that led Patti Lee-Hoffmann, 58, who lives in the Bay Area, to co-found Flutter Eyewear, a purveyor of reading glasses that, as she puts it, "won't be mistaken for what your grandmother wore." The company's target market is the 60-is-the-new-40 crowd, although as Hoffmann notes, because everyone spends so much more time in front of a computer screen these days, the demand for reading glasses is no longer limited to those pushing into middle age.
The Flutter website allows you to upload a photo of yourself and "try on" different frames. Reading glass styles are named for books and female literary heros -- "Emma" after the book by Jane Austen, "Ayn" for Ayn Rand, "Angela" for "Angela's Ashes," "Scarlett" for Scarlett O'Hara.
Flutter was launched in 2012 as Lee-Hoffmann stepped back from the daily management of the health care consultancy company that she began and ran since 1994. Triage Consulting Group, with 500 employees, helps hospitals gain greater revenues which, she says, "is way more fun than laying people off." Triage was named on Modern Healthcare's list of best companies to work in America.
A few years ago, she said, it was time to put into place the company's scheduled secession plan and make room for some younger managers. It was also time to dust off one of those "This is a great idea for a business" moments that she had been collecting and she harkened back to that day a decade earlier when she dashed in to CVS to see what reading glasses she could find. She went looking for the Manolo Blahnik® of reading glasses, and instead brought home a functional pair of Crocs®, she said.
It was an aha! moment if ever there was one. She reached out to a woman she had met professionally in the 1980s and with whom she had become friends and the two did some pretty old-school style market research. They held "focus groups" among their friends and made the website as fun to fool around with as it is to shop on. They studied face shapes and consulted about what frames looked best; the site makes recommendations and you can "try them on" after you upload a photo of yourself. Partner Gayle Haworth noted that high-end department stores do stock more stylish frames, but rarely a large enough inventory to have the frames she liked in the strength glasses she needed. Reading glasses were an "afterthought" of the accessories department, Lee-Hoffmann said, "stashed in a corner behind the scarves and near the sunglasses."
Glasses in the Flutter Eyewear Collection are priced from $85 to $95.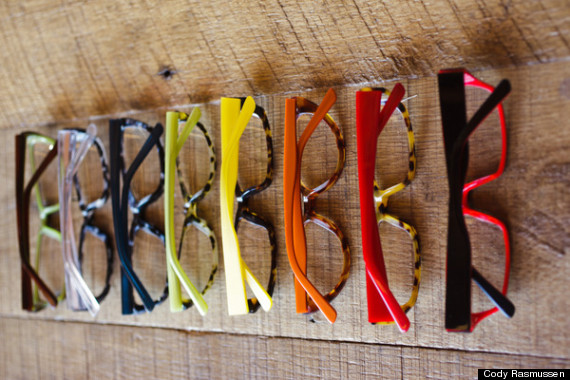 REAL LIFE. REAL NEWS. REAL VOICES.
Help us tell more of the stories that matter from voices that too often remain unheard.
BEFORE YOU GO
PHOTO GALLERY
11 Foods For Midlife Women